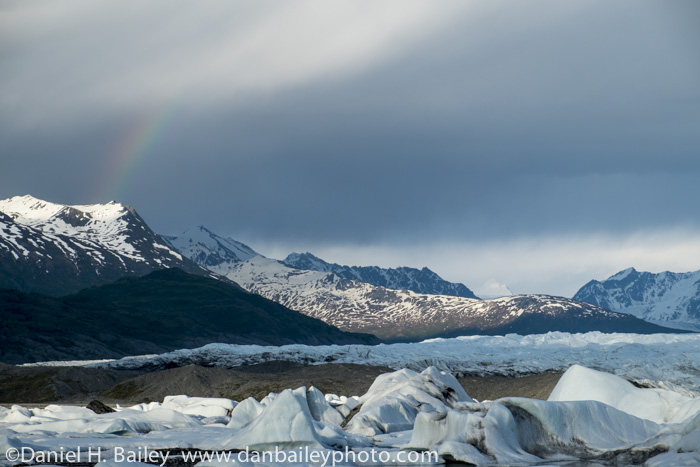 Yesterday I flew out to the Knik Glacier and shot landscapes with the Fujifilm XE-1 under Alaska evening light. Of course, at 9:00PM, we were still two and a half hours away from sunset, so it wasn't golden, but it was appealing light nonetheless.
Since I finally upgraded to Lightroom v.4.4, which supports Fujifilm's X-Trans RAW format, I went ahead and shot a few photos in RAW. This was the first time I've shot RAW with the Fujifilm cameras, and although I've always been happy with the straight JPEGs from the X10, the X20 and now the XE-1, I'm quite impressed with the RAW captures from the XE-1. The images are very sharp, and have great tone throughout the entire color range.
With wide contrast levels and extreme lights and darks, these glaciers scenes seemed like a good test for the capabilities of the X-Trans sensor. Both the JPEGs and the RAW files look great, but as with most cameras, RAW lets you adjust the white balance if needed, bring the highlights under control and open up the darks more thoroughly. With the exception of the panorama, these images have been processed and converted from RAW files. A couple of them were shot with the XF 18-55mm lens, and the wide shots are from the XF 14mm lens, which I really like.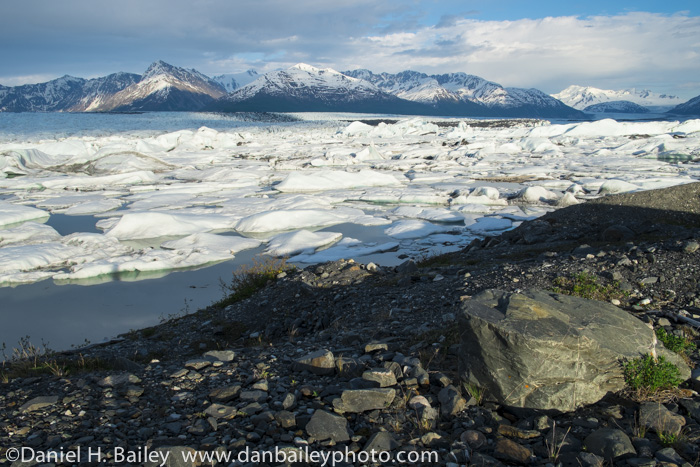 I'm finding the XE-1 to be a real joy to shoot with, and I think that it's an really great camera for shooting landscapes. It's got great resolution and the XF lenses give gorgeous, crisp images. Yesterday, I kept it on Aperture Priority mode, which has me turning a real aperture dial to adjust exposure. And even though it's not a true mechanical dial, it still gives me that traditional camera feel. I'm still trying to get used to the EVF, though, and even though I occasionally look through it, I use the LCD to compose my images most of the time.
Here is some more glacierscape RAW vs. JPEG testing with both the XE-1 and the X20.
Right now, Fujifilm is offering $200 instant rebates on the XE-1. You can get it with the XF 18-55mm lens for only $1,199 at both B&H Photo and Amazon.