Ok crew, the holidays are approaching, so it's time to daydream about what you want on your 2012 wish list. That said, it's not like you haven't been ruminating over your gear choices for the past eleven months, right. At any rate, dream away, be good and get those lists finalized so that your loved ones can shower you with cool photography related presents later this month.
1. New DSLR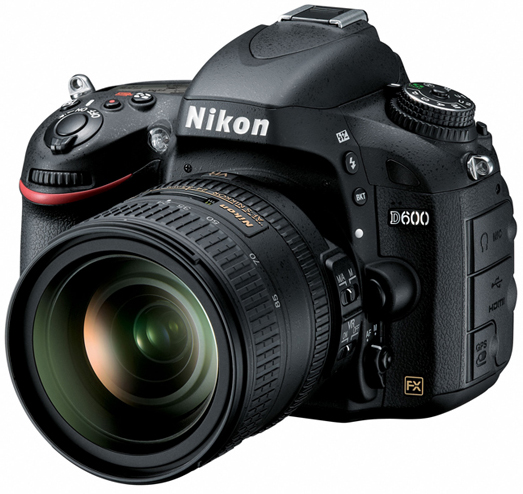 Just in case you haven't been paying attention, both Nikon and Canon have brought out new full-frame cameras, and if a big camera is on your wish list this year, you might just take a serious look at either the Nikon D600 or the Canon 6D. Full frame means a larger sensor, which means better low light performance. Not to mention brand new image processors, which give brilliant quality photos.
2. Little Camera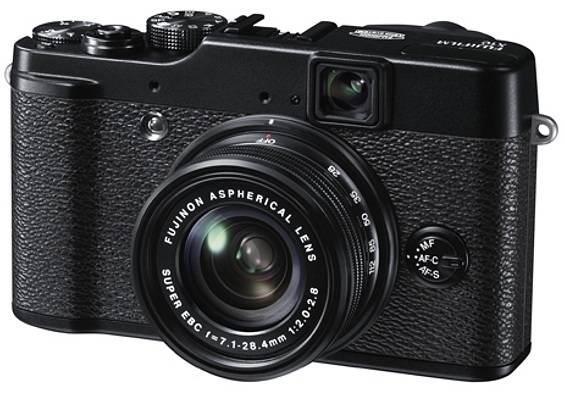 Ok, you know how much fun I've had this year with my Fuji X10, right? If you don't know, I'll tell you. As a lifelong big camera DSLR guy, I've immensely enjoyed the freedom, fast creativity and the lightweight package that it offers. With compact camera technology finally evolving to workable standards, many "serious" photographers today have added a small camera to their arsenal.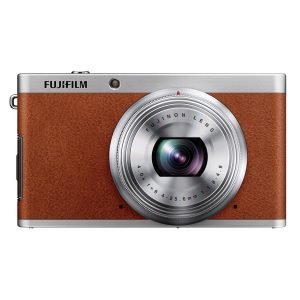 There are lots of choice out there. The Sony RX100 is the highest resolution small camera out there, but the Coolpix P7700 is a great choice for Nikon users, and like the X10, it has a more traditional look and feel. And there's always the modern classic Fujifilm X100, which produces some of the most beautiful quality imagery every seen from a fixed lens camera. Want even smaller? Check out the Fuij XF1 which has the same sensor and image processor as the X10, as well as a super stylish synthetic leather covering, but fits in your pocket.
A little camera makes a great gift, and it allows you to explore your photographic creativity in a new, unencumbered way. Trust me.
3. Medium Sized Camera
Not to leave anyone out, there is a serious class of cameras between the DSLR range and the compact that's really taking hold with people who just want smaller gear. These mid sized compacts (hmmm… that makes them sound like rental cars) have big sensors, great image quality and professional grade optics.
The Fujifilm XE-1 is one of the newest models, and it won numerous best new gear awards this year at Photokina. It's basically the XPro-1, with an electronic viewfinder instead of the optical/hybrid viewfinder. Same sensor, same image quality and hundreds of dollars less. You can have a lot of fun with one of these!
From other manufacturers, Sony has the new 24MP NEX-7, which is awesome. I've played around with this camera a bit and I'm really impressed by their build quality, size and image resolution. They're definitely worth a look. My friend Photo John over at CameraReview.com loves the Olympus OMD E-M5. It's got 16 megapixels and produces outstanding quality photos. That's the one he'd probably recommend.
4. Camera Bag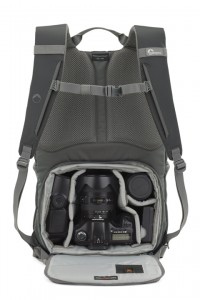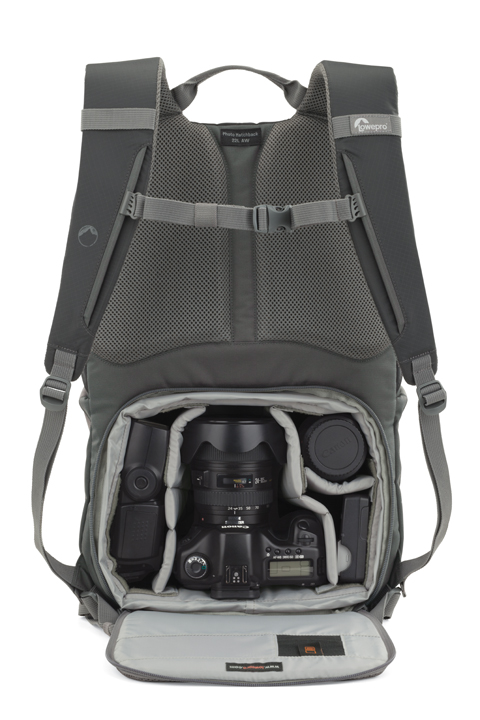 Are you still toting your gear around in the same old bag that you've had for years? Nothing wrong with that, but camera bags have come a long way in the past couple of years.
The new Lowepro Photo Hatchback is an great bag for the enthusiast photographer who loves to go on all day adventures in the outdoors, or around town. Camera gear in the secure bottom panel and the rest of your all day gear and tablet in the top of the pack. Good to go. Just won a Popular Photography award for best new gear. Check out my full review of this pack.
For more technical outdoor photography adventures, check out the Lowepro Flipside Sport. It fits a big telephoto zoom lens, gives you fast access to your gear and lets you go light and fast- you can even run with it.
5. Tripod
If you were REALLY good this year, you might get lucky and find a Gizto under the tree, maybe the 1542T Traveler. Under 3 lbs, 4 leg sections and sturdy as hell. Awesome for traveling or backcountry use. Like I said, REALLY good.
If you were't quite that good, then maybe you should inform the proper gift giving entities that you need the Manfrotto 190CXPRO3 Carbon Fiber Tripod, or the Vanguard 225CT, an affordable ultra lightweight set of legs.
If you weren't good at all this year, then you probably just need go look for a big heavy stick.
6. Memory Cards
What photographers doesn't need more memory cards? Whether you use SD cards or Compact Flash, they keep getting bigger, faster and cheaper every year, so even if you already have a handful of cards in your bag, it's always a good thing to put more on your list.
7. iPad
If you're a photographer and you don't have an iPad yet, then it's time to break down and get one. Better yet, have someone else get one for you. Don't think you need an iPad? Trust me- you want one. With so many productive apps that keep coming out, they're becoming increasingly useful for all kinds of photography applications. Oh, and they're great for playing games too.
Want one that fits even more easily in your camera bag? Then go for the iPad Mini.
8. Those Lens Mugs
You've seen them. You know you totally want a lens shaped coffee mug. Seriously, what makes a better photographer gift than something like that? They come in both Nikon and Canon shapes.
AND… they even make a lens shaped thermos. Yea, I want this. Designed after the Nikon 70-200mm  f/2.8 AF-S VRII, just like the real thing. You can even reverse the lens hood!
Not to be left out, you Canon people can choose the 70-210mm f/4L lens thermos. And just like the real thing, the f/4 thermos even costs less than the f/2.8 version.
9. Books
Books also make great gifts. Not even sure where to start here, there are so many.
If it were me, I'd ask for Sketching Light by Joe McNally (nope, didn't get it last year, for those of you who remember my 2011 wish list), or Within the Frame, by David duChemin.
Actually, now that I think about it, I'll probably ask for David's brand new book The Print And The Process, which comes out in a week. (You can pre order it now.)
10 eBooks
For eBooks, you could ask for Ian Plant's ambitious new 287 eBook, Visual Flow, Mastering The Art of Composition, the entire Craft and Vision collection, which is 20% off if you get the whole bundle, or a one-year subscription to the Craft and Vision PDF magazine, "Photograph". This actually makes a great gift, especially if you're shopping for a photographer friend who pretty much has everything. Or, you could always get them my eBook bundle.
Got any other suggestions? Leave a comment and let me know what they are. Happy shopping!