7 Great Tripods for Landscape Photography
Yesterday we took a look at a selection of great books for learning landscape photography, today we talk tripods.
Perhaps more than any other piece of gear, the tripod says "Landscape Photographer." It's our easel. Our drafting table. Our number 2 pencil. It's what holds our camera steady as we study the world in front of us and painstakingly compose what we hope will be the beautiful photograph that defines the rest of our photography career and launches us into the realm of the masters.
Of course, not all images that we create end up being stunning, one of a kind images that sell over and over again. In fact, some of the images we make are just practice sketches, but whether we're shooting for practice or for real, if there is such a difference, the fact remains that a good tripod is an essential piece of gear.
Sturdy, solid and lightweight. That's how we like them. Sturdy because they get used and abused as we're lug them around outside through the wilderness and under the elements and lightweight because, extra pounds slow you down when you're trying to hike to the top of the peak for sunset.
With that criteria in mind, here are seven of the best tripods on the market that fit the bill for outdoor, mountain and travel photographers. The list is by no means complete, so if you have a favorite that I left off the list, you can add it in the comments section below. I've limited the list to legs only, figuring that everyone has their own preference for tripod heads.
This is the Toyota Truck of tripods. Formerly the venerable Bogen 3001, it's been reworked and renamed. The big new difference is that it has a unique center column design that allows you to extend it all the way up and swing it to a horizontal position. It also features a new bubble level.
It's not the lightest, tripod on the market, nor is it the heaviest, but it's a reliable, versatile choice for pro and amateur photographers everywhere. It's got three sections that extend up to 63″, and it closes down to 23″. The legs open super wide allowing you to set it up in an exceptionally low profile, and it even allows you to reverse the head and place it on the bottom of the center column for macro and extreme low angle shooting.
With flip lock legs, it sets up very quickly. It weighs 4 lbs, and it will hold 15 lbs, which is plenty strong for just about every DLSR. I've had 2 Bogen 3001s for years and they've served me quite well. With the new design, I'd highly recommend this tripod as a great all around model that most photographers would find perfectly adequate for their landscape shooting needs.
If you need slightly higher load capacity, then you might consider the Manfrotto 055XPROB, which is identical in features, but extends to 70″, weighs 5 lbs and supports 15 lbs.
Cost: Around $196 w/o head
This one is very similar to the one I mentioned above, but it's made of carbon fiber, which has very high strength to weight ratio. It also has a removable center column, which, if you leave it behind, makes the tripod even lighter.
This one has no level, but some heads come with levels if you decide you need that feature. Another great all around tripod, this is ideal for backpacking, traveling and those times when you need to go light and fast.
Overall, I think that the Manfrotto 190CX3 is one of the best carbon Fiber Tripod values around.
Cost: Around $300-400 w/o head
A compact tripod with a bargain price, this one is surprisingly good for it's weight and size. Weighing in at 2.5 lbs, it will extend to 67″ and collapse to 19″. Features include a reversible center column for low-to-the-ground shooting, liquid level, legs that splay out to wide angles for added stability and low angle photography, a quick release head and padded legs for comfort when carrying and handling it in the cold.
At just under 90 bucks, this is a great affordable tripod that's ideal for photographers who use some of the lighter weight DLSRs. The head is not strong enough to support heavier cameras and lenses, especially when shooting verticals, but it should hold up a Nikon D300 with a wide angle or short telephoto lens just fine.
If you're looking for a good budget tripod or just want one that has a lot of bang for the buck, this might be your choice.
Cost: Around $90 w/head
Oben is a lesser known brand, but they make high quality tripods that are both lightweight and affordable. The CT-3561 is a 5-section tripod that folds down to 16.8″, extends to 64.3″ and only weighs 3.1 lb.
It's very compact because the legs fold back on themselves, making it an ideal choice as both a backpacking tripod and travel tripod. It's also heavy duty enough for pro use, as it has a 12 lb. load capacity.
With twist lock legs sections that allow for one handed operation, a center column hook that lets you attach a weighted pack or bag for added stability and a full pan and tilt ball Arca style quick release head, the Oben CT-3561 is certainly worth considering. In fact, their entire line of tripods is worth a second look.
Noone ever said Gitzos were cheap, but you get what you pay for. Anyone whose ever owned one will tell you that Gitzo tripods are the best tripods on the market. Period. They're rock solid, incredibly well built, lightweight and get the job done every single time.
I realize that many people will balk at spending over $500 on a tripod, but how much did you spend on your high megapixel camera? How much on your really good lenses? If you're serious about landscape photography, then a good tripod is an absolute necessity and well worth the money you spend on it. And if you sell you work, you could easily pay for it with one or two sales of that fantastic image that happens to be tack sharp because you used an exceptionally sturdy tripod.
The Gitzo GT1545T Carbon Fiber Traveler has 4 leg sections and a head that folds inside the legs when collapsed, which makes it one of the smallest collapsing tripod at just over 13″. It extends to 57″ and will easily support any DLSR and all but the heaviest lenses. The legs open in two positions and you can remove the reversible center column to save weight and set the tripod a just above ground level.
Pound for pound and ounce for ounce, this is one of the best, most versatile tripods you can buy. Does your photography deserve that? (I recently bought my first Gitzo the GT0545T w/head. It's the smallest model in the Traveler Series. I like it because it's more compact, but definitely sturdy enough for mirrorless cameras.
Cost: Around $699 w/o head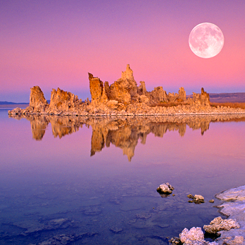 "
Lovin' my Gitzo 1541 > RT @Danbaileyphoto: 3 Ultra Lightweight Tripods for Outdoor Photography http://t.co/IZurlQpJ
The Ferrari of tripods, the Gitzo carbon fiber Mountaineer is the tripod that sets the standard for performance and quality. With exceptional strength to weight ratio, this tripod offers maximum rigidity, vibration absorption and lightweight. It weighs less than 3 lbs, closes down to 16″, extends to 53″ and will support 26 lbs of camera equipment.
It has a reversible and removable center colum, legs that will open to a minimum height of 8″ off the ground. Put simply, the Gitzo Mountaineer will hold steady any camera gear setup that you can put on top of it.
It's one of the best tripods you can buy. Period. Take this one into the backcountry and you won't regret it.
Cost: Around $700 w/o head
Edit: Slightly less in cost is the Gitzo GT0531 Series Carbon Fiber Tripod. At around $400, it offers extreme lightweight (it's over a half pound lighter than the Traveler) 3 leg sections that can splay out, and an great durability for it's weight. The GT0531 is rated for 11 lbs and only weighs 1.59 lbs without head.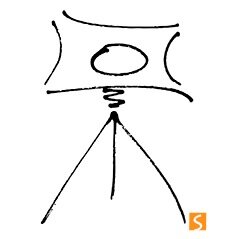 "
@Danbaileyphoto I love my Gitzo Mountaineer.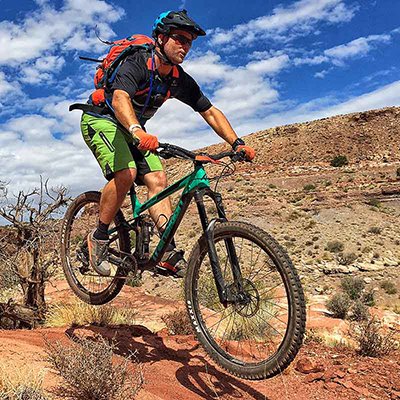 "
My vote? Gitzo Mountaineer > RT @Danbaileyphoto: Great tripods for outdoor and landscape photography
You want easy? You want inexpensive? You want convenient? This is the one.
Every photographer should own a Gorillapod. It's a remarkable and versatile little beast that will get the job done in a pinch when you find yourself out in the wild without your regular tripod.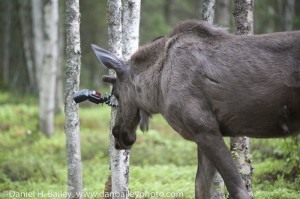 It stands up. It wraps around trees and poles. This thing lets you mount your camera just about anywhere, and it fits in or on any camera bag, pocket, purse or glove compartment.
They're also great for holding remote, off-camera flashes in unique places. All in all, they're awesome little supports that are great for a variety of outdoor and travel photography applications.
Like I said, every photographer should have one. Or two. Tomorrow we talk camera bags.
Cost: Around $45
Follow @Danbaileyphoto