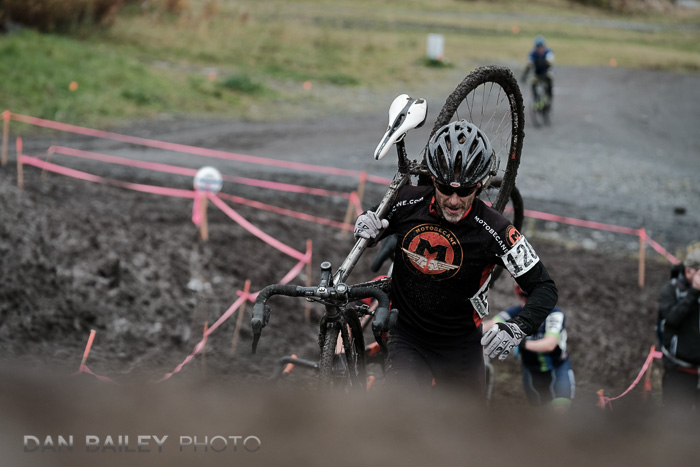 Every fall, a very special thing happens: At the tail end of summer, before the snow starts to appear and the chill of winter sets in, there's an in-between season that's absolutely wonderful to photograph, and it's called Cyclocross.
This is the time when cyclists who are in no way deterred by the onset of cool, wet weather, grab their knobby-tire road bikes and race short, fast circuits over dirt singletrack, spongy, rain-soaked grass, puddles, sand and mud.
And when I say mud, I mean lots of mud. Deep pits and trenches of sloppy muck that suck down both feet and tires, steal huge amounts of momentum and energy, and pretty much negate all hopes of pedaling through it, unless you're one of the few, strongest superheroes of cross.
Oh yea, and then there are the barriers and hill climbs. This is when you have to get off your bike and carry it up and over double, 2-high wooden blockades, up stairs and ridiculously steep hills. And for what? For extra lung and leg busting punishment and pain. And for the further enjoyment and heckling of spectators.
Originating in Europe in the early 1900s, it is said that the sport began when off-season road bikers would race each other from town to town, with the added challenge of cutting through forests and farmers' fields, and taking shortcuts over fences and through terrain that road bikes are clearly not designed for.
Running/carrying sections and hill climbs were incorporated for their cross training benefits, and also to help warm up hands and feet in cold temps. With the first official cyclocross race occurring in 1902, the sport has taken on great popularity throughout Europe during the past century, and since the 1990s, through the US. Today, most riders use dedicated cyclocross bikes that have wider tier clearance, sturdier frames and lower gearing.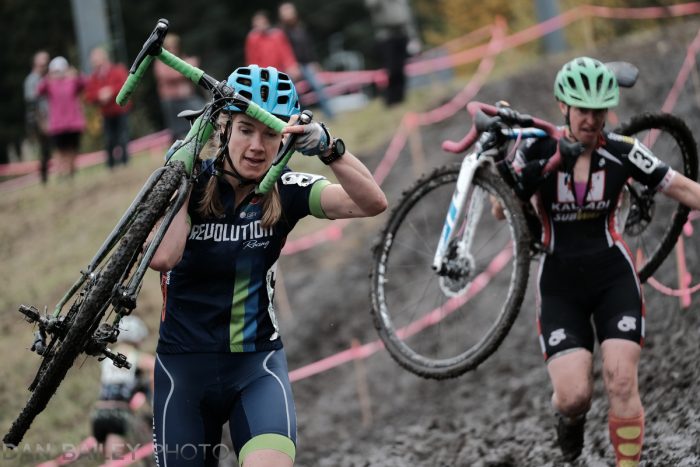 I LOVE cyclocross. I love everything about it. I love to race it and I love to photograph it. Even fall, I look so forward to this amazingly fun time when I get to enjoy the camaraderie of my fellow bikers and challenge myself on the bike, and practice my action photography skills.
For me and the style of photography I love to shoot, it has everything: fast action, quick moments, awesome expressions of physical exertion, elation and pain. It's also an excellent opportunity to practice a wide variety of compositional and creative skills and hone your camera skills.
Since courses are usually one to two mile circuits over that run from about 45-60 minutes, shooting a cyclers race allows you to set up in one spot and capture any number of racers, before moving to a new spot and trying out a completely different set of creative and technical ideas.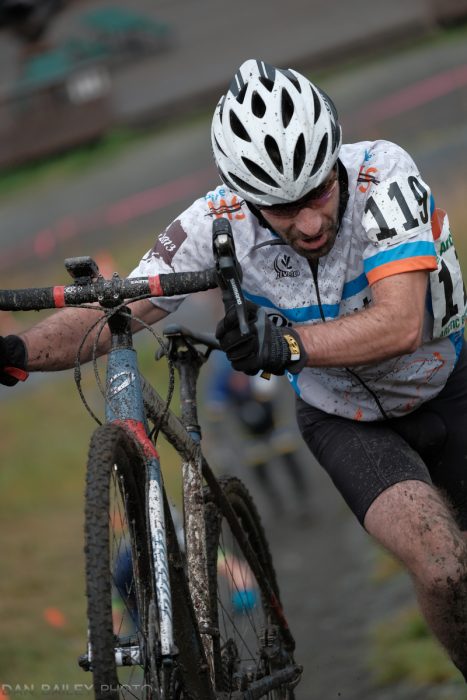 Since I typically shoot numerous races through the season, I often try to vary the look of each race by using different lenses, vantage points or even processing techniques after the fact. With the Fujifilm X Series cameras, I often like to play around with different film simulations and even shoot in black and white.
I might shoot one race in Velvia mode to saturate colors, and another in Classic Chrome for more muted colors. I'll often switch to Monochrome or ACROS mode throughout each race, and sometimes crank the ISO way up to get more grain and grit.
Sometimes I shoot close, other times far away. I like to capture multiple elements of these races, which may include details, expressions, cool lines and overview shots. One lens I'll shoot a zoom, maybe another week I'll bring a couple of primes. Like I said, it's an awesome opportunity to practice and hone my skills.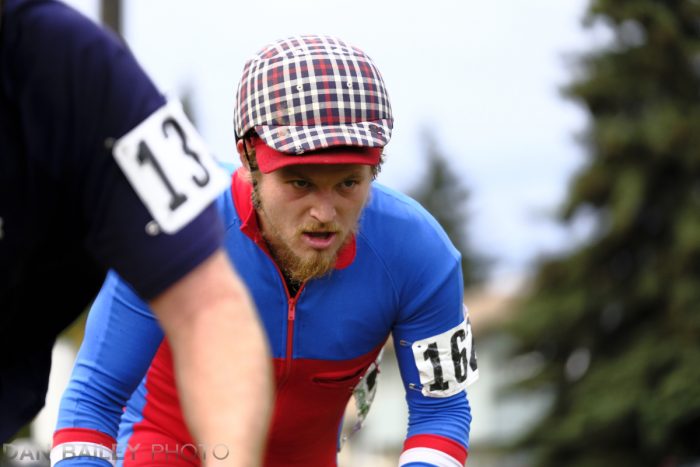 I've shot cyclocross with numerous cameras over the years. I started with my Nikon DSLRs, then shot with the Fuji X10 and even the X-E1, before getting the X-T1. This year, I'm using the new Fujifilm X-T2, which hit store shelves right before cyclocross season started. Coincidence? I think not. ;D
In fact, the second I got my hands on the X-T2 back in May of this year, I couldn't wait for cyclocross season. With its new ultra-fast AF system and increased frame rate of up to 11 fps, it's truly an amazing action camera; by far the best I've ever owned. (You can read my full review of the X-T2 here.)
Paring it with the XF50-140 f/2.8 lens is an incredibly capable combo for shooting action and capturing all the variety that sports like this have to offer. If you're a Nikon or Canon shooter, it would be equivalent to the classic 70-200mm f/2.8 or those 70-200 f/4 VR from Nikon, or the 70-200mm f/4 IS USM from Canon.
Also, with it's new updated image processor, the JPEGs and film simulations look even better, especially the black and white and high ISO images. I often crank the dial up to ISO 3200 and 12800, just to go something different.
Of course, any camera will work. If you're not a Fuji shooter, just use whatever gear you have. Like I pointed out above, the key here is practicing and trying out different techniques, creative ideas and equipment.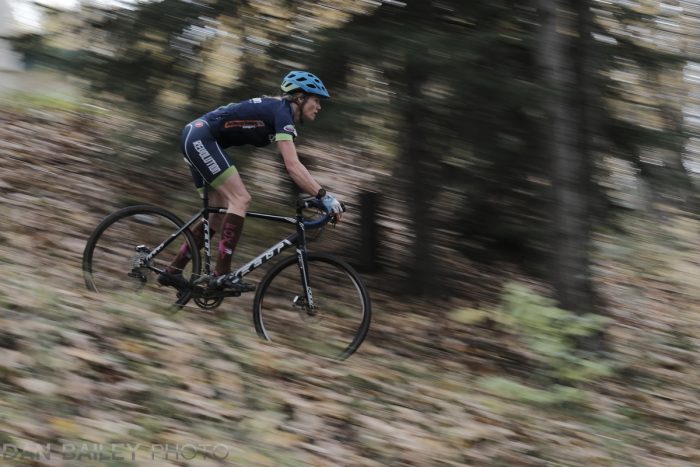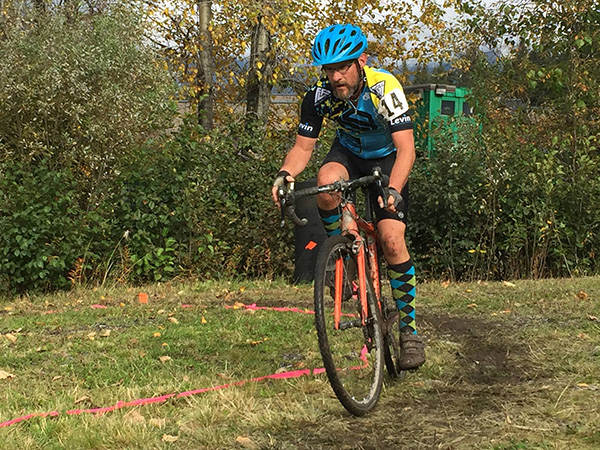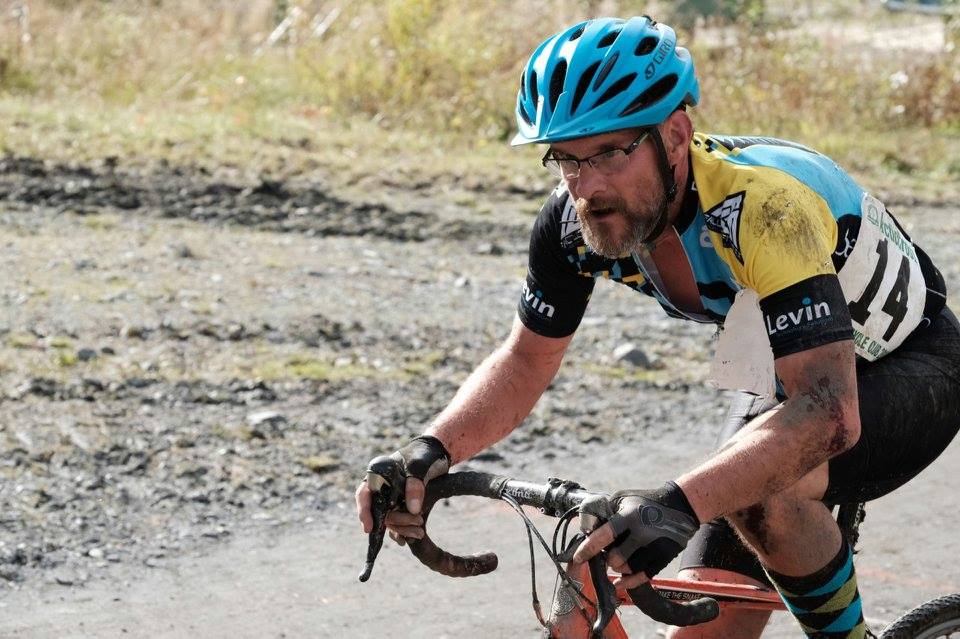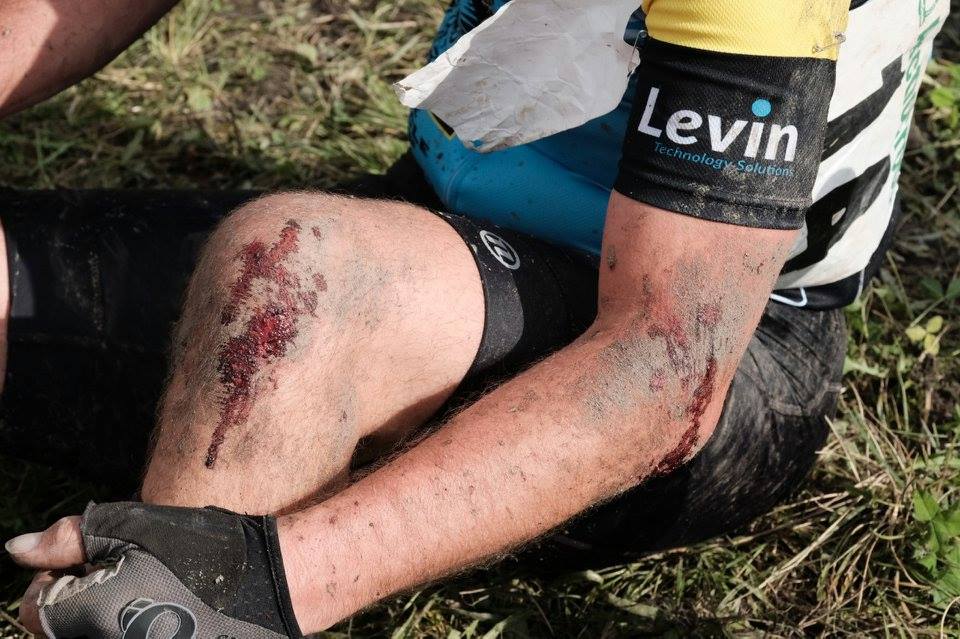 Shooting, bike riding… like I said, it's a blast. And the other thing I love? I'm hanging out with a great group of friends and making them all look like badasses! It's so much fun to share my photos with everyone on Monday morning after the race.
If you like shooting action and sports, or if you're into biking, I would highly encourage you to look for cyclocross events in your town and go try and photograph a race or two. Bring a cowbell, or a loud voice for cheering on the racers- that's sometimes the funnest part of the whole day! Better yet, bring you bike and try it out for yourself! Be careful, though, you might get hooked.
Do you already shoot cyclocross? Post a link to your photos in the comment section, I'd love to see your images!
Here are just a few of my favorite CX photos from the past weekend. To see more, check out my Saturday race gallery and Sunday race gallery. (I think I like the Sunday photos better. The really close up one immediately below is probably my favorite shot of the entire weekend. I can't believe I nailed that one!)
Enjoy, and stay tuned, I'll be posting more CX images during the next few weeks.