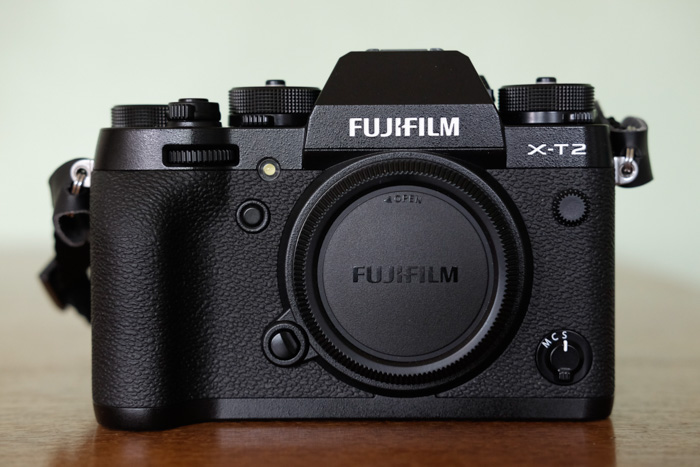 It's here. After months of unsuccessfully trying to dodge the rumor mill, the new Fujifilm X-T2 finally shows its face. Does it live up to the hype? My answer, with absolutely no hesitation is yes.
The X-T2 is so bad-ass, I don't even know where to begin.
Having shot with the X-T1 ever since the day it arrived on my doorstep in February 2014, it's been hard for me to imagine how another camera would ever capture my fondness like my trusty, beat-up, black X-T1 that I affectionately call "Number One."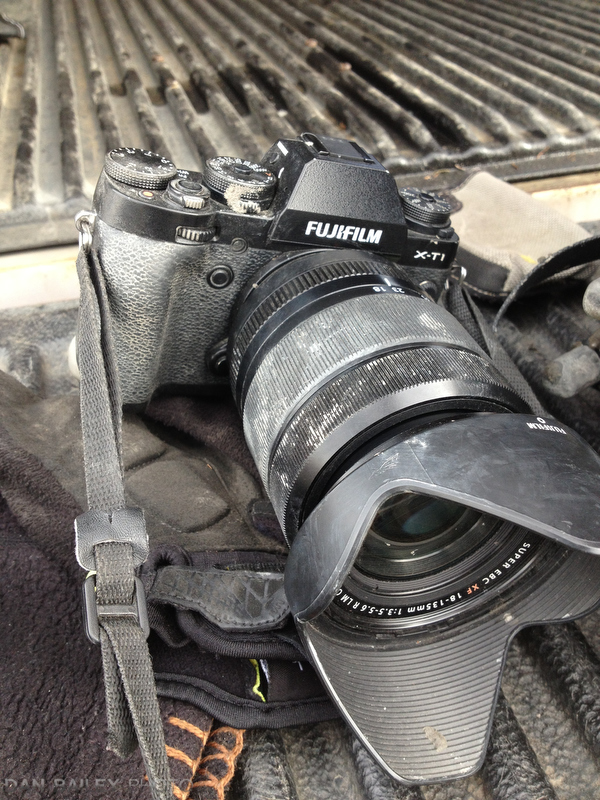 Believe me, I was in no hurry to upgrade. Life with the X-T1 was good and if it took another few years for the "2" to come out, I wouldn't care.
And yet all that changed the minute I pulled the X-T2 out of the box and turned it on.
The brand new Fujifilm X-T2 truly represents the next generation of X Series cameras; it has been refined and optimized for maximum performance in nearly every single way.
As game changing as the X-T1 was, the X-T2 has set the bar even higher. Anyone who's been waiting for a truly professional grade mirrorless camera, your wait is over. This is it.
I've been shooting with the X-T2 for a few weeks now, so I've gotten to know it very well. I'll start with my initial "first 5-minutes with the camera" impressions, which should give you a quick idea of what's been added.
Body has a bit more heft. Feels more solid. Only a hair bigger than the X-T1, though.
The shutter sound is even more powerful and substantial. 
325 AF Points and 169 Phase Detect pixels.
Reduced black out time when shooting photos.
Slightly more pronounced thumb grip. 
Top deck dials have more solid detents.
ISO and Shutter Speed dial both feature lock buttons. Awesome.
ACROS film sim is unbelievably gorgeous!!! As are the new "Grain" settings.
AF/selector joystick way cool. And it frees up the D-pad buttons for other Fns.
Dual card slot – Yes!
Sideways/vertical LCD flip screen option. How fun is that?! 
CL shooting mode either 3, 4 or 5 fps. CH is either 8, 11 or 14 fps. Wow.
Both Uncompressed and Lossless Compressed RAW. 
1/8000 sec mechanical shutter. 
New +/-EV C option, which allows for +/-5EV.
It appears to charge via USB.
And the list goes on… I'll do my best to cover the main features here, but look for more posts in the coming weeks that cover specific aspects of the X-T2 in more detail.
24 MP Sensor and New Image Processor
We'll start with the most notable upgrade. Built around a 24.3 MP X-Trans CMOS III sensor and the new X-Processor Pro image processing engine, (both of which were introduced in the X-Pro 2 earlier this year), the X-T2 produces unbelievably sharp, high resolution imagery (6000 x 4000 pixels) with extraordinary depth, color rendition and improved gradation.
With Fuji's proprietary non-Bayer pattern pixel array and no optical low pass filter, the unique design of the X-Trans sensor allows it to produce images that equal the sharpness of most full frame cameras, and easily exceed the sharpness of many other APS-C cameras.
And now, with 24MP instead of 16, the X-T2 has definitely upped the ante with their two top of the line models. Of course, this is what everyone has been waiting for. It's always about pixel count, isn't it?
I actually love the look of the 16 MP X-Trans sensor images that come out of the X-T1, X-T10 and X70. With a pixel size that matches that of the Nikon D810 and no optical low pass filter, the original 16MP X-Trans sensor produces beautifully sharp photos, and it does extremely well in low light.
The new 24 MP X-Trans III sensor does an even better job. Not only do images hold a tremendous amount of detail, especially when shooting RAW, they have finer color gradations, and combined with the new image processor, they have better color accuracy. You'll especially notice that in the reds.
Anyone who's shot X Series cameras in the past knows they sometimes have trouble with deep, rich reds and magentas; images tend to over-saturate and lose detail. This has been fixed with the new image processing system in X-T2 and X-Pro 2. Red are less washed out and they hold finer detail, even in bright sun.
With the exception of the bottom aerial sunset photo below, all of the photos in this review are straight-out-of-camera JPEGS. With aerial, the first shot is a straight JPEG, the second was converted from RAW where I brought up the shadows a bit to show more details in the trees.
In addition to helping increase image quality, the new X-Processor Pro, which is rated to be 4x faster than the previous generation processor, also does the following:
Decreases Start up Time to .3 seconds (.5 sec on the X-T1)
Reduces shutter lag and black out time between shots. (Less than half that of the X-T1)
Reduces delay when tracking moving subjects
Increases AF speed
Increases EVF refresh rate from 54 fps (X-T1) to 60 fps, and 100 fps in Boost Mode.
Allows for 4K video recording.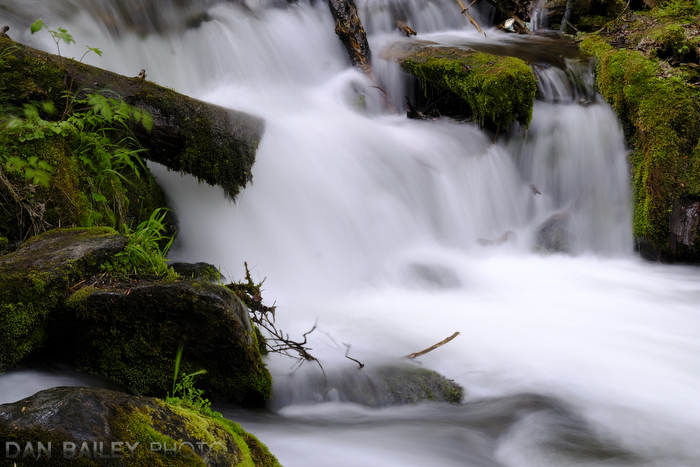 325-Point Autofocus System
In a 2015 interview with Fujifilm Senior Manager Toshihisa Iida, DPReview asked him the following question:
Q: Looking ahead to the cameras that will replace the X-T1 at the top of the X-series lineup, what is the biggest thing you want to improve?
A: "The key challenge is how to improve autofocus…And as we move into the telephoto lens area for wildlife photography and so on, those customers definitely need a better autofocus system.. Just introducing a telephoto zoom is not a solution. Focus accuracy and speed has to be there. "
As an action shooter, I depend heavily on autofocus so this is good news to me, and it's evident that the Fuji engineers have been working hard to bring their AF system up to the standards we're used to seeing with high-end DSLRs.
The X-T2 has a number of significant autofocus advancements, which are built around a vastly increased number of AF pixels. Where the X-T1 has a 77-point area, including 15 Phase Detect pixels, the X-T2 has a whopping 325 AF points, 169 of which are the fast phase detect points. (This is over twice as many as number of AF points on the Nikon D5.)
In Single AF mode, you can select either all 325 AF points, or reduce the number of 91 AF points for easier selection. In Zone AF, the system uses the 91 pixel array.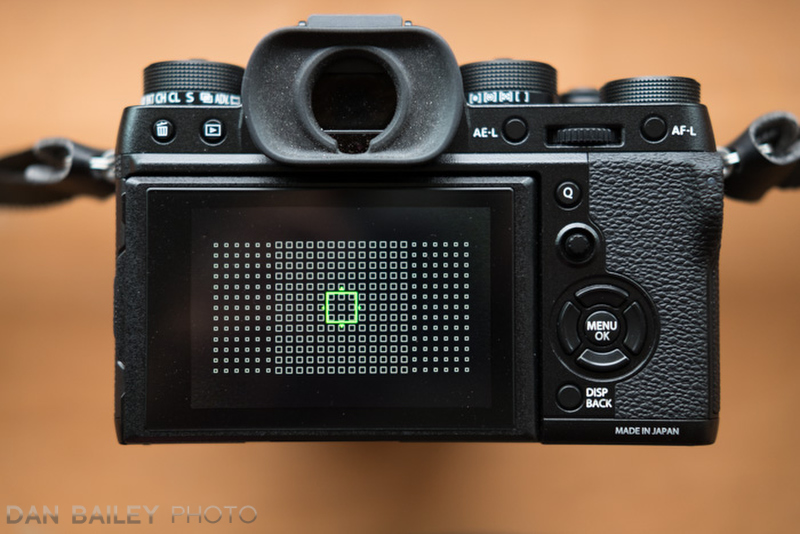 Also, where the X-T1 has a 3×5 phase detect pixels that are geared towards the center of the frame in Zone AF, the X-T2 has much wider PDAF array that covers about 40% of the frame: 13×13 points in Single AF and 7×7 points in Zone AF. This dramatically increases AF performance when shooting in Continuous Mode.
The X-T2 also has the new AF/Selector Joystick that was introduced on the X-Pro 2. Not only does this allow for fast AF selection when you've got your eye up to the viewfinder, it frees up those four D-Pad buttons on the back of the camera to act as additional Fn buttons. Uncoupling the AF system from those four D-Pat buttons obviously increases the overall level of customization and ease of operability on the cameras.
When using the Joystick to select your AF zone, pressing it brings your green AF selection box back to the middle. You can also use the joystick to navigate any of the camera menus and image review options.
Faster Tracking and AF Performance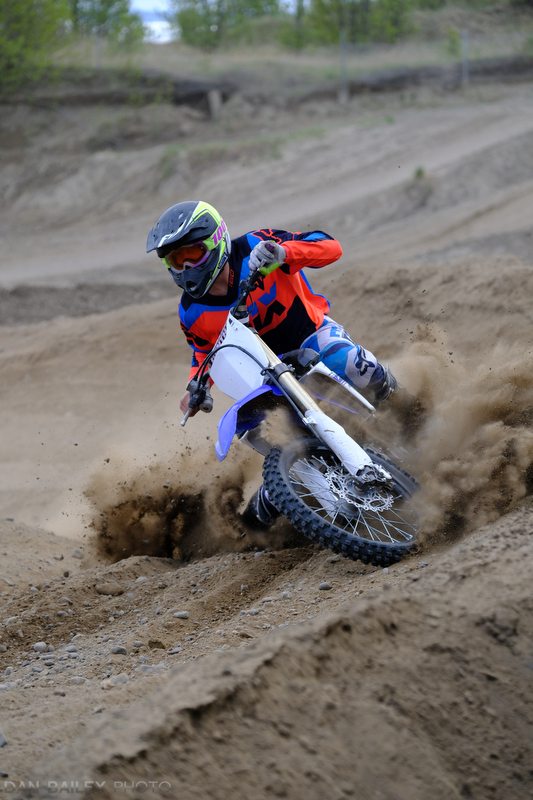 This is where things really get bad ass. I hope they gave Mr. Iida and his techs a huge bonus, because X Series autofocus means business now. The whole system has been seriously upgraded on the X-T2; in fact it even has its own menu, including a dedicated AF-C Custom Settings menu option. That's how much control you have.
I've tried to throw everything I can at it, and I'm blown away by how fast and accurate it is. It keeps up with incredible speed and precision. It's also much more sensitive in low light. Whereas the v.4 X-T1 AF system will accurately focus down to -.5EV, the X-T2 will focus down to -3EV.
So far, I've shot road bike racing, mountain biking, motocross, erratically flying birds, hiking, and trail running, and it keeps up like a true champ. Tracking performance is rock solid, even with fast moving subjects and very long lenses. Fast action with the 100-400 lens and 1.4x teleconverter? No problem. Bikers flying down the trail towards me? Nailed it. Arctic terns zipping and darting around the sky in dim light? Done.
AF-C Custom Settings Menu
The new AF-C Custom Settings Menu lets you just the following parameters: Tracking Sensitivity, Speed Tracking Sensitivity and Zone Area Switching. You get five presets and an empty slot to configure your own custom settings.
Multi-Purpose
Ignore Obstacles and Continue to Track Subject
Accelerating/Decelerating subjects
Suddenly Appearing Subject
Erratically Moving & Accel/Decel Subject
Custom/User Defined Setting
I've played around with these options and I'm impressed with the level of control the give you. Given that these types of options were previously found only on high-end DSLRs, this is yet another indication of how serious Fujifilm is about making professional grade cameras. A few years ago, mirrorless camera autofocus still had a long way to go before competing with DSLR autofocus.
With the X-T2, the gap has finally been closed, and based my tests, it's fully capable of handling just about any kind of action, even pro sports. Of course, AF is affected by your lens choice, but even with some of the older and slower XF lenses, like the 56mm 1.2, which doesn't have very fast AF on the X-T1, performance and speed is definitely increased.
To me, this series, shot with the 100-400, does a great job illustrating the AF tracking capabilities and performance of this camera. Even though the subject leaves the initial zone, the cameras keeps tracking tall the way through the frame, even when he moves towards the far right edge.
Boost Mode – This One Goes to 11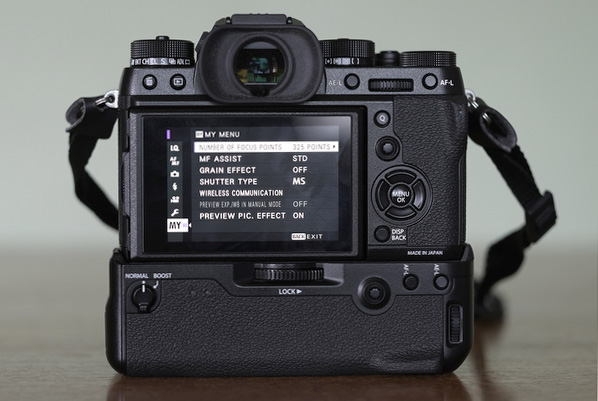 Combined with the impressive autofocus system, the X-T2 features an expanded array of Drive settings. In Continuous Low, you have the option to shoot at either 3, 4 or 5 fps. In Continuous High, you have the same 8 fps that was available on the X-T1.
If you add the dedicated VPB-XT2 battery grip to the X-T2 and use the new Boost Mode, and you can up that to 11 fps. Switch to the Electronic Shutter, and you can achieve a frame rate of 14 fps. You also get two spare batteries to add to your overall power consumption. That helps. In addition, with the 9VAC adaptor that's supposed to come with the grip, you can plug it into the wall and charge two batteries at once.
11 fps is fast. Very fast. We're talking the kind of fast that's usually only found in the really expensive camera neighborhoods. By comparison, the D500 only shoots at 10 fps. Not that 11 is really any different than 10, but it once again shows just how capable the X-T2 is.
You can also use Boost Mode without the grip- this increases AF speed by .02 seconds, EVF frame rate from 60 fps to 100 fps, and reduces black out time, shutter lag and shooting interval. And of course, it increases battery drain. 🙂
I have to say, though, the grip is pretty nice. It's not something I'd use very often, because 8 fps is plenty fast for most things I shoot. That said, 11 fps gives you a bit more precision for nailing the optimum moment when you're shooting very fast action. This photo of the biker jumping was shot at 11fps with the grip.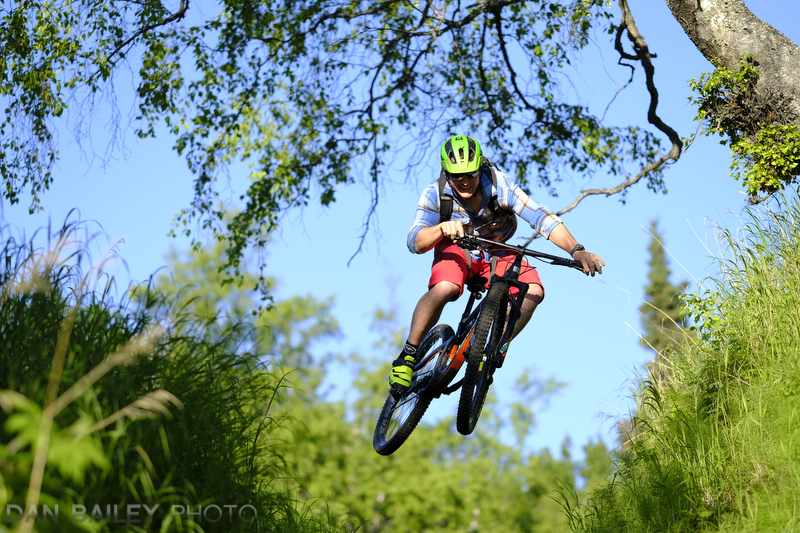 I also shot this picture of a bird pooping with the vertical grip at 11 fps; it was the 2nd shot of a series of 3 frames. This stuff happens pretty quickly and a super fast frame rate lets you capture just the right moment. Even if you're not blasting away frame after frame, very short bursts at 11 fps allows you to grab the height of the action or a fleeting expression that's gone in the blink of an eye.
Buffer
The X-T2's buffer is pretty impressive too. In one quick test, I was able to shoot about 54 RAW frames at 8 fps before filling the buffer. When I switched to JPEG, I was able to fire 500 frames with no slowdown, before I simply got tired of holding down the shutter button. That's with a fast UHS-II card. With a medium speed UHS-I card, the numbers are about 27 RAW and 85 JPEGs.
ACROS Film Simulation and Grain Effect
The X-T2's more powerful image processor is also the key behind the the new ACROS Film simulation, which has been included in the X-T2. Patterned after Fujifilm's very highly rated Neopan ACROS black and white film, it's simply gorgeous. Compared to the traditional Monochrome film sims, ACROS producers much smoother gradations with deep blacks and silky smooth tones.
It also has a different noise reduction algorithm and a more complex structure that accurately replicates the intricate quality of film grain when you use higher ISO speeds. ACROS isn't just regular old black and white mode, it's a carefully crafted product of 10 years of research and development, and a strong commitment to perfection. It's very film-like, but it apparently requires lot of processing power, so it probably won't appear on the older X Series cameras.
I don't have an X-Pro 2, so I was pretty curious about ACROS. So much so, that the first thing I did with the X-T2 was set the film sim to ACROS and turn around to grab a photo of my guitars. I absolutely love the tonality in this picture- to me it looks like color in black and white.
Fujifilm has worked hard to faithfully infuse their 80+ year film legacy into the X Series cameras. To many photographers, this is one of the things that truly sets the system apart. Color and tone have always been the lifeblood of photography, and Fujifilm's efforts go so far behind "Normal," "Vivid," and "Monochrome" settings that you find on many cameras.
Designed from the exact profiles of some very classic films, Fuji's film simulations offer a wide range of color palettes and tonality, each of which imparts a unique look on your imagery. Depending on what kind of subject you're shooting, you can choose a look that best represents your style and creativity, with the idea being that you can walk away with a photo you love, instead of shooting flat and trying to bring it out later in RAW.
ACROS is just one of 15 Film Simulation modes included on the X-T2, including Velvia, ASTIA and Classic Chrome. In addition, the X-T2 has a bulit-in Grain Effect, which lets you add film-style grain to any of the film sim modes. The two options are Strong and Weak.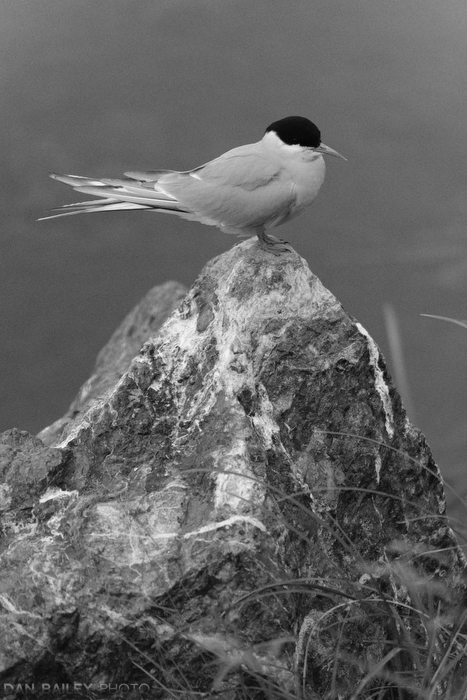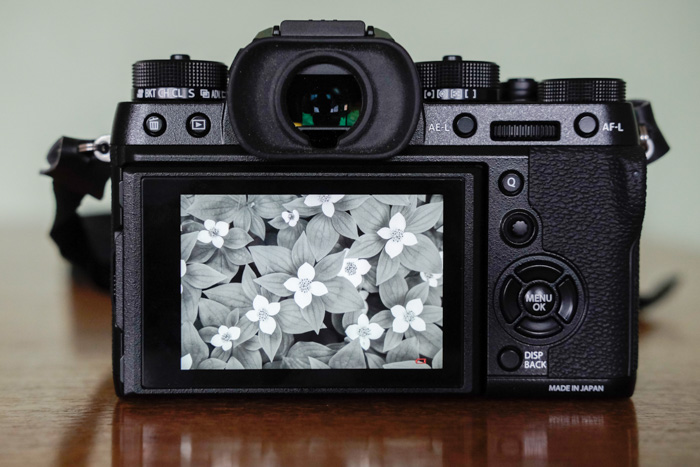 High ISO Performance
The X-T2 has native ISO range from 200-12800, expandable to 25600 and 51200. Or course, increasing resolution by 1.5x on the same size sensor yields smaller pixels, and given that pixel size is a determining factor in how well any camera performs in low light, Fuji would have to make that up somewhere.
Once again, we turn to the new X Processor Pro chip. Despite a higher pixel count, the X-T2 features two and a half years worth of enhanced signal processing technology. Noise reduction keeps getting better on just about every camera system, and the X-T2 certainly shows improvement over previous X Series models.
The moose below was shot at ISO 3200. At "web size" you can't see any grain. Zooming into 100% still reveals an image with very low noise and extremely fine detail.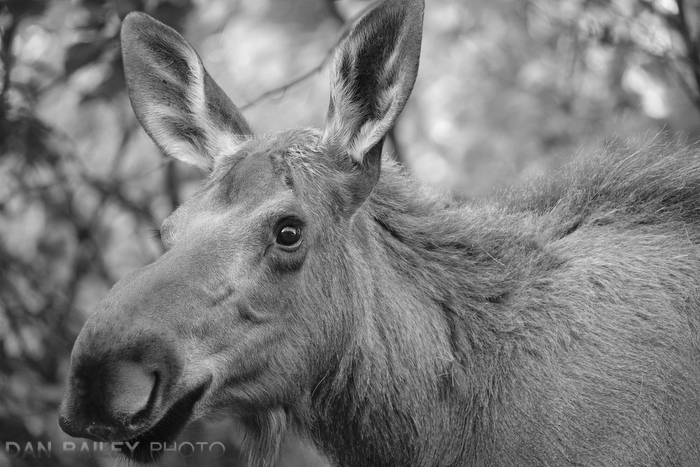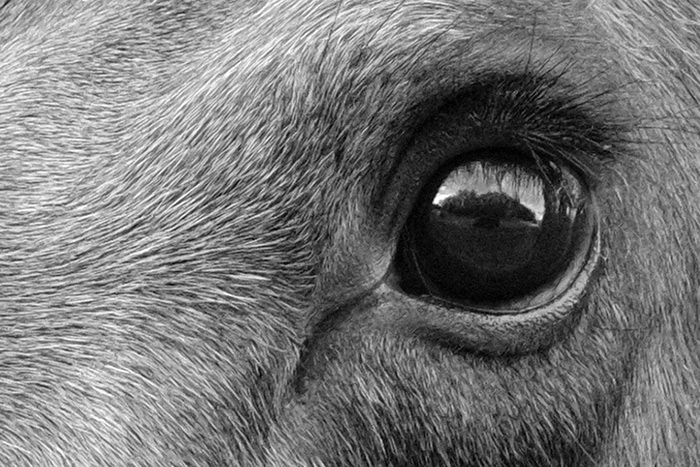 I shot this portrait at ISO 12800. Zooming at full size here definitely shows noise, but it's not at all offensive, especially if you were to take in the entire image instead of just focusing on one small part. Doing that, you'll see that the noise is actually very grain like.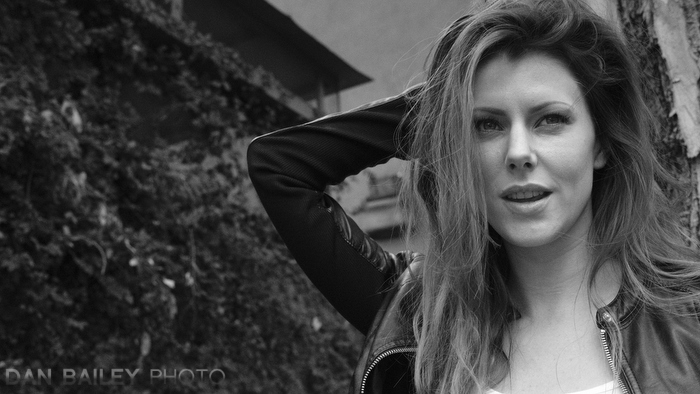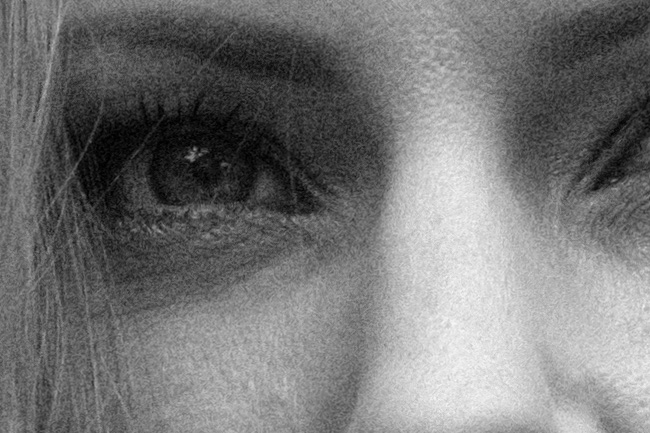 Both of these shots above are straight JPEGS made using the ACROS film simulation. It's clear that the the black and white images do an excellent job controlling noise and appearing very film-like. Now lets see who the X-T2 does with color images shot at high ISO.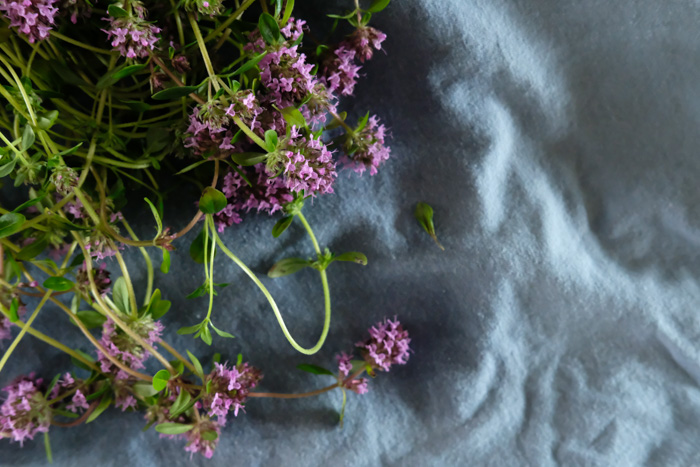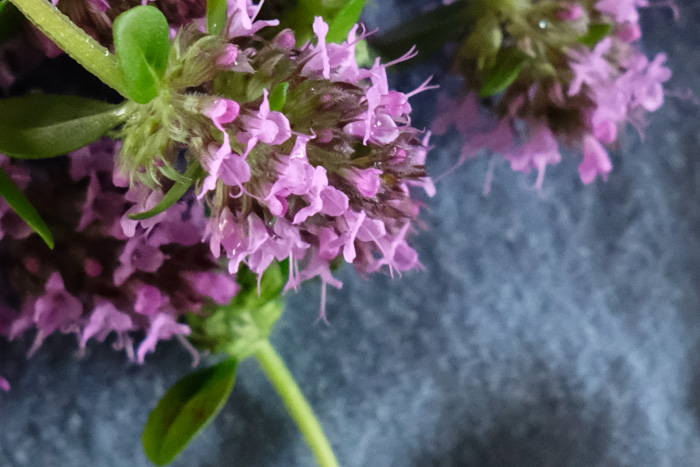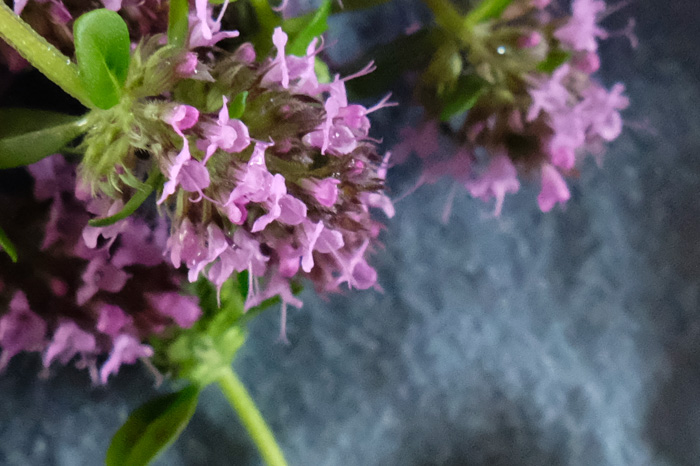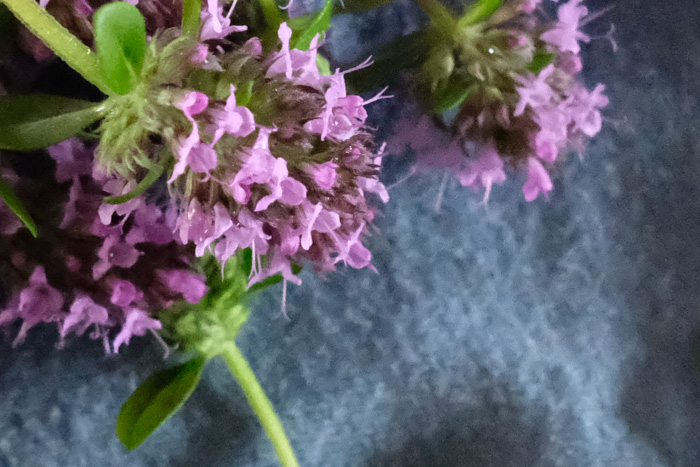 The high ISO noise on color images seems to be a bit less appealing than the wonderful grain-like noise on black and white photos from the X-T2, but this is pretty much the case with every camera, just as it was with film. High speed color films never looked as good as high speed BW film.
ISO 6400 still holds a high degree of sharpness. You start to see visible noise at 12800, but it isn't until 25600 when things start break up. However, it's still not bad, and certainly not unusable. Color quality remains very consistent, even at the highest speed.
It's like turning up a tube amp. At low gain settings/volumes, the sound is crisp and clean. At mid to high settings, you find that sweet spot when the signal breaks up and you get that wonderful, creamy overdrive/distortion. Turn it up too high and it just gets muddy. With higher ISO settings, that's exactly what you're doing- amplifying the signal.
I'm very impressed with the ISO performance of the X-T2. Even with smaller pixels, the new images processor clearly does an amazing job with noise reduction. I've found myself shooting quite often at ISO3200, and I feel comfortable shooting all the way up to 12800, especially in black and white.
Here's a more detailed look at how well the X-T2 performs at higher ISO speeds.
Lights, Camera, 4K Video!
The X-T2 is the first X Series camera to shoot 4K video. To shoot video, you simply turn the Drive dial to Record and press the shutter. (The Record button is gone). In total, the X-T2 has 8 video modes.
Video recording times are pretty impressive, normal capture time is 10 minutes, but this is extendable to 30 minutes when you use the vertical grip. You can use the different film simulations when shooting video, or you can shoot in Wide Color Gamut. Video output is either to an SD card or direct out of the HDMI port. There will be a stereo microphone available, which plugs into the camera's 1/8" jack.
As a guy who doesn't shoot much video, I don't have much to report other than these specs.
Look, Feel and Operation

The X-T2 is nearly identical to the X-T1, with just a couple of design tweaks. The "2" is a tiny bit bigger by about 1/16" in both height and depth, and it's a few grams heavier.
Button/dial layout is the same between the two models, with the exception of the X-T2's joystick lever. This will obviously help make for seamless switching between the 1 and the 2 for photographers who end up using both models. I can see that being the case with many shooters.

To make room for the joystick, Fuji did away with the Focus Assist button on the 2. Like all the other X Series cameras, Focus Assist is now achieved by pressing in the Rear Command dial.
The most noticeable difference is that the top deck dials are taller. Not by much, though. If you look very closely at the tiny rows of textured patterns on the sides of the dials, the X-T2 dials are taller by only one single row. We're talking MAYBE one millimeter. Still, this adjustment adds to the more substantial feel of the camera and makes them a little bit easier to turn.
Even more noticeable, though, the way they operate. On the X-T1, the ISO and Shutter Speed dials are locked by default; you have to press the little button on the top of the dial in order to turn it.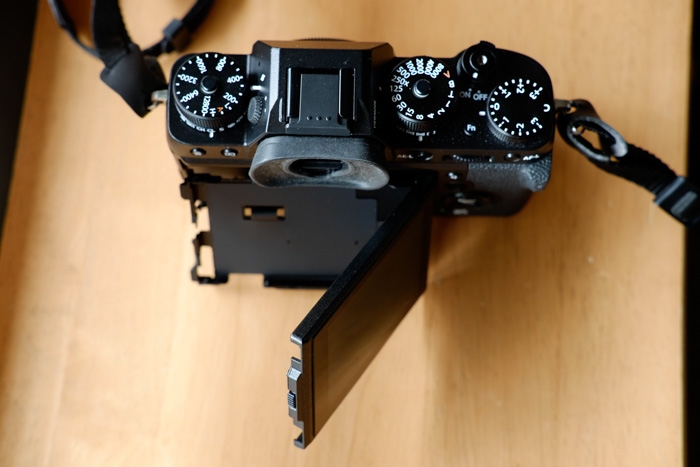 On the X-T2, that little button locks and unlock the dials. This is a REALLY nice feature; if you're making lots of adjustments, you can unlock the dial to make things a little easier. When you've got your setting (wait for it…) dialed in, you can lock to keep from accidentally changing settings.
Just as on the X-T1, the EV+/- dial on the 2 doesn't have a lock, but it is a little stiffer. Also, in addition to the regular adjustments, it features a new "C" position. Select this, and you now have up to +/-5 stops of adjustment, which are made via the front command dial, which you can also lock and unlock by pressing the dial. Another great feature.
In Use
The X-T2 feels comfortable and solid in your hands. Dare I say, it's even better ergonomically than the X-T1, mostly because of the addition of the AF joystick. When holding the camera, your thumb is anchored in the perfect place for easy navigation between the AF stick, the Q Menu, the Rear Command Dial and the D-Pad Fn buttons.
What I like about this is that each of those controls has a unique feel- you won't mistake one for another when you're lost in the moment. Also, I LOVE the new dials, they're so much easier to manipulate. And I don't miss the Record button. On all my other Fuji cameras I have it set as a Fn button. With the D-Pad now opened up, that's a non-issue.
I love the new vertical option on the flip screen and I've already used it a ton. The real time Live View LCD is such a useful tool on these cameras and with the kind of photography I do, having it flip up, down and now sideways makes it so much easier to shoot using different vantage points.
Coming from the X-T1, I fell right into the X-T2 with no trouble. The transition is seamless, and with the new design tweaks, it feels even more capable and, yes, even more fun.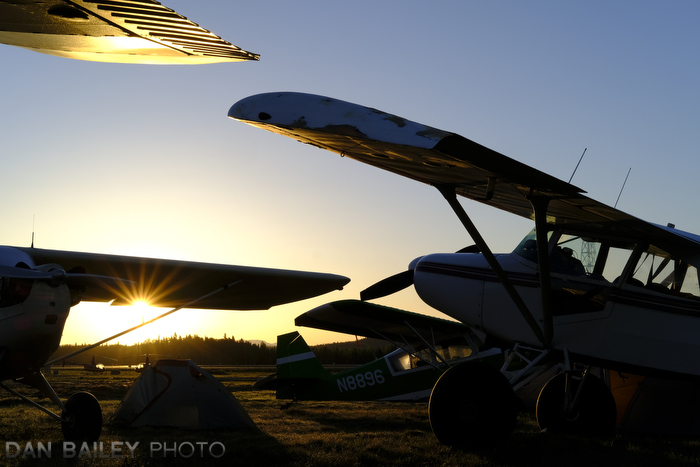 Fn Buttons
With the four D-pad buttons now freed up from AF duties, you have 8 customizable Fn buttons, including the AF-L and AE-L buttons. This lets you personalize the camera to your own shooting style and subject matter. Add in the Q menu and you've got even more customization.
Dual SD Memory Card Slots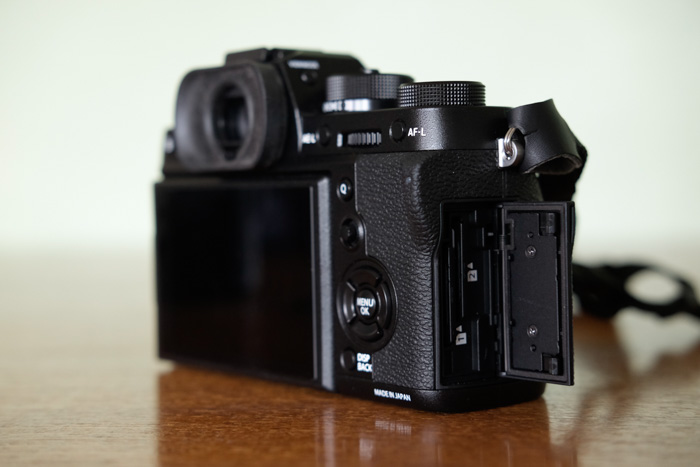 Again, showing their dedication to creating a truly professional product, Fuji has built the X-T2 with dual SD card slots, both of which support UHS-II for faster write speeds. You switch between the two by simply pressing the joystick twice when in playback mode.
The slots can be configured for "sequential," "backup," RAW on slot 1 and JPEG on slot 2, or as video output. I've mostly been shooting in "sequential mode," but I can definitely see a use to run the second slot as a backup. I suppose RAW+JPEG could come in handy for certain applications as well. The point is, you have options.
Menus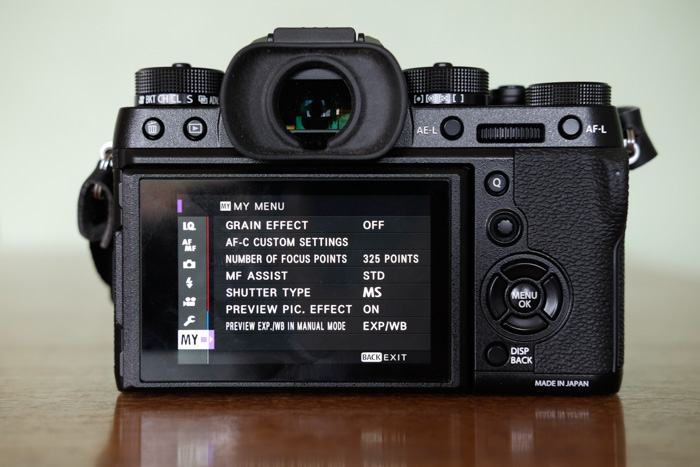 The X-T2 uses the new overhauled menu system found on the X-Pro 2. It's easier to see and navigate, and it's broken up into six sections.
The customizable My Menu can be filled with the items you use most frequently, sort of like an additional Q Menu. As soon as you've loaded items into the My Menu, that's the first menu that comes up whenever you hit the Menu button.
Uncompressed RAW and Bigger File Sizes
Of course, with the higher resolution sensor come bigger file sizes. Full size JPEGS average about 10-15MB, and uncompressed RAF files are around 50MB. You can also shoot Lossless Compressed RAF files, which average between 20-35MB, depending on the detail and light quality of your scene.
Final Analysis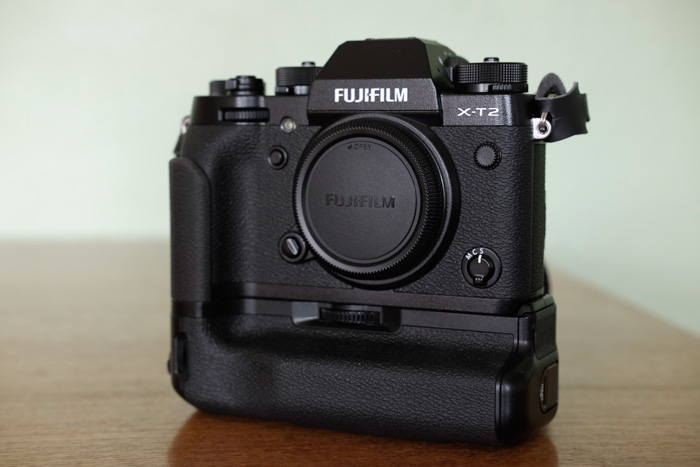 I'll say it again: The Fuji X-T2 is totally bad ass. With its compact, lightweight design and traditional styling, coupled with a hot rod motor and an impressive array of features under the hood, the X-T2 is truly the X Series evolved. Or rather, it's the X Series all grown up and ready to stand alongside the best cameras in the world in terms of quality and performance.
This hardly comes as a surprise, though, right? We already knew that X-T2 image quality would be stunning; it has the same sensor and image processor as the X-Pro 2, which blew everyone away when it came out earlier this year. We knew it would have the ACROS film sim. We knew it would have an upgraded AF system, we were just waiting to see just how much better it would be, and what else they'd stick in there too.
They added a lot. In over two months of solid use, I'm blown away by what the X-T2 can do. The autofocus system is second to none, and when you throw in Boost Mode, 4K video, incredible ISO performance, dual card slots, AF-C Custom Menu, compressed RAW, 63 points of weather sealing on the body and the new vertical grip, you've got a true powerhouse. With regards all the features and capabilities that are packed into the rugged, all magnesium chassis, the X-T2 is a professional grade camera every way.
And we haven't even talked about the new flash system that's coming later this year. Looking through the menus, it appears that the X-T2 will have some pretty advanced TTL functions. I can't wait.
It's also the most fun camera I've ever used. Between the improved color rendition on the film sims, ACROS, the gorgeous grain you get at higher ISO settings, and of course, all the standard Advanced Mode filters, and the excellent X Series lenses, there's endless creativity to be had here. Having started with the X10 back in 2011, I feel like I've been slowly working up to this one, and now I'm so excited that it's finally here.
What about the X-T1?
The X-T1 is still an amazingly capable camera. The 16MP X-Trans sensor is a thing of beauty, and even though it has fewer pixels than the X-T2 sensor, the X-T1 produces gorgeous looking photos and it does exceptionally well in low light. It's compact, very rugged, it has a fast, accurate AF system and nearly all of the other features you'll find on the X-T2.
I still love the X-T1, and I'll still use mine in conjunction with the X-T2. If you recently bought an X-T1, rest assured- you've got an awesome camera that will let you enjoy your photography in a big way. It's like anything else, just because something new comes along that might be better, it doesn't suddenly mean your most recent gear is now obsolete.
The bottom line is that every camera in the system is capable and lots of fun to use. Upgrading is never mandatory, but for those who do want the latest features, very best image quality and best performance, the X-T2 is worth a look.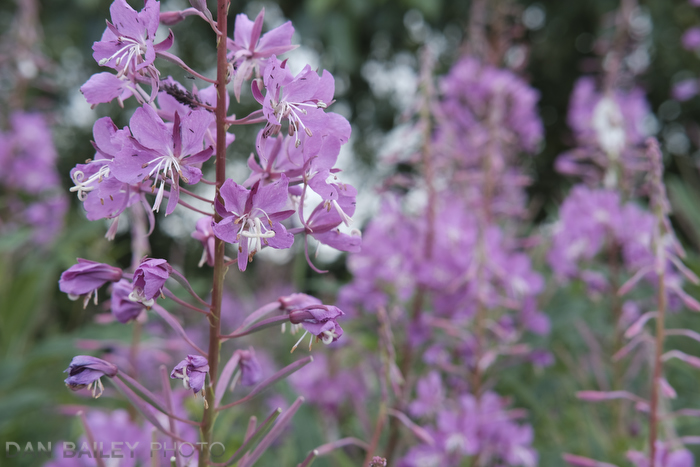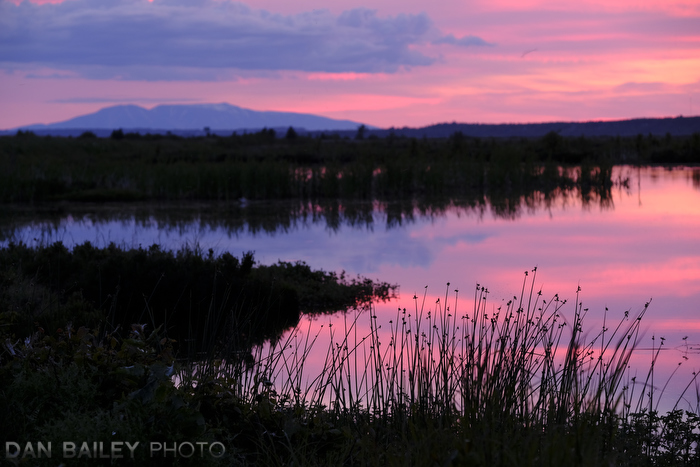 Who Will Want the X-T2?
I see the X-T2 being the camera that brings even more people over to the mirrorless world. There are a lot of photographers and DSLR users out there who have been really curious about the Fuji system, but for variety of reasons, they've been waiting to see what came next before they jump in.
Some have been waiting for a higher MP body that will compete with Sony. Some, like pro sports and wildlife photographers, have been waiting for better autofocus that will truly compete with Nikon and Canon. Some photographers were amazed by the X-Pro 2, but maybe a rangefinder just isn't their style- they prefer an SLR-style body.
If you identify with any of these people, or if you've simply been eager for an upgrade to the X-T1, your wait is over. The X-T2 is all that and more.
Fujifilm waited five years to upgrade the X-Pro 1 to the "2", but I can totally understand why they sped things up and brought out the X-T2 this year. Camera technology is charging ahead at a very rapid pace right now and Fujifilm clearly wants to stay out in front of the game with their flagship model.
Of course, for us photographers, it's not a game, it's our passion, and in some cases, our livelihood. In the end, we just want a camera that works, that lives up to the challenge, that helps us push our creativity, and most importantly, that makes us WANT to keep pursuing and experiment with our photography every single time we pick it up.
The X-T2 is that camera. No matter what type of photography you do, it's capable of just about anything.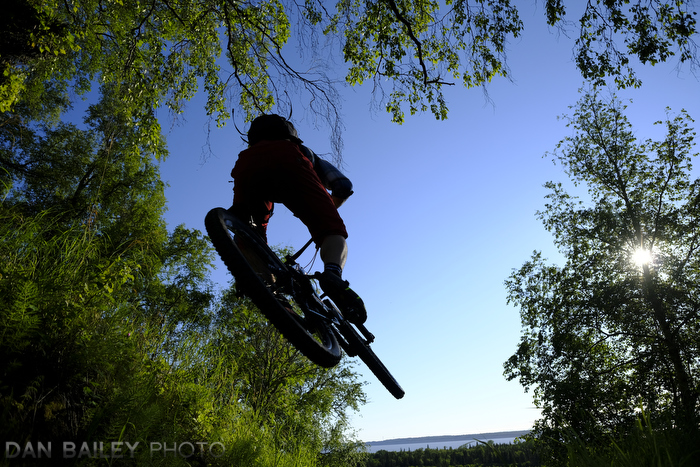 Price
The X-T2 costs $1,599 for the body and $1,899 for the body and 18-55mm f/2.8-4 lens combo. That's pretty much what I thought it would be. It had to cost less than the X-Pro2, which has the added cost of the hybrid/optical viewfinder, but obviously more than the X-T1.
Given the price of the competition, in both the DSLR and mirrorless realm, $1,599 seems like a very fair price for the performance and quality the X-T2 offers. That's $100 less than the Sony a7II and $400 less than the Nikon D500.
It's shipping now. You can order both the Fujifilm X-T2 and VPB-XT2 Booster Grip here.
[iframe]<iframe width="120″ scrolling="no" height="240″ frameborder="0″ style="border:none;" border="0″ src="http://mer54715.datafeedfile.com/widget/aff_widget_prdt_generate-2.0.php?aff_num=6746&aff_net=1&widget_num=7294&sid=" marginheight="0″ marginwidth="0″></iframe><iframe width="120″ scrolling="no" height="240″ frameborder="0″ style="border:none;" border="0″ src="http://mer54715.datafeedfile.com/widget/aff_widget_prdt_generate-2.0.php?aff_num=6746&aff_net=1&widget_num=7295&sid=" marginheight="0″ marginwidth="0″></iframe>[/iframe]
Support This Site
By purchasing gear though my referral links, you'll get the lowest prices available and you'll also be helping me out with a small commission. This comes off the back and, and it won't affect your price at all. Think of it like a virtual high-five that tells me you appreciate the time and effort it takes me to compile me reviews and share my insight. Thanks! -Dan
Your advice on lenses and on why you switched to the Fuji have helped make my decision to continue investing in the system. I do a lot of hiking, mountain biking and skiing, but at first was a little apprehensive on committing to the system. Your review of the X-T2 was very helpful.
I have just bought an X-T2 so your articles on the Fuji X system have been very useful.
Your review of the Fujinon 18-135mm lens helped me decide to include it in the minimal, lightweight system I wanted to shoot with ( I decided to go with just that and the 10-24mm - so far, anyway!).