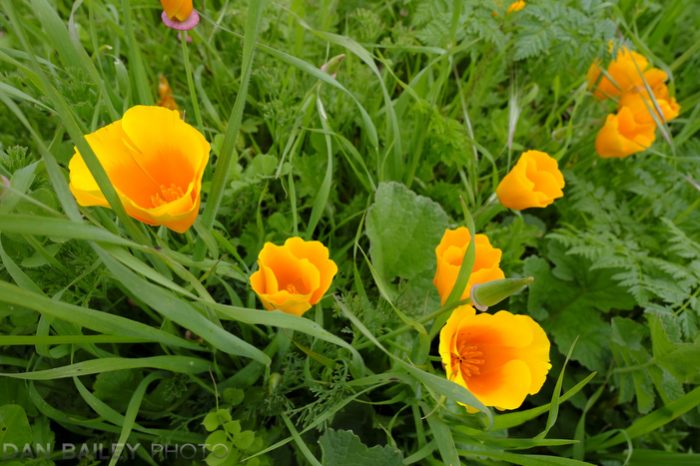 When I look through the camera and arrange my subject matter in the viewfinder, I usually try to keep things away from the edges. In fact, one of the most ingrained compositional guidelines I live by in my photography is to keep the edges sacred.
I just think it gives the photo a cleaner, less cluttered look. It also reflects the notion that you, as a photographer, are making deliberate decisions about the arrangement of subject matter in your frame.
Look at the photo above. See that partial flower along the left side of the top edge? Looks a little sloppy, doesn't it? It's almost like I didn't notice it was there there until later. That's exactly what I'm talking about. I should have noticed. It's good photography technique to notice stuff like that.
Here's another version. See the difference?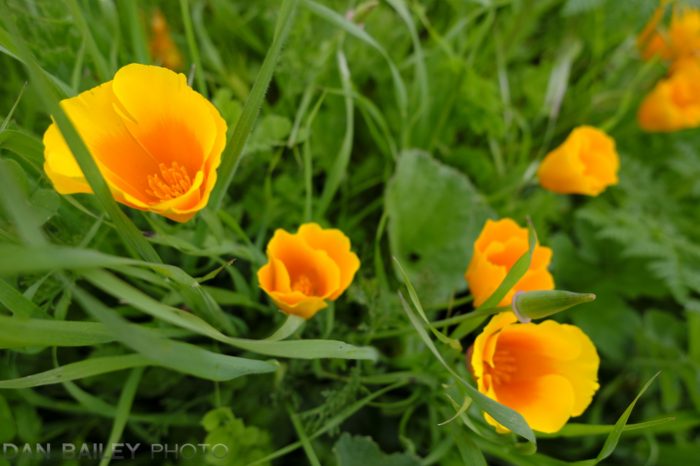 Of course, this second shot has a different issue. See those flowers near the top right corner? They're also sitting right at the edge. Are they any less offensive than in the first example?
I think they work, and here's the difference. We can consider them disappearing subject matter. They're part of a repeating pattern of orange flowers that draw the eye in and out of the frame. They're similar enough that we recognize them for what they are, instead of being a unique subject element that's chopped off.
Also, since they're so out of focus, they just fade nicely into the background. They add a bit of additional flavor before subtly leading our eye out of the frame.
However, I realize that to some viewers, even this example is visually bothersome. If this were your photo, you might have a strong compassion to remove them entirely from the frame. And that would be ok, because it's your photo.
Let's look at at another example.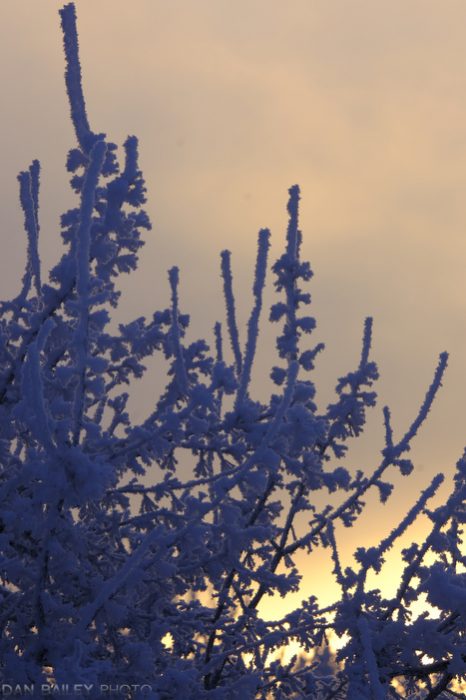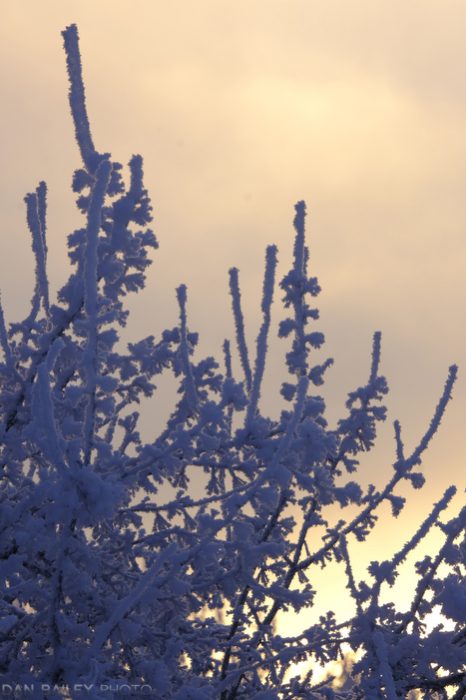 This one is a little more obvious. In the first example, that frosted twig is sitting a little too close to the top of the frame. Pretty easy to spot right? It feels a bit crowded up there, and there's no room for the subject to breathe.
That's a prominent description I like to use when talking about this technique. You want your subject elements to have enough breathing room so that they don't feel cramped at the edges.
Of course, if you're dealing with a repeating pattern or if you're focusing on the details of a scene, you can totally get away with busy edges, as long as you're being deliberate about your composition, and as long as you're not cutting anything unique or important off right at the edge.
In this case, it's all considered environment. Nothing is being cut off, it just ends, or rather it just travels out of the frame in a natural way.
When we create our compositions, we strive to include a little bit of tension and visual discomfort in our frame, but there's a difference between offering slight discomfort and making it so your views are bothered.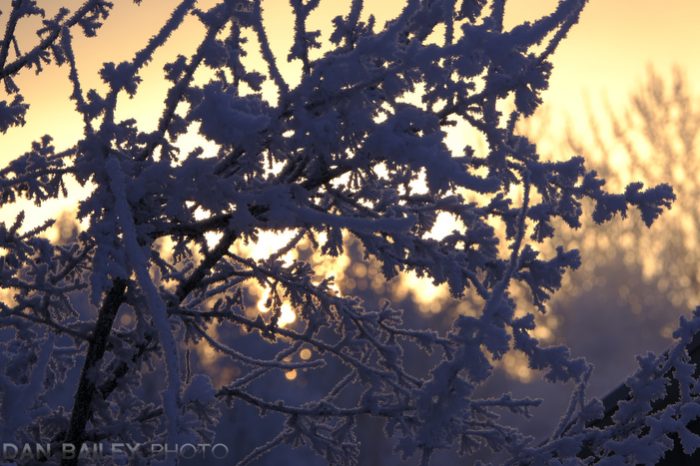 In the last example, I'll give you three versions, only this time, I want you to tell me which one works best and which one doesn't. Take a look and let me know which of these three scenes appeals to you the most, and which one bothers you the most.
As you're playing around with the camera, and looking at subject matter, think about this guideline and see if it helps create more effective compositions. Be deliberate with your framing and remember to pay attention to every single element in your frame. Nothing should get by you.
If it does…and it occasionally will, it just means you need more practice seeing. We all do.