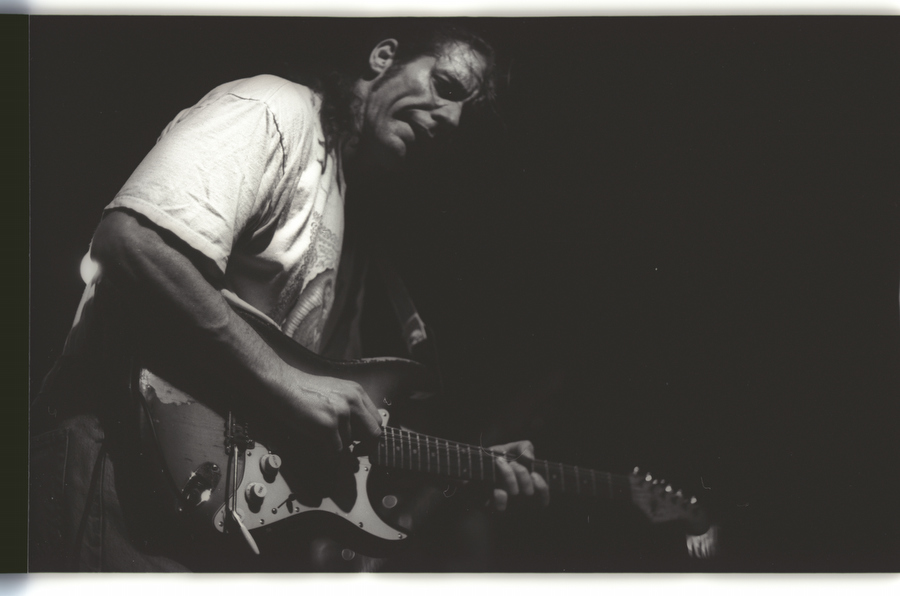 What's this? A non-adventure, non-outdoor rock and roll photo? Are you sure you're on the right blog? Better glance up and check the URL.
Yep, you're in the right place, or at least you're here on the Dan Bailey Photo blog. I won't speculate as to whether that's where you should be.
Back when I worked as a stock photo editor, I'd often get asked by photographers, "What should I photograph?" My answer was always, and continues to be: Shoot what you love. It will make you better.
I promise.
Photographing subjects that fill your soul with excitement, no matter what they are, and no matter if you think they're marketable, will draw you into the process and drive your creativity. You'll come up with cool new ideas that you can try out later on "more marketable subjects."
These are photos of one of my favorite bad ass guitar slingers, Chris Duarte from Texas that I took a few years ago. I shot them because I love rock and roll, and I love photography. Even used black and white film, which I NEVER use in my photography business. I thought it would be a cool thing to do, and it was.
My advice today is to fall outside of your own style and stereotypes every once in awhile and shoot something totally different. Or as one reader, Pete Miller put it, "Shoot passionately, not fiscally."
You'll have fun. I promise.
Enjoy the shots.
Download My Free Photography eBook
Expand Your Skills. Be More Creative
Let me show you some techniques that will help make you a better, more proficient and more creative photographer!