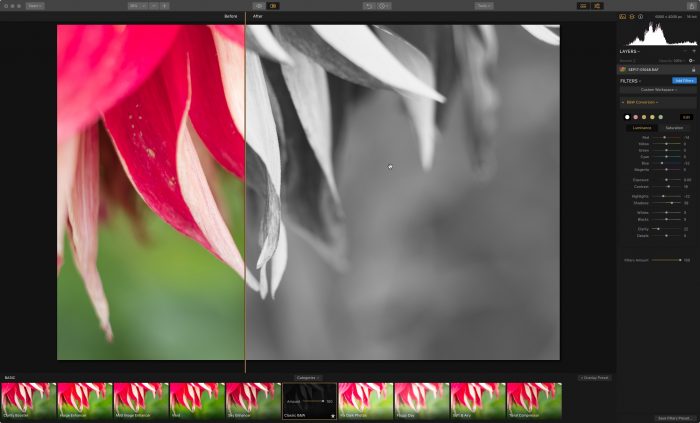 When I was a kid, Jupiter was always my favorite planet. I was blown away by it's massive size, (it's so big that 1,300 Earths could fit inside it), and I was utterly fascinated by the Great Red Spot, a giant high pressure anticyclonic storm, currently over 10,000 miles across that's been going for at least 350 years. I drew a lot of pictures of Jupiter back in day.
With this in mind, I've been wondering when Luminar was going to get its long-awaited Jupiter update. Skylum (formerly Macphun) has so far named each update for one of the planets. We had Pluto back in December, 2016, and Nepture in June, 2017. (We're still looking for Uranus…)
However, you can't just throw out any old update and call it Jupiter. You have to wait until your software has earned its right to be named after the supreme planet of the solar system, which, of course, is named after the supreme god of the Roman pantheon.
The wait is over, because today, Skylum finally released the Luminar Jupiter update. This free update to Luminar 2018 contains over 300 improvements which make the app even faster, more responsive and more powerful.
(If you'd interested in Luminar, use discount code DANBAILEY and you'll save $10 on the software. )
And it has brought most of the remaining Mac-only features to Windows, like Faster Image Export, Batch Processing, Free Transform, Flip/Rotate and general stability improvements.
In addition to a general speed bump, Luminar Pluto adds a number of new features:
Automatic Lens Correction
Better RAW Conversions with better explore calculation, reduced halos and more compatibility
Enhanced Image Quality View with Improved Demosaicing
DCP Profile Support (Mac only, but coming to Windows soon)
More Language Localizations
F Hotkey Preview Mode for Windows
Overall Stability, UI and Speed Improvements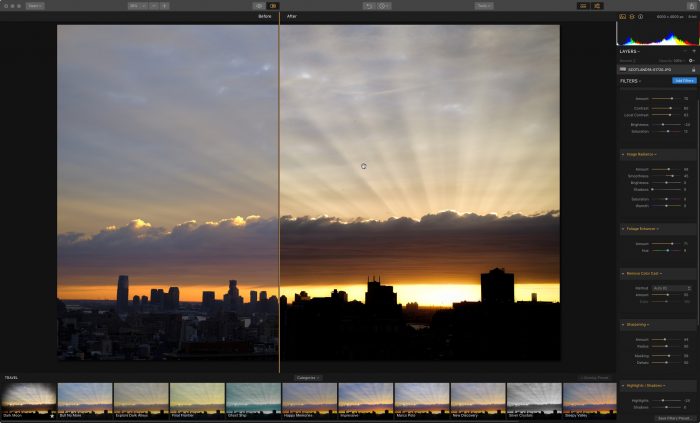 Depending on your machine and what kind of processing task you're doing, Luminar Jupiter will run anywhere from 3-25 times faster than the previous version. Unlike some software, which tends to leave old computers behind when they release new updates, the Luminar developers keep trying to optimize it for a wide variety of computers.
I'm still on my Mid 2010 MacPro and I've already seen a huge jump in performance. It's still an app I can use every day without worrying about spinning beachballs or huge slowdowns.
The most notable enhancement to the program is that it's way faster when opening up RAW files. The original version of Luminar took my computer about one full minute to open a RAW file from my X-T2. Luminar 2018 cut this down to about 20 seconds. Luminar Jupiter is down to less than 10 seconds. If you have a brand new machine with a faster processor, you'll see and even bigger jump – up to 500% faster.
Overall, you'll see remarkable performance and quality improvements, especially when importing, viewing, processing and exporting RAW files, especially from Fujifilm cameras. That's something the Luminar people have been wanting to refine, since a large percentage of their user base are Fujifilm users. In fact, one of their head developers happens to be an X-T2 user.
Not every software has done well with the X-Trans RAW files (ahem…Lightroom), but I know that the Luminar people have been talking with Fujifilm, who are eager to lend their support.
With the Jupiter update, Luminar offers even more powerful, pro-quality RAW editing capabilities. You have a comprehensive set of develop tools that offer professional-quality image editing solutions, "issue fixers," utilities and creative solutions that let you adjust your image in any way you want.
You also have things like masks, adjustment layers, customizable workspaces, and a wide variety of overlays, textures, LUTs and an expandable library of user presets.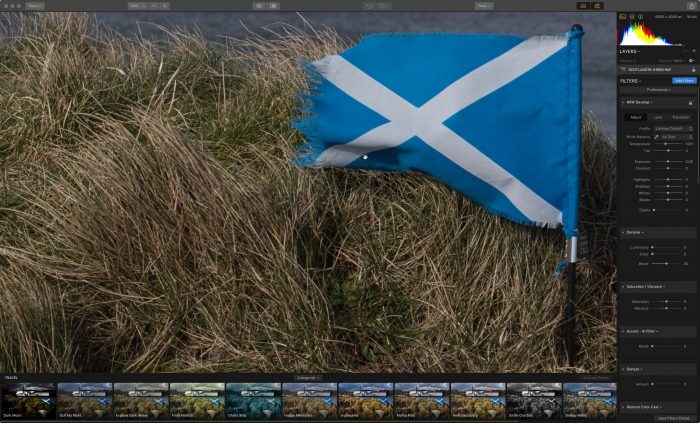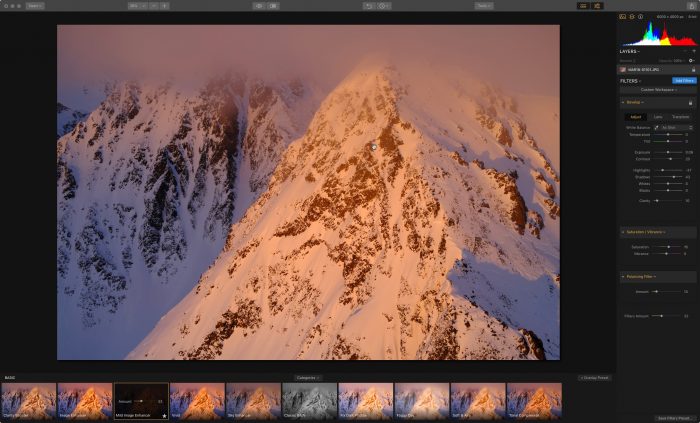 Nearly every user will see snappier performance, as well as some tweaks to the interface, which should provide for an even more enjoyable photo editing experience.
That's pretty much the key. Since day one, the Luminar developers have strived to produce an excellent, professional quality photo editing program that's powerful, easy to use and fun.
After all, most of us do photography because it's a fun, rewarding, fulfilling activity, so why wouldn't we want a processing program that fosters creativity and productivity that enhances this fun?
Not to take anything away from a powerful and awesome program like Photoshop, but the reality is that being a Photoshop expert requires a lot of time spent with the program, and in many cases, some extensive training.
That's different than just being a photographer who wants to produce highly creative imagery. What I like about Luminar is that it's so easy to use, and it's fun. I've used Luminar regularly since it was first introduced back in the fall of 2016, and I find that it works well with my style of creativity, where I often look, see and come up with ideas very quickly.
I don't like to get bogged down in sliders or spend lots of time tweaking images. Just as I do in the field I often like to make creative decisions that reflect my creative ideas in the moment, and run with it. I feel that questioning and agonizing over creative decisions or minute changes defeats some of the purpose and the magic of spontaneous creativity.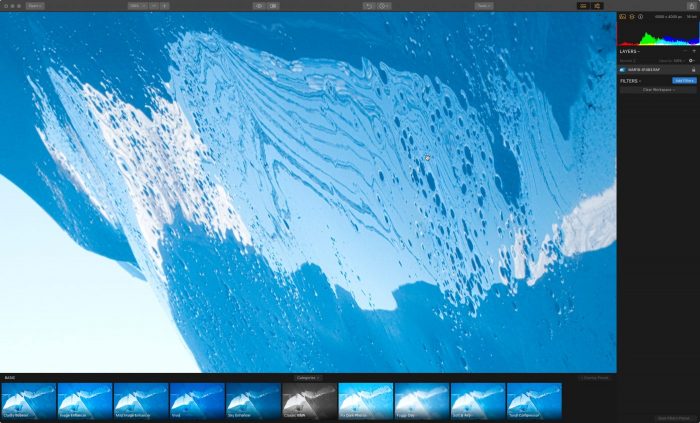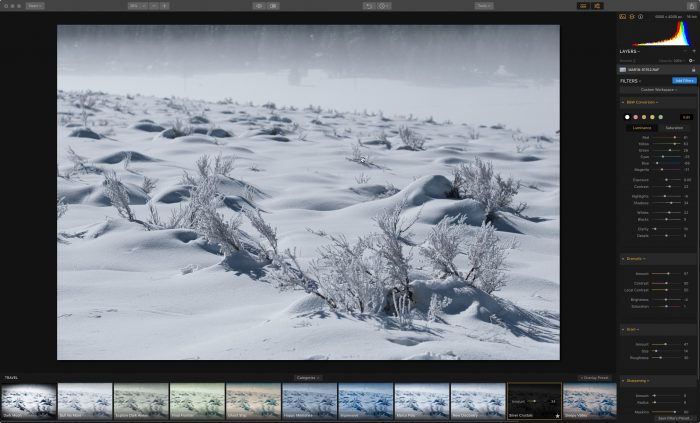 With Luminar, I'm able to preview a broad style of possible "looks" with the included presets, apply one that "feels" right for my image, then dial it up or down until I get the result I want.
Whether you're a pro photographer or a creative weekend camera warrior, Luminar 2018 offers you a comprehensive, powerful and enjoyable photo editing experience, and it just got better.
Also, as we've been hearing, Skylum is working on an asset management system that will be introduced into Luminar as a free update later this year. Nearly all of my processing is done with Luminar these days, and if their DAM is as good as they're promising, it could be a viable catalog alternative to Lightroom.
If you're already a Luminar 2018 user, Jupiter is a free update. If you still use the original version of Luminar, you can update to Luminar 2018 for only $39 with discount code DANBAILEY
If you're not a current Luminar user or if you're still using the original version of the program, I highly recommend taking a look at what this software offers. It's a great solution at a very reasonable price, with no subscription necessary. 
There's even a free demo so you can try out the program and see if you like it.
And coupon code DANBAILEY still applies, which will allow you to save $10 on the program.
Special Offers – April 12-29
If you purchase Luminar 2018 during the rest of April, you'll get a handful of bonus materials and educational content:
The Complete Landscape Photography Guide ebook from Photzy (worth $50) – An outstanding guide written by professional photographer and writer Kent DuFault. This ebook has something for everyone, with 237 pages packed full of information and assignments that will transform your landscape photography.

Aerial Photography & Video with Matt Granger (worth $79) – World-renowned photographer, Matt Granger will share planning, shooting and editing aerial stills and video. Matt will also demonstrate editing with Luminar 2018 on his still aerial images..

Photography Tutorial by Daniel Kordan (worth $29) – Extensive tutorial with a full workflow demonstration by expert landscape photographer Daniel Kordan. This tutorial includes shooting and post-processing images in Luminar 2018.

119 Dramatic & Romantic Sky overlays (worth $29) – This is an amazing addition to your photo editing workflow, and will help give boring skies that 'wow!' factor.

Splitsville Presets By Brian Matiash (worth $15) – Add a professional polish to your images with these cool presets.