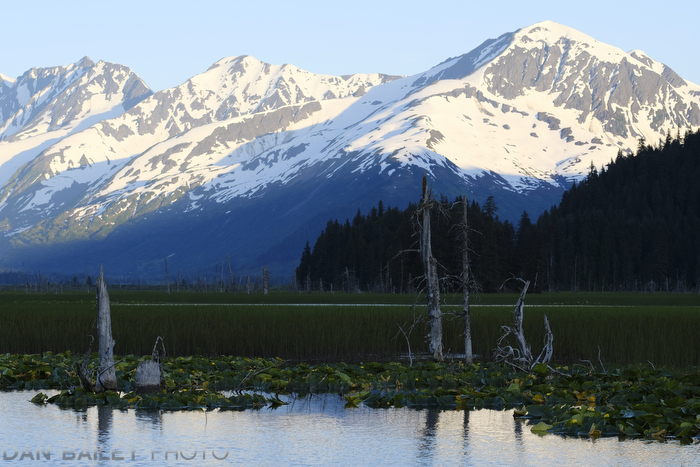 After months of anticipation, (perhaps years for some people), the new Fujifilm X-T2 has finally hit shelves, and is now shipping.
Given the vastly upgraded specs of the X-T2, I see this being a game changing camera for many photographers who are intrigued by the idea of using smaller, lighter gear, but still want the performance and image quality of a DSLR.
However, instead of talking about how awesome it is under the hood, (you can read that stuff in my full review post) I'd like to highlight another aspect of the X-T2, and all of the X Series cameras. The topic of this post is why the Fujifilm images look so damn good.
Yes, I speak totally subjectively here. Image files from just about every other camera that's made today look really good too. Nikon images look great. So do Canon, Olympus and Sony images. However, there's something slightly different about the way the Fuji images, especially their JPEGS, look compared to other cameras, and this appeals to many photographers.
Fuji's Secret Sauce is their proprietary X-Trans sensor. Let's look at how it's different, and more importantly, why it's different. Digital camera sensors are built around a set number of equally sized and equally spaced photosensors, or as we commonly refer to them, pixels.
A 16MP sensor contains 16 million pixels. In order to reproduce color, each pixel is covered with a single filter, either red, green or blue. Since the cone cells of the human eye are most sensitive to green light, camera sensors use twice as many green pixels as red and blue, in order to best mimic the way that we see.
During capture, each pixel on the sensor records the incoming light as a single color. During the demosaicing stage, which occurs in the camera's image processor, various algorithms are used to interpolate this information into full color image.
When shooting and processing RAW files, the demosaicing stage happens inside your computer's imaging software. i.e., inside Lightroom or Photoshop. (Note- previous version of Lightroom and Photoshop had a hard time processing the Fuji RAW files, because their demosaicing algorithms were written for Bayer pattern sensors.
They weren't able to bring out the maximum level of detail in the files, which led many people to believe that the Fuji files weren't as sharp as they actually are. The latest versions of LR & PS CC do a vastly better job in this area.)
The most common filter array is the Bayer Pattern arrangement, which is named after Bruce Bayer, a former Kodak employ who developed this technology in 1974. Patented in 1976, the checkerboard pattern Bayer Filter is used in nearly every single digital capture device today.
The Fujifilm X-Trans sensor, however, does not use the 2×2 Bayer filter pattern. Fuji sensors use a proprietary non-regular 6×6 color filter array that creates a much more "random" color gathering process. This gives it two very distinct advantages over Bayer type sensors.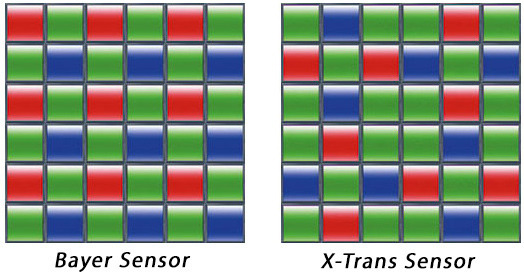 Bayer filter can sometime produce moiré effects with certain subjects. To combat this, most Bayer pattern cameras use an optical low pass filter in front of the sensor. However, the OLPF can cause a slight decrease in sharpness.
With its non regular array, the X-Trans sensors do not use optical low pass filters, which is why the smaller APS-C size sensors of the X Series cameras are able to compete with full frame sensors with regards to sharpness and detail.
In addition, the irregular pattern of the X-Trans sensor more closely replicates the look of film. This is no accident. With their 80+ year legacy of film photography, the Fujifilm team continues to work very hard to bring their film traditional film heritage into the modern era.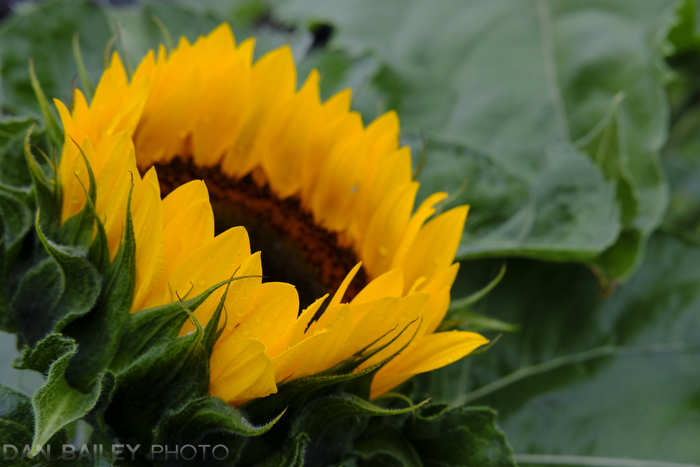 In designing the X-Trans sensor, the Fuji engineers went outside the box and looked back as much as they looked forward. Their goal was to adopt the legacy and artistic heritage of film photography, which is anything but regular.
Anyone who has shot film knows that the medium produced very "representational" and often times very "irregular" images. After all, there is nothing regular about film. It's just a pile of silver halide crystals mixed up in a liquid emulsion, poured onto an acetate base and cut into strips.
These crystals are the actual "grain" you see when you enlarge a negative or slide, and if you look closely, you can see that film grain is about as random as you can get. It's in no way uniform with regards to its size, shape or placement in the emulsion.
As much as Kodak, Fuji, Agfa, Ilford and every other film manufacturer tried to create a consistent product, it was simply impossible to arrange these little grainy crystals into any kind of regular rows of red, green and blue.
Below we see two close up views of the grain structure found in Autochrome Lumière film, which was first produced in the early 1900s. It's striking to note how close the first image looks to the pattern found on Fujifilm's X-Trans sensor. Again, this is no accident, and it clearly illustrates where Fuji is coming from and what they're trying to do.
Now let's look at a closeup of Kodak T-MAX 3200, one of their later, modern black and white films, which was sold until late 2012. Below that, two images I shot with the X-T2 at ISO 12,800, which, to my eyes, closely replicates the grain size of T-MAX 3200 film.
You can see just how similar the modern Fujifilm images look when compared to the Kodak film image. Again, this is no coincidence, it's the result of a very carefully crafted sensor design and the algorithms Fuji has programmed into their on-board image processors.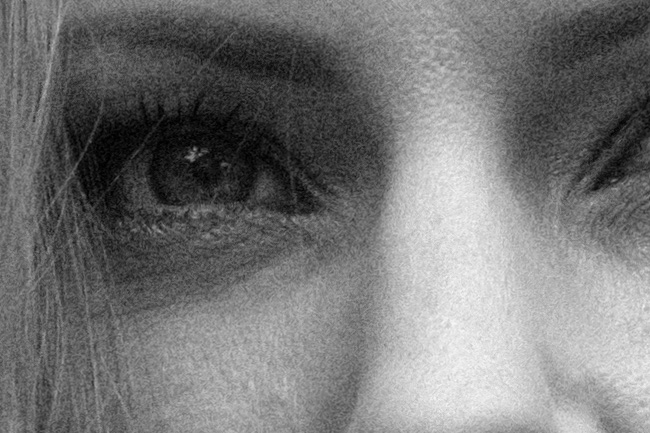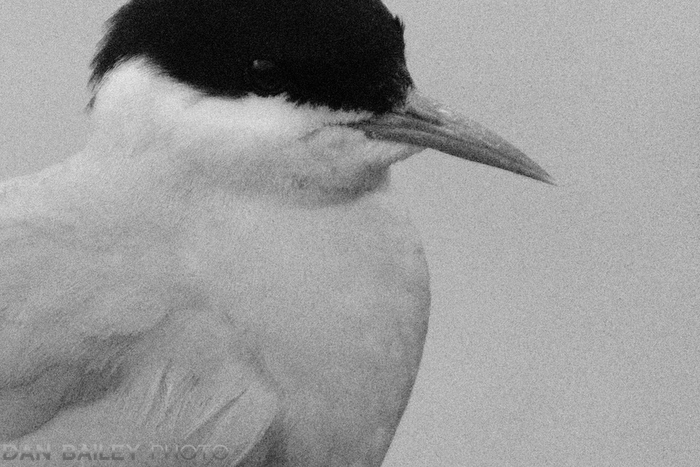 Here are a couple of color examples as well. The first photo of Long's Peak at sunrise was shot back the late 90s on 35mm Velvia slide film and scanned. In the enlarged version, you can see the pronounced film grain in the sky.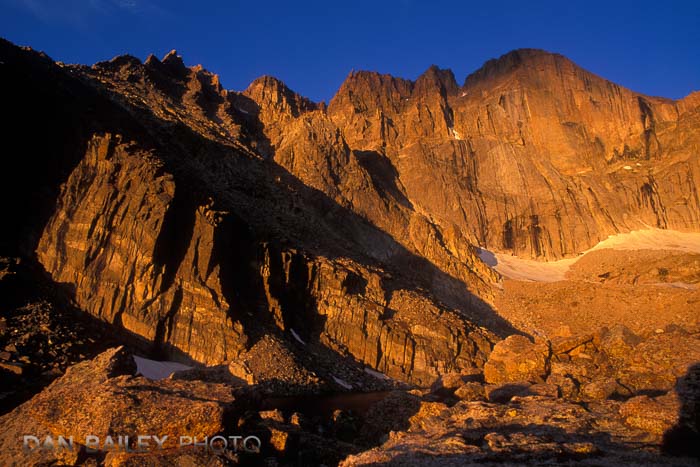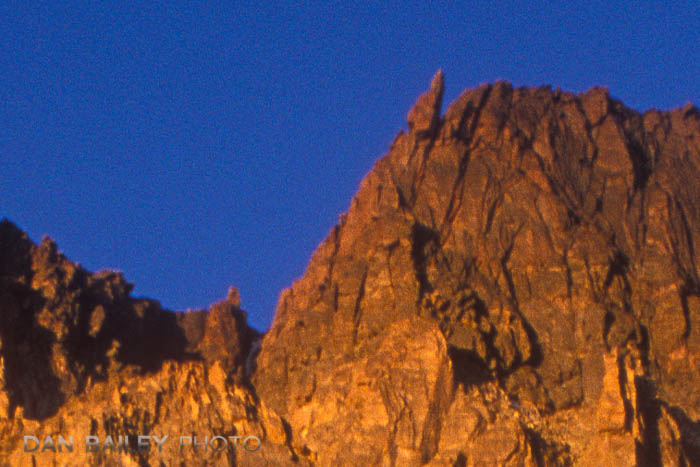 And here's an X-T1 image shot earlier this year. Again, in the enlarged version, you can see the "grain-like" quality of the digital noise in the sky.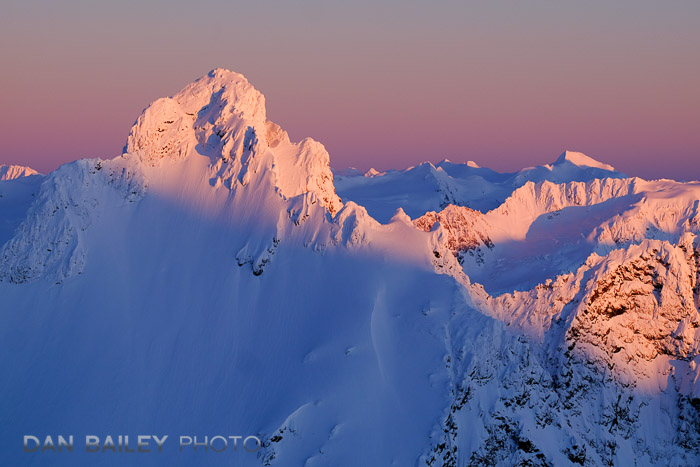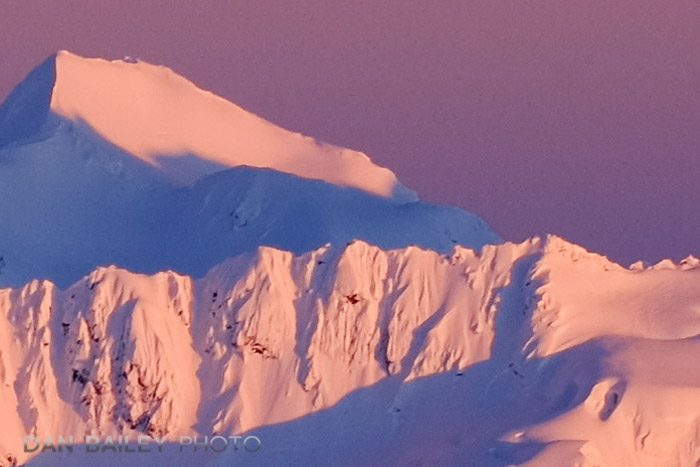 Another feature the Fuji cameras offer are their carefully crafted film simulations. Where most cameras give you the option to shoot JPEGs in other modes like "Vivid," "Neutral," and "Monochrome,"
The X Series cameras have ported the color profiles of some of their classic color slide films into the image processing software in their cameras; films like Velvia, Provia and Astia, as well as some of their professional color and black and white films. Both the X-Pro 2 and X-T2 feature the new ACROS black and white sim.
Having shot many of these films back in the day, I love having these familiar color palettes at my disposal once again.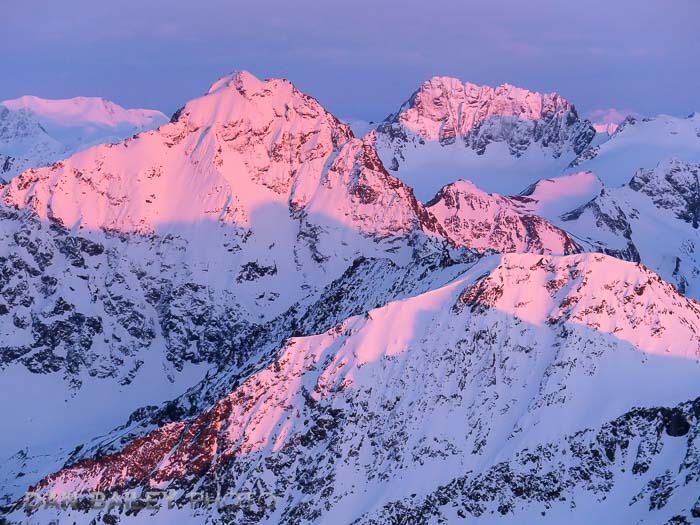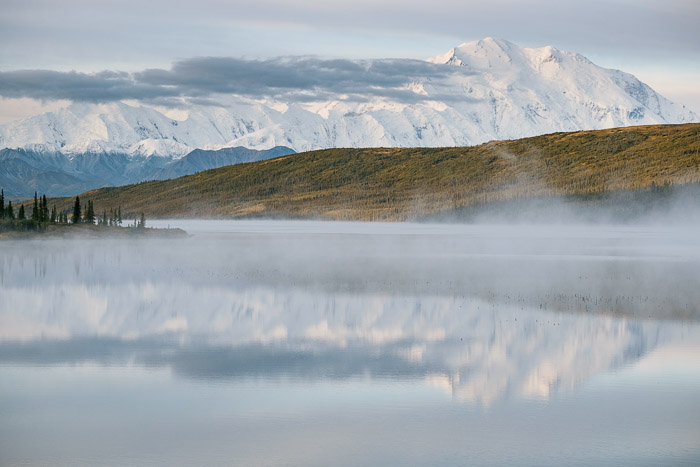 With their sensor design and film simulations, it would appear that Fujifilm is striving for something beyond image quality alone.
Their mission, as stated by Fujifilm Chairman and CEO Shigetaka Komori in his book, Innovating Out of Crisis, has always been to "preserve and sustain the culture of photography." While this statement could certainly be interpreted in any number of ways, their dedication to combine the traditional heritage of photography with modern technology is clearly evident in the X Series.
It would seem that these efforts have paid off, because to my eyes, and to the eyes of other Fuji shooters, their images have a distinct, and very appealing "film-like" quality to them. As I said above, this is all very subjective, as is much of photography.
After all, we're talking about art and there's no concrete way to prove that the images from one camera or photographer are "better" than any other. We all perceive images a little different and when it comes down to what's right, there is no "right." It's only what we like and what drives us visually or emotionally, based on our own experiences and desires.
As a photographer who came from film, I'm drawn to this blend of technology, craftsmanship and tradition that Fujifilm has put forward with their cameras. Does it resonate with everyone? Obviously not. People love their Nikons, Canons and Sonys, and that's ok.
Differing opinions is what makes the world go around. At the end of the day, the most important thing in photography is your own creativity and how much you love what comes out of your camera, no matter which camera it is. You can order both the Fujifilm X-T2 and VPB-XT2 Booster Grip here.
[iframe]<iframe width="120″ scrolling="no" height="240″ frameborder="0″ style="border:none;" border="0″ src="http://mer54715.datafeedfile.com/widget/aff_widget_prdt_generate-2.0.php?aff_num=6746&aff_net=1&widget_num=7294&sid=" marginheight="0″ marginwidth="0″></iframe><iframe width="120″ scrolling="no" height="240″ frameborder="0″ style="border:none;" border="0″ src="http://mer54715.datafeedfile.com/widget/aff_widget_prdt_generate-2.0.php?aff_num=6746&aff_net=1&widget_num=7295&sid=" marginheight="0″ marginwidth="0″></iframe>[/iframe]
Did you enjoy reading this post? If you'd like to stay updated and get exclusive content, sign up for my newsletter over on the sidebar. If you're an X Series shooter, or are curious about the system, download my free PDF guide, FUJIFILM Tips And Tricks: My 10 Favorite Settings for the X Series Cameras.