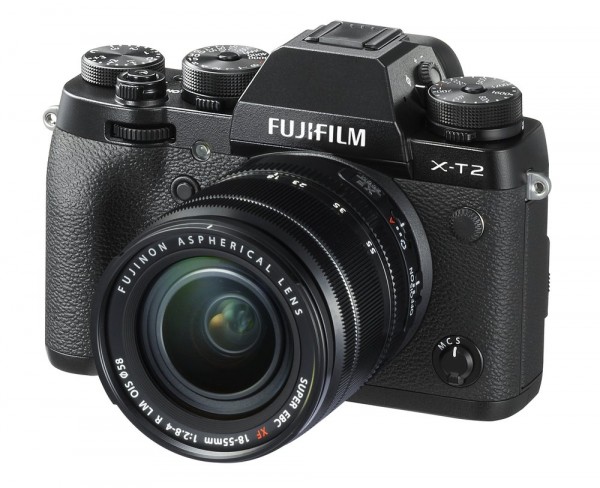 Game on!! The Fujifilm X-T2 is now shipping, which means it's available for purchase today, both online and at your local camera store.
If you've been following along during the past few months, you've heard the hype and seen the specs. The X-T2 is indeed a game changer, it's the first mirrorless camera that can truly compete with DSLRs in terms of performance.
With a brand new 325-point AF system, the camera can track and shoot moving subjects at up to 11 frames per second. The updated 24MP X-Trans III sensor and new X-Processor Pro chip produce incredible image quality, with stunning resolution, better color rendition and deeper tonal gradation across the spectrum.
The new image processor, which is four times faster than the processing chip inside the X-T1, also speeds up just about every single function inside the camera, including shutter blackout time, which has been one of the huge limiting differences between DLSRs and mirrorless cameras in the past few years.
Straight JPEGS out of the X-T2 are simply gorgeous and they hold an incredible amount of detail. The RAW files hold even more detail, and you can shoot both uncompressed and lossless compressed RAW for more manageable storage with no loss of quality.
ISO performance has been improved as well. The X-T2 has a native ISO of 12800, and having shot at this speed quite a bit during the past few months, I'm blown away by how gorgeous and how "film-like" the images look.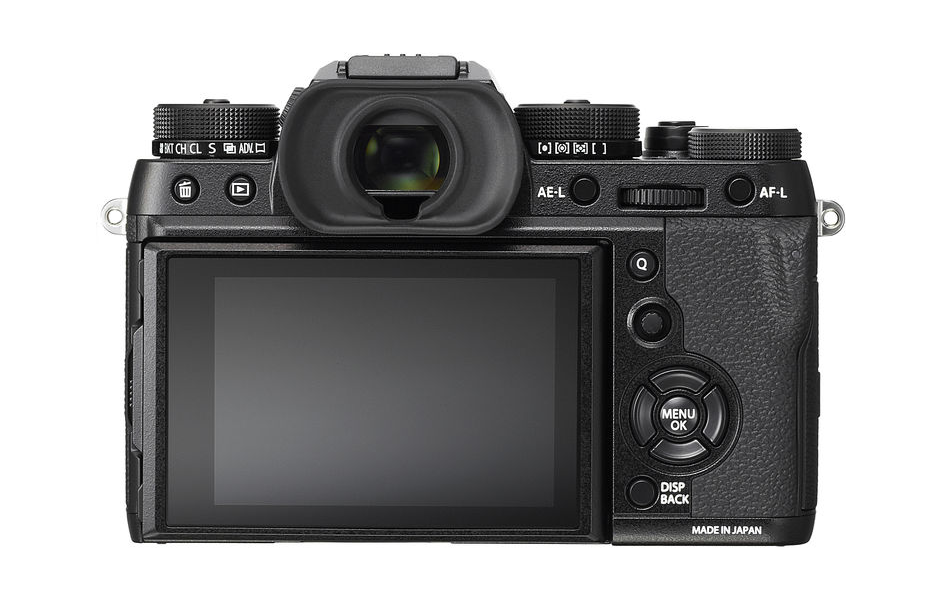 Body size and style is nearly the same as the X-T1, with a few minor tweaks. The new lock/unlock dials are awesome. They're a big improvement and they allow for lightning quick changes of you settings on the fly. The new focus "joystick" lever adds even more precise control when selecting your focus points.
Finally, the new battery grip gives you the extended shooting power of two extra batteries, and it lets you take full advantage of the new Boost Mode by upping your max frame rate to 11 fps.
You can read my full review of the X-T2 here, or if you're ready to up your game in a big way, you can grab one of these bad boys and experience the evolution of the X Series.
If you've been drawn to the Fujifilm X Series for their JPEGS and gorgeous color reproduction, their smaller, lighter weight over DLSRs or for their classic, traditional styling, but have been waiting for them to bring it with a higher megapixel sensor, faster autofocus, and maximum performance, your wait is over.
The X-T2 is here.
Support this site. If you're ready to jump into the X-T2, or any piece of gear, (Check out the current Fujifilm Lens Rebates), please consider buying through these links. It doesn't cost you anything extra, and it helps me out a bit. Think of it like a virtual high-five. 🙂
[iframe]<iframe width="120″ scrolling="no" height="240″ frameborder="0″ style="border:none;" border="0″ src="http://mer54715.datafeedfile.com/widget/aff_widget_prdt_generate-2.0.php?aff_num=6746&aff_net=1&widget_num=7294&sid=" marginheight="0″ marginwidth="0″></iframe><iframe width="120″ scrolling="no" height="240″ frameborder="0″ style="border:none;" border="0″ src="http://mer54715.datafeedfile.com/widget/aff_widget_prdt_generate-2.0.php?aff_num=6746&aff_net=1&widget_num=7295&sid=" marginheight="0″ marginwidth="0″></iframe><iframe style="width:120px;height:240px;" marginwidth="0″ marginheight="0″ scrolling="no" frameborder="0″ src="//ws-na.amazon-adsystem.com/widgets/q?ServiceVersion=20070822&OneJS=1&Operation=GetAdHtml&MarketPlace=US&source=ss&ref=as_ss_li_til&ad_type=product_link&tracking_id=danhbaisadvph-20&marketplace=amazon&region=US&placement=B01I3LNMAM&asins=B01I3LNMAM&linkId=130364033be74e4592e9bd4210b588e5&show_border=true&link_opens_in_new_window=true"></iframe>[/iframe]