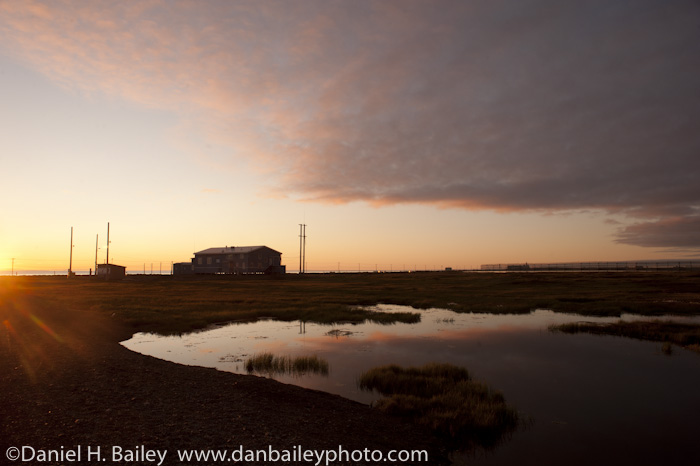 I like to think that I'm an early riser. However, given difference between Alaska and the places where many of you live, it's all relative. By the time I'm sitting down at my desk banging on my keyboard, or shooting sunrise photos in the mountains somewhere, chances are you've already been working for a few hours.
Anyway, in my continuing quest to inspire, educate, distract, humor and entertain, I've decided to focus on three great photography related blog posts that I stumbled across this morning in my bleary eyed pre-breakfast web surfing session. Enjoy.
How many of you including Heather have had one of your Flickr photos ripped to shreds by someone you've never met? Happens all the time? Where's the love in that? Healthy debate and constructive critique are one thing, but blatant criticism of someone's personal imagery is just uncalled for.
Obviously Olivier doesn't think too much of this either. He shares excellent insight in his rant, and posts a few great links. My favorite ones are the two at the bottom of the page called great-photographers-on-the-internet; basically imaginary negative critiques of famous historical photographs. Check it out.
Lightening photos are always cool, in fact this is only one of a few really good dramatic ones that I've seen already this morning. I've never been able to capture a good one; they're pretty hard to get. It's all about timing and being in the right place at the right moment. Apparently Bertrand Kulik was when this amazing strike happened. It's a great illustration of the fact that sometimes great photos are 90% just being there.
Crowdsourcing is quickly become a fact of life in this day and age and photography is certainly not immune to this reality. With Twitter, Facebook, Google+ and 537 million photography blogs, it would seem that photographers are taking over the world.
While some lament that so much imagery is undoing the very fabric of creative photography, I would argue that all of this shooting and sharing only drives creativity skyward. In his post, Chase outlines why he thinks the future of photography is "pretty damn interesting." I concur.
———–
Finally today, I'd like to ask you to sign up for my newsletter. In addition to giving you a summary of my recent posts, in case you missed any of them, I throw in additional creative photography tips, resources, links, tidbits of professional insight and notifications of upcoming eBooks. (I have a few in the pipeline!) It's like getting the special deluxe expanded version of this blog for free.
Even if you're already an email subscriber, go ahead and sign up for the newsletter so that you can all that extra special deluxe stuff that I just told you about. And don't worry, your email address will only ever be seen by me.
As always, thanks for reading. Now go out and be creative today!