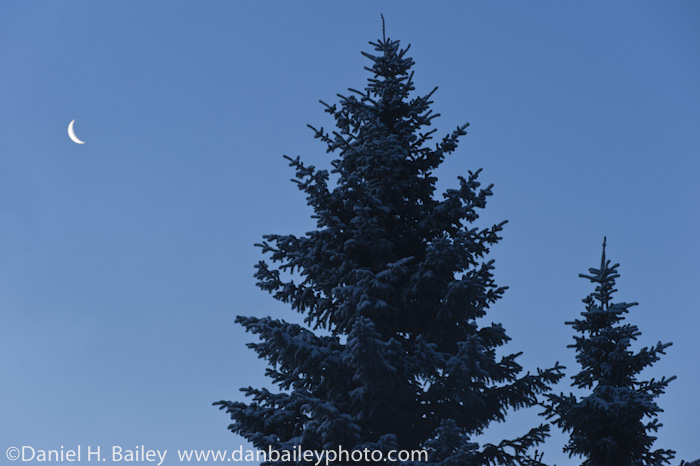 As we stand here on the leading edge of 2012, ready to launch ourselves into another 12 awesome and exciting months of outdoor photography, I take one final look back at 2011 with 10 blog highlights from the past year.
In no particular order, here are 10 articles that I enjoyed writing or sharing, in the case of guest posts, or that I feel well represent the vision of my blog in 2011. If you remember these posts when they came up the first time, I'd love to hear your thoughts; let me know what you got out of them, or if there are any other posts that you really liked reading.
Finally, Happy New Year. I look forward to your comments, input and readership throughout the coming year.
This one actually ranked as one of my most read posts of the entire year. I feel it's a very helpful comparison between two modern Nikon flashes and very indicative of the kinds of reviews that I do.
I do quite a few book reviews and comparisons throughout the year and since many of you are emerging photographers, I felt that this one was a valuable post to run.
Speaking of emerging photographers, Anne McKinnell, who's written a handful of guest posts on this site wrote this great piece almost one year ago. It spoke with so much truth and insight, that it prompted me to write a long post about my own path and passions with photography.
This post ran just a few weeks ago. Not only did I have way too much fun and kill way too much time making this video, it received some great props by Lowepro, who ran it on their blog and called me the Indiana Jones of the outdoor adventure photography world. Don't forget to watch the blooper reel a the end!
I love sharing great content, and with this post, I passed along a hilarious link about photo critiques, an awesome lightning photo and an introspective post by Chase Jarvis.
Another guest post by outdoor and nature photographer Michael Russell. Also, my first review of Canon gear. As a lifelong Nikon shooter, I don't do many Canon related articles, However, I realize that many of you are indeed Canon shooters, so it only makes sense to either start doing my research, or get others to do it for me!
A few months ago, stock photo giant Getty Images bought the Photolibrary agency, and so, like many other photographers, I was faced with the choice of signing on with Getty or jumping ship. Here's a rundown of the questions I posed shooters, including myself, to ask before making a decision.
Download My Free Photography eBook
Expand Your Skills. Be More Creative
Let me show you some techniques that will help make you a better, more proficient and more creative photographer!
One of my most popular posts of the year, this one inspired photographers everywhere to fall back in love with their 50mm lenses. Do you still love yours?
As I said, this list is in no particular order. This one was definitely one of my favorites. Ian is an amazing landscape photographer, and a great guy, so it was a real pleasure to interview him and share some of his first hand insight.
No tips, no reviews, no introspective insight, just some fun images of glacier mountain biking.