Here on my blog, it's usually all about me. Today it isn't.
Instead, I'd like to feature the work of three other photographers. I don't know any of these three shooters personally, but their work is amazing and absolutely worth a look. They all make incredible use of the light, but most importantly, they take their cameras into the beautiful places of the world. Do that over and over again and you'll take better pictures.
People like this inspire me and make me want to get out there with my camera even more and improve at my own photography. They remind me that great photography is not about the gear, it's about being there in good light.
Enjoy. I hope this inspires you.
1. Max Rive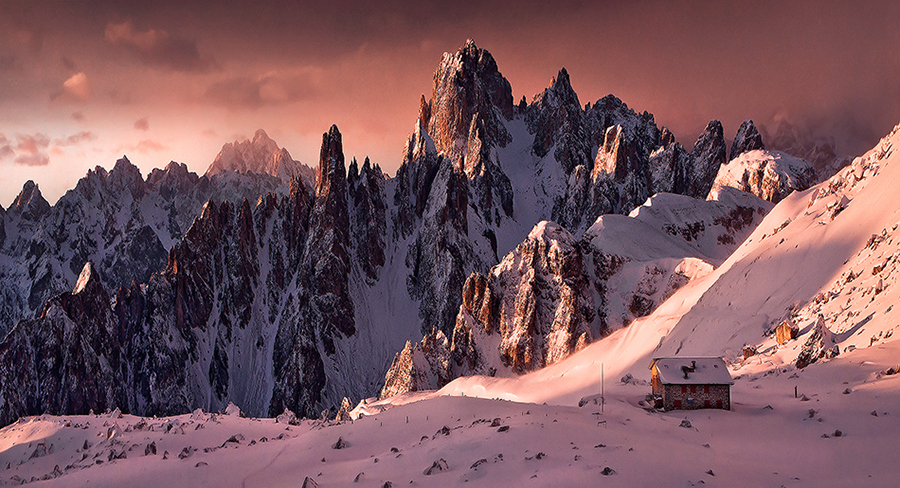 Max Rive is a landscape and adventure photographer from Europe who shoots some of the most beautiful and amazing mountain images that I've ever seen. This photo above is "Sunrise in the Dolomites." Check out his 500px page here and follow him on Facebook.
2. Daniel Kordan
Daniel Kordan is a Moscow based photographer who also shoots incredible mountain scenes and travel photographs. I've been following Daniel's work on Facebook for awhile. Here's the link to his 500px page.
3. Randy Langstraat
I follow Randy Langstratt on Facebook and Google+, and I really enjoy looking at his awesome photos of the Colorado Plateau, which is where he makes his home. Check out his 500px collection and his Flickr page to see more of his work.
By the way, here's my 500px page as well.