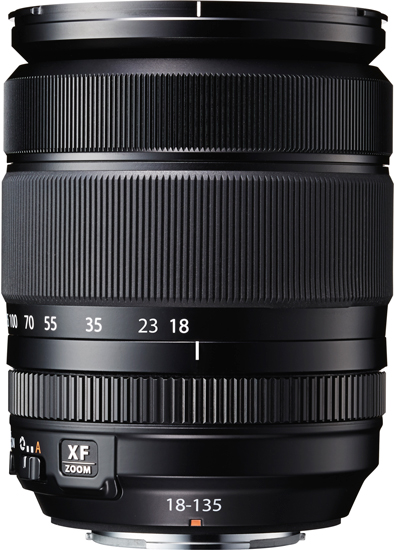 Last month, Fujifilm introduced the brand new Weather Sealed XF 18-135mm f/3.5-5.6 OIS WR lens. It's the first of their lenses to feature weather resistant construction, which is designed to keep out rain, dust, and water splashes when you're shooting out in the environment. In other words, the outdoors. You know, when it's not sunny. We all know that's when the best pictures often happen.
Designed as a companion lens for the weather sealed X-T1, it can be used on any interchangeable Fuji X camera body, like the X-Pro1, X-M1 and X-A1. (The 18-135 features 20 points of weather sealing on the lens barrel.)
Since Alaska is not known for it's exceptionally clear weather, especially in the summertime, I was excited to have the chance to try out a prototype version of this lens. During the past few weeks, I've shot a variety of landscapes and adventure with it on my trusty X-T1, and even rain into some rain and wet conditions, even a brief summer snow storm in the mountains.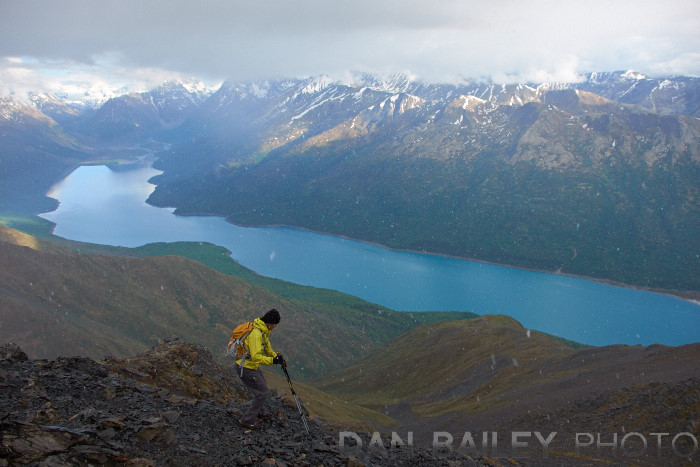 I'm not normally a zoom guy, except on the long end. When it comes to wide angle I love primes like the XF 14mm f/2.8, but when you're shooting in wet weather, there's a distinct advantage to shooting with a zoom lens like this when you're dong outdoor and adventure photography. If it's raining or snowing and you want to change lenses, you risk getting water on the sensor, or on the rear lens element, which is not something you want. Trust me. I did a recent backpacking trip where I had some images ruined by water droplets that I didn't notice while I was shooting.
The Fuji XF 18-135mm lens offers a very usable zoom range, effectively it presents a 27-206mm view, so you've got relatively wide angle all the way through the normal range and out into decent telephoto territory. This means you're covered you for everything from landscapes, to portraits, to adventure, sports and action, without the need to change lenses.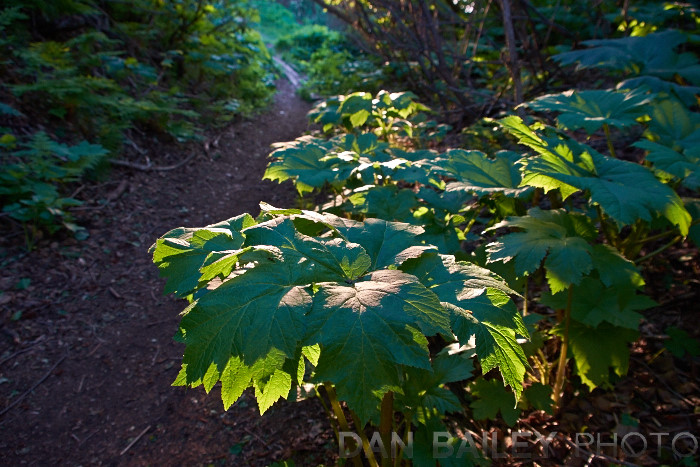 Image Quality
The model I tested was a prototype, so while the lens construction and design were likely final, Fuji may very well have been still tweaking hardware and firmware elements during that time. With this in mind, I can't give a complete and exact review. However, I can give my analysis of how well the lens did during my own real world my tests. The production version of the XF 18-135mm lens may very well exceed what I found in terms of performance and quality.
Edit: Here's my full review with full resolution examples that were shot with a production version of the 18-135.
In regards to quality, I was very impressed, especially in the shorter focal lengths. Although it's not as wide as my much loved XF 14mm, I felt right at home when shooting in the close end. Sharpness and clarity were excellent and I'm extremely happy with the contrast and color of the photos I shot with this lens.
The XF 18-135 is built with 16 elements in 12 groups, and features 4 aspherical elements and 2 ED glass elements. When shooting directly towards the sun with backlit subjects, I saw no pronounced flare or loss in crispness in the photos.
In the image below, I've given you a cropped zoom version to show you just how much detail is preserved with the X-T1 and 18-135mm combination. Those little yellow flowers are exceptionally sharp! At the same time, out of focus details in the background look great. I think it does bokeh better than the 55-200mm.
Autofocus
Focus on the XF 18-135mm was fast, quiet and accurate, and it seemed extremely well paired with the X-T1 body. The lens uses an inner focusing mechanism, a lightweight motor, and on top of that, the barrel is pretty light. All of these elements work together to give it a very quick response. I'd say it's faster than the XF 55-200mm lens, which I use quite a bit on my X-T1. (I keep using that lens as a comparison because I've got quite a bit of experience with it.)
In terms of focus tracking, it does a really good job. Again, when paired with my X-T1, it outperforms the 55-200mm, which is a pretty impressive lens with regards to autofocus speed. I'll continue to do more tests with it on sports and action related subjects.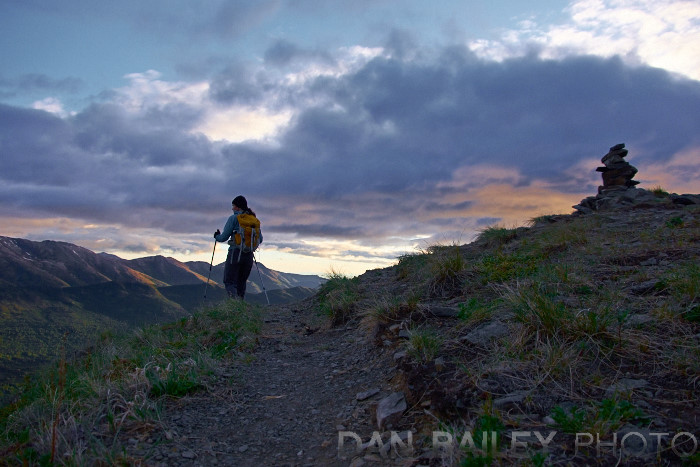 Image Stabilization
One of the things that impresses me most about the Fuji XF lenses is the OIS image stabilization. I've shot the 55-200mm handheld and zoomed all the way out down to around 1/25 sec and gotten sharp photos. Combined with how light the X camera system is, I'm able to drop my shutter speeds with confidence and still know that I'll achieve the sharpness that makes for a usable image.
The XF 18-135 has 5 stops of image stabilization performance that's achieved through the use of high precision gyros, quartz oscillators and algorithms that are programmed into chips that detect movement and blur. Pretty complex stuff. Not sure how it all works, but it does. This kind of performance allows you to shoot sharp photos without a tripod. I shot the photo below with the camera resting on my camera bag. Not exactly a rock-solid camera support.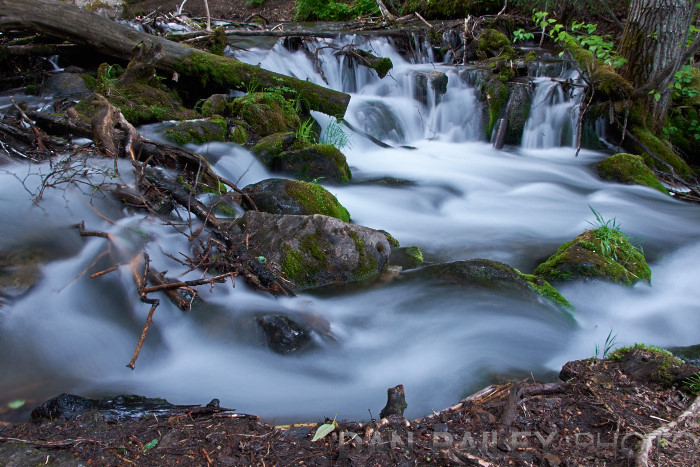 Overall
As someone who's used a number of the Fuji XF lenses, both primes and zooms, I'm very impressed with the new XF 18-135mm lens. Although it's not terribly fast in terms of maximum aperture, its combination of size, OIS and zoom range make it extremely usable in terms of compositional flexibility in a wide variety of shooting situations. Plus, the Fuji X cameras do so well with higher ISO speeds, that I rarely even find the slightly slower aperture to be a problem with lenses like this.
Like almost all of the XF lenses, it has an aperture ring, it comes with a lens hood, and it appears to be made with fairly solid construction. It's no Nikon 80-200 f/2.8, so you can't hammer nails with it, but given the overall lightweight nature of the Fuji gear, that's not a bad thing. To me, it has a very similar feel to the 18-55mm lens, which is exceptionally sharp and pretty solid in terms of feel for a "kit" lens.
The weather sealing is definitely a perk, because as I mentioned above, it's really nice to be able to shift focal lengths when you're shooting under a light rain shower, in a snowstorm or in a dusty environment without having to worry about changing lenses and quite possibly getting dirt or water inside your body. The Fuji X-Trans sensor makes beautiful looking photos and the last thing I need is a bunch of grit and moisture getting in the way of image quality.
I probably would have liked to see a slightly wider zoom. That said, knowing that many long range zooms suffer at one end or the other, perhaps Fuji has found a sweet spot that gives the best compromise in focal lengths and sharpness through the range.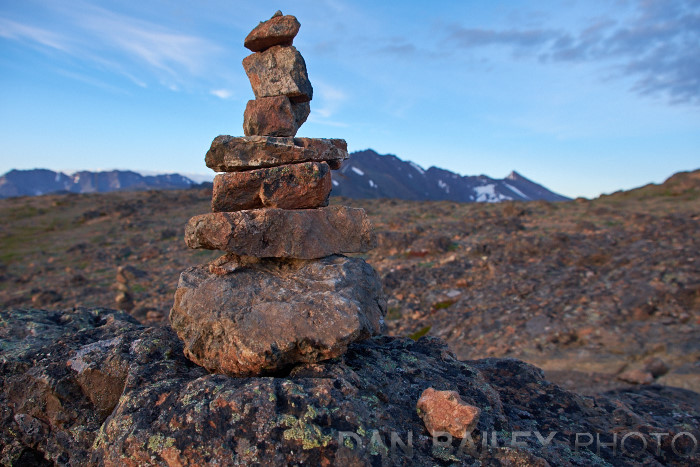 There's no doubt that zooms are convenient, especially for travel and shooting in the backcountry, and the new XF 18-135 f/3.5-5.6 lens could easily be your only lens for a variety of applications. It lets you go relatively light and still gives you a complete range of focal lengths that you'd commonly use in just about every type of shooting.
If you already have a Fuji X lens kit that you like, you may find that having a weather sealed zoom lens could be a valuable and specialized tool for those times when you know you'll be facing the elements. Either way, it's pretty impressive and I'm glad that I got a chance to test this one. It's sized like a kit lens, but as with the other Fuji zooms, it's no kit lens in terms of quality. It delivers great imagery that's good enough for pro work.
Check out my second review of this lens which features high res examples and autofocus test on moving subjects.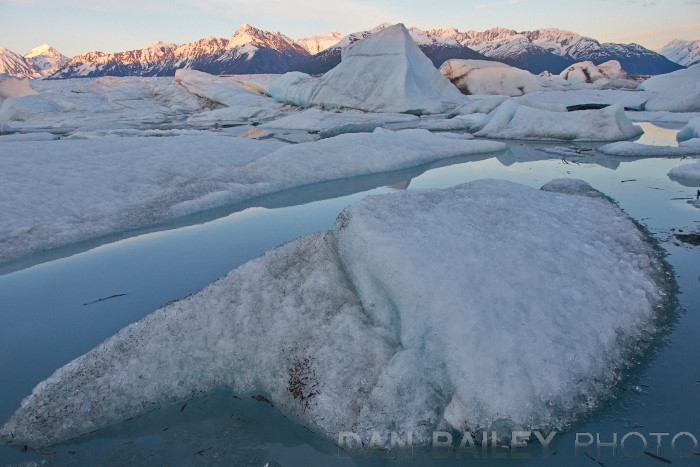 The Fuji XF 18-135mm lens will be available at the end of July, but you can preorder it here. Doing so helps me out and shows your appreciation for the time and effort it takes me to compile these kinds of reviews and bring you this info.
[iframe]<iframe width="120″ scrolling="no" height="240″ frameborder="0″ style="border:none;" border="0″ src="http://mer54715.datafeedfile.com/widget/aff_widget_prdt_generate-2.0.php?aff_num=6746&aff_net=1&widget_num=5617&sid=" marginheight="0″ marginwidth="0″></iframe>[/iframe]