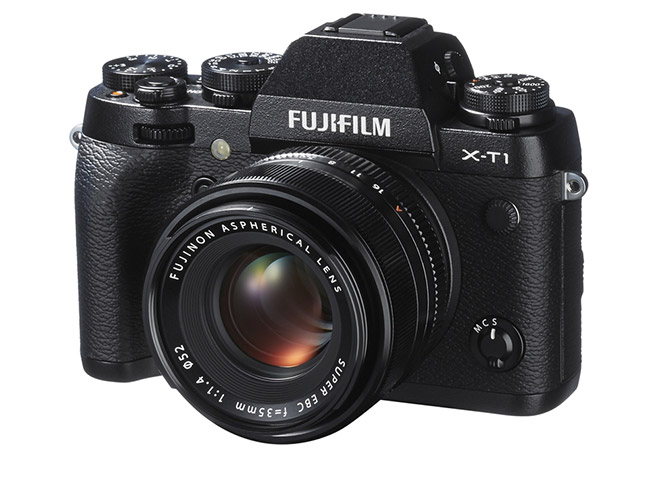 One of the things I really like about Fujifilm is that they develop their cameras and lenses with the Japanese philosophy of "Kaizen", which refers to the concept of continuous improvement. Rather than simply release a new product and make the previous one obsolete, they strive to build cameras that they can keep improving with firmware updates.
Today, Fuji released a major firmware update for some of the cameras in the X-Series. The X-T1 gets the biggest update by far. This update adds some amazing new features, including a high speed electronic shutter that has a maximum speed of 1/32,000 sec. This function was built into the X-T1 Special Graphite Silver Edition, and now it's available to the regular X-T1.
The X-Pro1, X-E2 and X-E1 also see some improvements as well, although not nearly as many as have been given to the X-T1. Consider them early Christmas presents that make your X cameras even better. If you have any of these models, I highly recommend downloading and installing the update. You can find all the appropriate files and instructions on the Fujifilm website.
X-T1 Updates
In all, there are 27 new features for the X-T1 that increase the power of this amazing little camera even more. Here are some of the updates that v.3.0. adds.
Single-button direct AF activation: you no longer have to press a Fn button first.
The new Classic Chrome film simulation: reportedly a tribute to vintage Kodachome film.
Natural Live View Mode: this shows you the scene "as is" in the EVF, regardless of what film sim you're using.
Unlocked AE-L/AF-L buttons
Seamless AF+MF manual focusing
Q-Menu customization
New video frame rates: 50p/25p/24p
Manual shooting in video mode
Additional options for Fn button settings: Flash compensation, shutter type, preview picture effect and more.
Lock Mode: Prevents accidental changes to cameras settings.
3 New White Balance Settings
PC tethered shooting support
X-Pro1 Update
The X-Pro1 v.3.40 update adds the seamless AF+MF focusing function.
X-E2 Updates
The X-E2 v.3.00 update adds the following:
AF+MF focusing
Wi-Fi Camera Remote Control
Classic Chrome film simulation
Interval Timer Shooting for time lapse photography
X-E1 Update
The X-E1 v.2.40 update also adds the AF+MF focusing function.