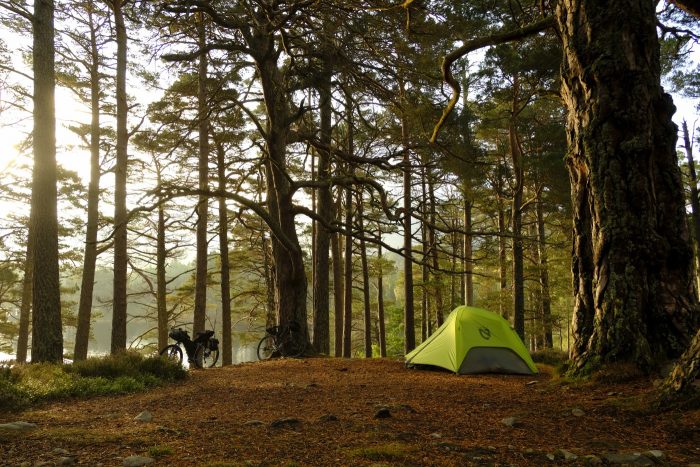 One of my favorite things is riding my bike. It's always been that way, ever since I let go and launched myself forward on our little downhill gravel driveway in Evergreen, Colorado back when I was 4.
That day, the world opened up for me and I've been chasing adventure on two-wheels ever since. I've climbed high passes in the Himalayas of Ladakh, pedaled along the along the sunny shores of the Mediterranean Sea in Morocco, ridden through the endless olive groves of Andalućia and chased vampires in Transylvania.
I've crossed The Alps, traversed frozen trails and rivers on my fat bike, cycled on glaciers and icebergs, toured under the midnight sun, beneath the northern lights and at the edge of the Bering Sea in Alaska. Last year, I bikepacked for a total of five weeks on the Shetland Islands and through the Highlands of Scotland.
Needless to say, I've had at least one camera with me during all of these trips, because all of my bike trips have been memorable photography adventures. I've also had a wide variety of gear that's required for living off of your bike for anywhere from days an weeks at a time.
In a series of three posts, I'll give you a full rundown of the bike touring and bikepacking gear I use- everything from bikes, to cameras to lenses to bags. In this installment, we'll start with bikes and bags, and then move on to camping and outdoor gear and finish with the camera gear I use while bike touring.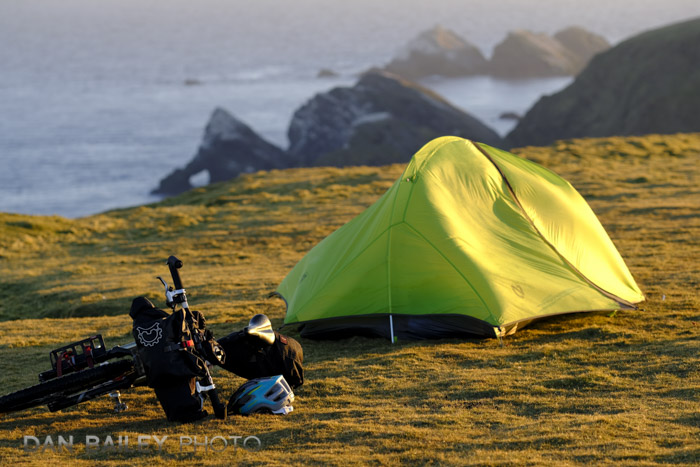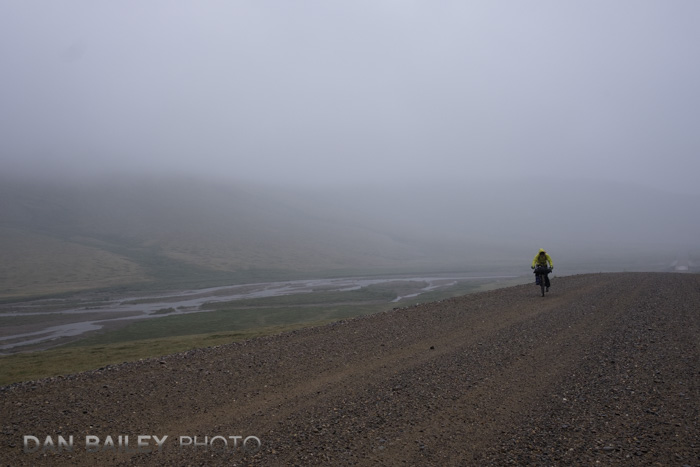 It All Starts With The Bike
I've mostly toured on mountain bikes, largely because they can handle any kind of terrain. Sure, they're a little slower on the pavement than a road bike, but once you head off-road, they'll withstand much more punishment on rough roads and allow you to cover more ground more quickly and with much less effort.
My favorite adventure bike of all time is my Bomb Pop Blue 2015 Salsa Fargo. Designed for off-road touring and bikepacking, the Fargo is the ultimate do-anything bike. It's a two-wheel jack-of-all trades for long days on the gravel and not-too-technical dirt, all well as grocery getting and commuting.
With a durable steel frame, rigid fork, mountain geometry, 29″ wheels, knobby tires, lots of attachment points for racks and stuff and it's unique flared "Woodchipper" handlebars that offer a variety of hand placements, the Fargo will go just about anywhere with a huge degree of fun-ness. Add in my classic brown leather Brooks B17 saddle, and it becomes a long haul comfort machine.
It's fine on pavement too. I know lots of people who put slicks on their Fargo for city riding. When I tour, I put low rolling resistance tires that offer enough grip for dirt and gravel, but don't slow me down too much on the pavement. And because I'm a bike geek at heart, I put carbon wheels on it last fall, which make it lighter and more responsive.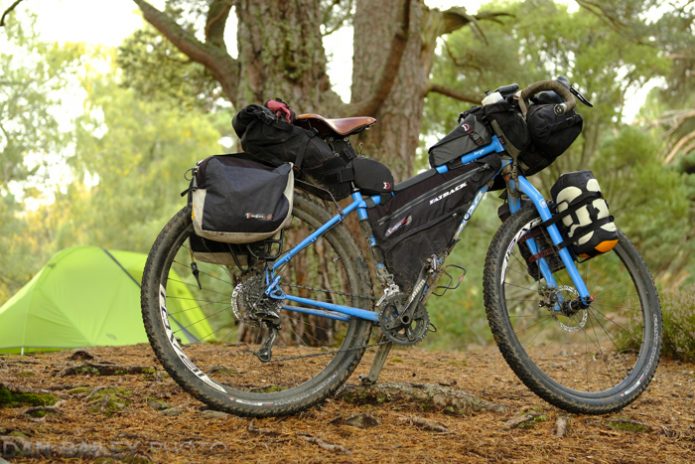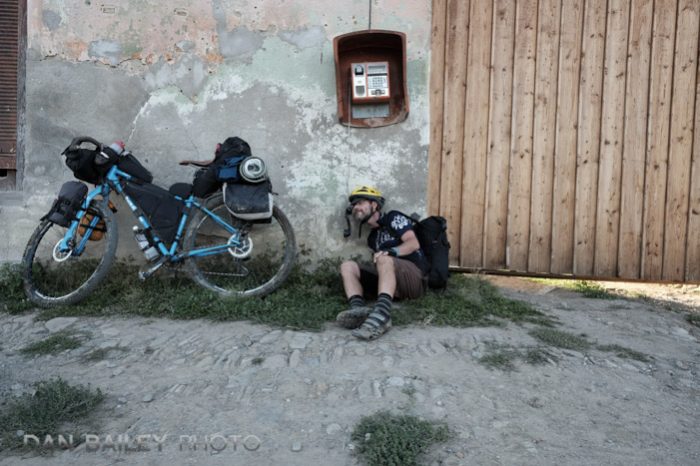 Winter Fat Bike
In the winter, I ride a Carbon Fatback Corvus, which is designed by Greg Matys, owner of Fatback Bikes and Speedway Cycles here in Anchorage. A lifelong Alaskan, Greg was one of the first people to build a true winter fat bike. I'm currently running it with 45NRTH Dillinger 4 studded fat bike tires.
I've been riding Fatback snow bikes for about eight years and have done everything on them, from long cold days, short wintery singletrack outings, 100-mile ultra winter endurance races and multi-day winter tours.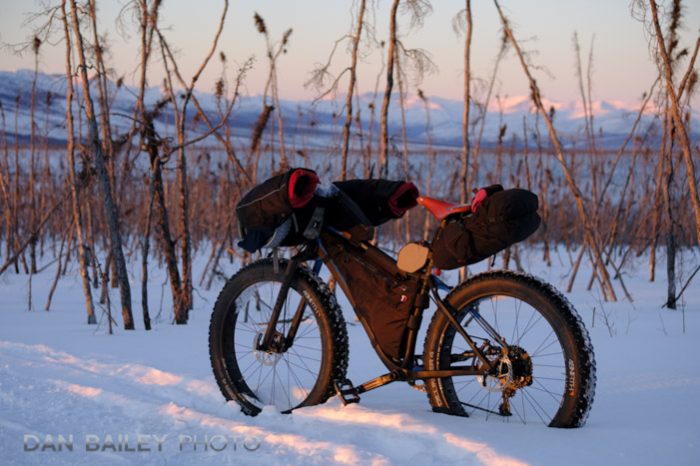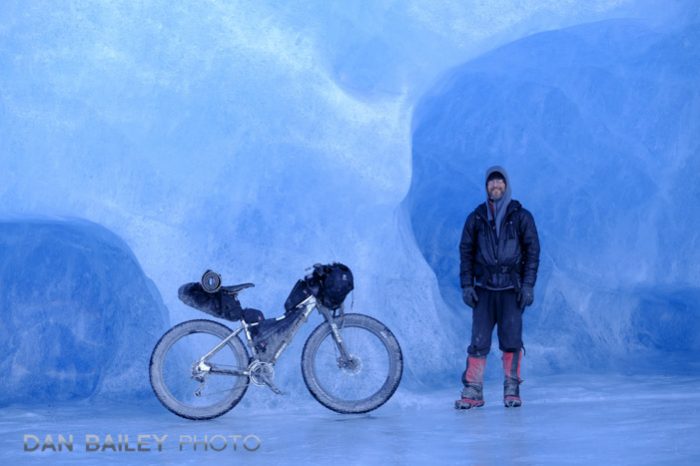 Revelate Designs Bike Bags
I've toured with a variety of setups- trailers, racks, panniers, backpacks, but nothing compares to Revelate Designs bikepacking bags.
Made by innovator and often-copied genius Eric Parsons, who is a former civil engineer and one of the most adventurous souls I've ever known, Revelate bags offer the ultimate solution for carrying stuff on your bike in all conditions, on any kind of terrain.
A rack and panniers will work fine on the road but if you start bashing on washboards or rocky, bumpy trails and jeep tracks, your rack bolts will sheer off in no time. I know, because I've had to loan more than one person handfulls of zip ties so they could try and jury rig their rack back on. At the very least, your bags will just bounce way to much for any kind of comfortable ride.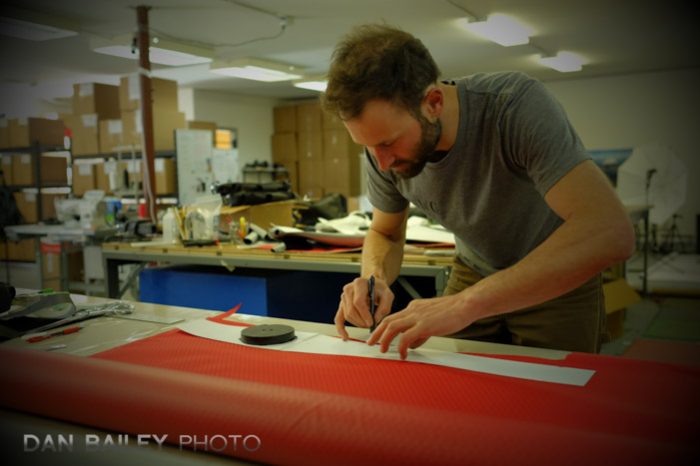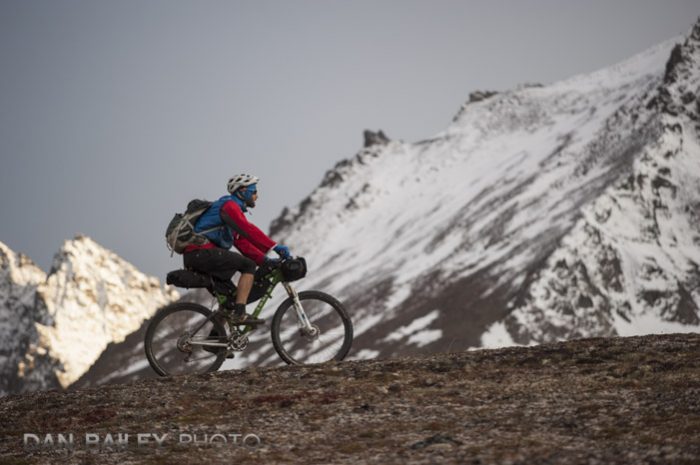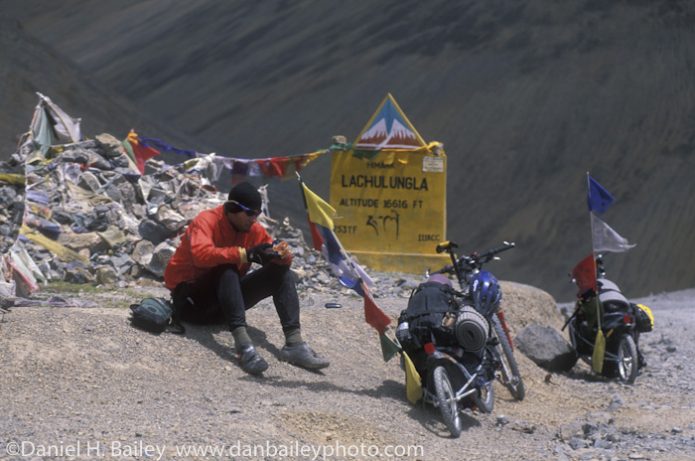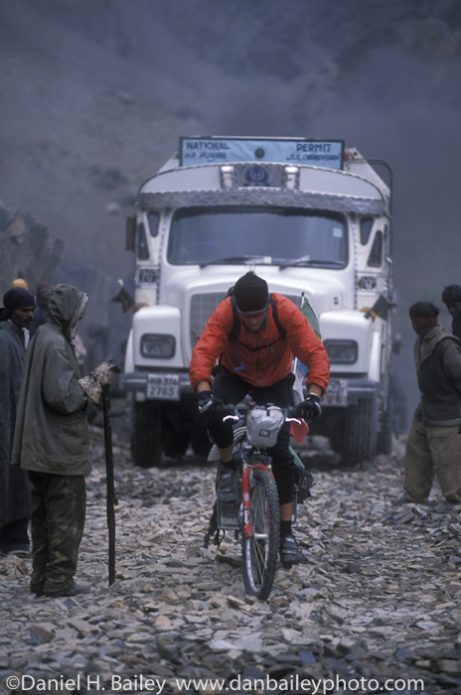 After our 2001 India mountain bike trip, where we pulled trailers up the highest road passes on the planet, Eric swore off trailers and set about designing a better system for carrying gear on mountain bikes.
In addition to them being heavy, Eric had broken his trailer and had to find some guy in the village of Keylong on the Manali to Leh road to weld the bars back together. The weld didn't last long, so he ended up hose-clamping a carabiner across the break.
Anyway, his solution revolves around a system of bags that fit strategically and securely inside the main frame triangle, behind the seat, on the handlebars and along the top tube.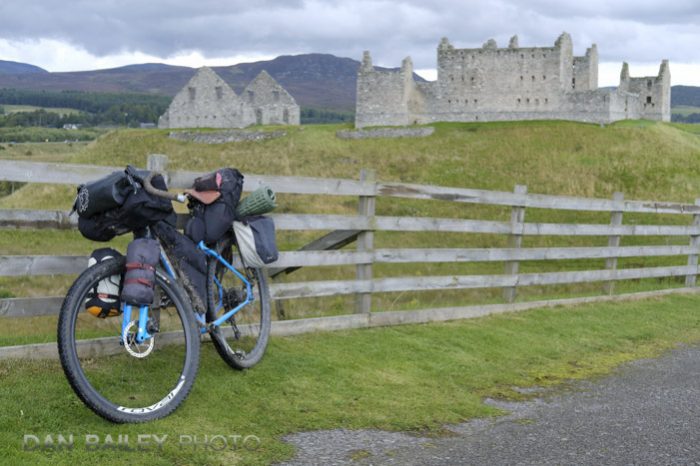 Revelate Designs gear is simply the best bikepacking gear available, which is why just about everyone else has copied them, or else they private label his stuff. Of all the bike bag companies that have sprung up in the past few years, almost all of them are based on Eric's ideas.
However, being a mad scientist engineer who's harder on his gear than anybody I know, Eric thinks of all those little details which make the gear function extremely well in a variety of situations.
Last year in Scotland, we rode with some guys one morning who had some other brand of bike bags, and their bags were swinging back and forth in the wind. Ours weren't, because they had those extra little straps that Eric had sewn on his.
Eric's ideas and gear have revolutionized the entire bike industry and popularized the term "bikepacking." Back in the day, we just called it "mountain bike touring."
My Current Revelate Designs Setup
Here's what I use on my Fargo for 3 season touring and also on my Fatbike for winter touring:
This is the workhorse foundation of the entire Revelate kit and it was Eric's first bag he ever designed. Even for around town riding when I may not have any other bags on, the frame bag is almost always on the Fargo, or on the Corvus in the wintertime.
Sized to fit a wide array of bikes of all kinds, from road to mountain, the Ranger Frame Bag fits snugly inside the triangle and offers bomber zipper access to your gear. On long tours, this is where I carry my stove, fuel, food, tools and maybe a thin layer. For short tours or long day rides, I throw a water bottle, food and extra layers in there.
Eric has some different frame bags that cover a variety of uses. The Tangle is a half size frame bag that is an ideal solution that fits above your downtube water bottle cage.
Eric has a number of behind-the-seat bag designs, and the one I've been using for years is the Viscacha. It's a classic, simple, highly functional seat bag that attaches so securely, you can stick it on your mountain bike and go ride technical trails with it.
I usually carry my clothes and jackets inside my seat bag. I've also hauled extra cameras bodies, spare lenses and even my little tent in there. I usually attach the little Spocket Pouch on the top of my Viscacha, which keeps little tiny things very accessible, like my Brooks rain cover, a multi-tool or Spot Tracker- that's how it the Spoket got its name. FYI, the Spoket was designed by Eric's lead sewer Dustin Eroh, who recently rode to a 2nd place finish in the 750-mile Arizona Trail Race.
If you have a smaller bike, the Viscacha might rub on the tire, so you'd want the slightly smaller Pika bag. For a total waterproof solution, Eric has the Terrapin System, which uses a holster-like mount and welded seam dry bag.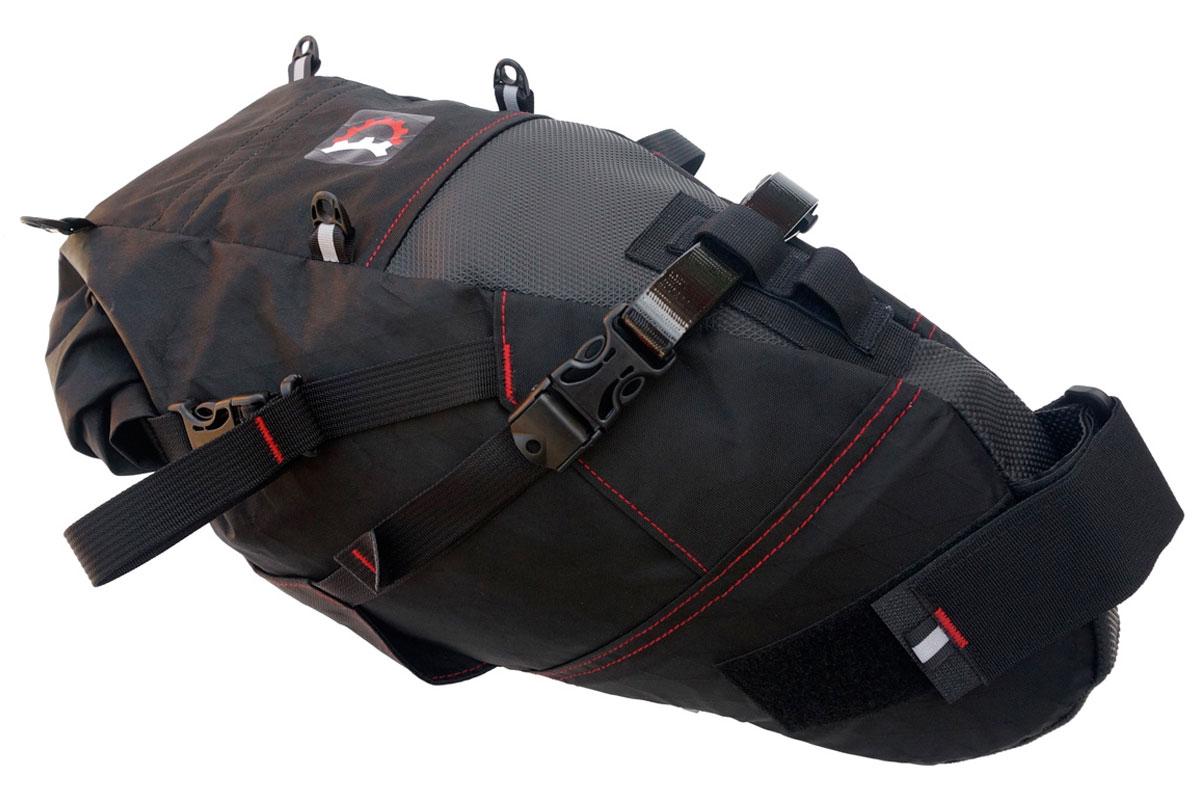 The Revelate Designs Sweetroll is a waterproof handlebar bag that uses a double dry-bag style closure; one on each end. It fits on most handlebars, even on road-style drop bars, and it's a great place to hold your clothing, sleeping bag and other stuff you don't want to get wet. I've occasionally used it for spare camera bodies and lenses as well.
On the front of my Sweetroll, I usually run either the Yakataga Dry Pocket or the Egress Pocket. This gives me waterproof storage for things I want more accessible, like guidebooks, maps, sketchbook, a small camera, windbreaker, iPod, iPad Mini, etc…
In the wintertime, I use the Harness, which allows me to carry a large winter sleeping bag on the handlebars.
Cockpit Bags
Eric's cockpit bags are where you keep your essentials, like snacks, windbreaker, water bottles, tools, and even small camera and lenses. I use the ever-useful Gastank, which I fill with stuff like bars, candy, fudge and 5-hour energy drinks, which are about the same size as those tiny single sample whisky bottles.
I usually run with two Mountain Feedbags up front, which fit on either side of your stem behind the handlebars. This lets me keep a pair of water bottles handy, or one water bottle and one can of bear spray for when I ride in Alaska.
A Feedbag will also hold a spare camera lens, a tripod head, a beer, about two pounds of loose M&Ms, a jacket or spare clothing layer, a handful of Clif bars, and the little mesh pockets on the side hold any other small item you want at your fingertips – GU packs, sunglasses, chain lube, lip stuff, candy bars and empty wrappers from all those bars you're carrying.
I also run a Jerrycan, which sits at the back of the frame, under the seat. It usually hold a little bottle of Stan's tire sealant and a couple of bike tools.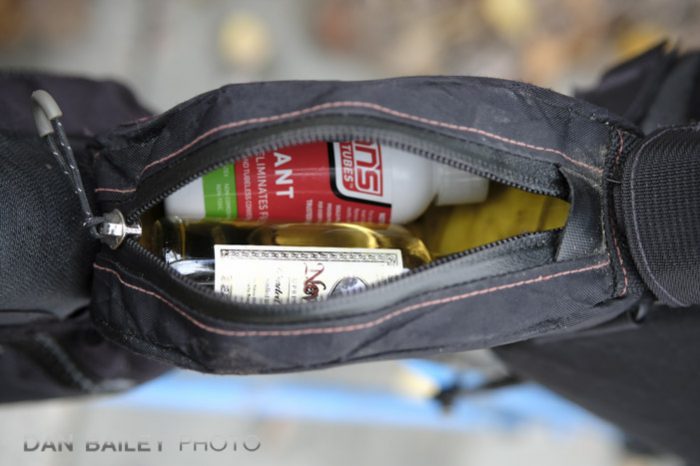 For most longer tours, I use a set of prototype Nano Panniers on my Fargo. They're super light, have a narrow profile and offer that extra bit of space for carrying dense or bulky items that won't fit inside the frame bag; things like a pair of running shoes, puffy jacket, bigger food items.
Since they're so small, they don't get in the way when you're riding off-road, and since the attach to your rack with straps instead of clips, like most panniers, any excess movement or bouncing will stress the fabric and not the rack/bolts.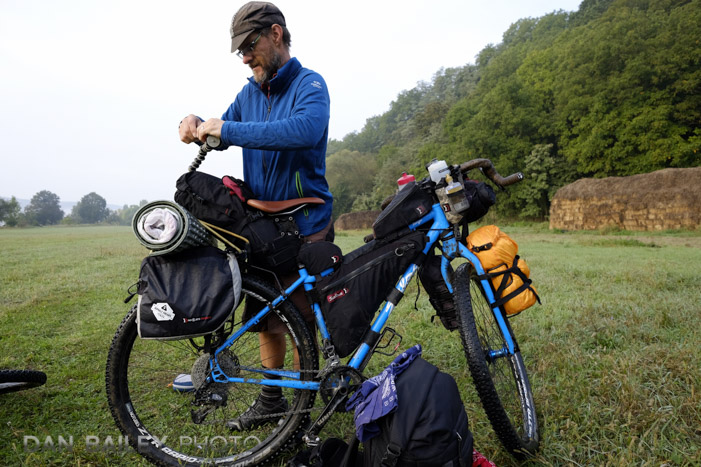 Racks and Cages
I use a couple of different rack options. The Salsa Alternator Rack always lives on the back of my Fargo, because you never know what you might end up needing to carry, even when you're not touring. It makes grocery gitting that much easier. Sure, it adds some weight, but the cargo factor adds great versatility to the bike.
I also use Salsa Anything Cages. They have two kinds- the plastic Anything Cage, which works really well on the Salsa or Surly forks and other 3-bolt mount forks, and the standard metal Anything Cage, which fit either on the fork or on over & under downtime mounts that are found on the Fargo and on other Salsa and Surly bikes.
My regular fork setup involves carrying the sleeping bag on one side and sleeping pad on the other. Both are stored in dry bags and secured with either the Salsa Anything Straps that come with the cages, or Eric's Revelate Washboard Straps.
The underneath-the-frame cage is nice for carrying extra fuel and water. It gets pretty dirty under there, so if you're putting a water bottle down there, you might consider
Ok, that's the gear part. In the next installment, I'll cover some of the camping essentials I use while bike touring, and then I'll finish with the photography stuff.