Today Fujifilm introduced a number of new products. Included in this big announcement are two new cameras, the GFX 100S Medium Format Camera, the long awaited X-E4, and three new lenses: the updated, and now weather-sealed XF 27mm f/2.8 WR, the XF 70-300 f/4-5.6 OIS WR and the GF 80mm f/1.7.
In this post, I'll highlight the three new X Series items. If you're curious about the new GFX 100S, then head on over to Bryan Minear's blog. He's got a good, and very thorough write-up about about it.
The Long Awaited Fujifilm X-E4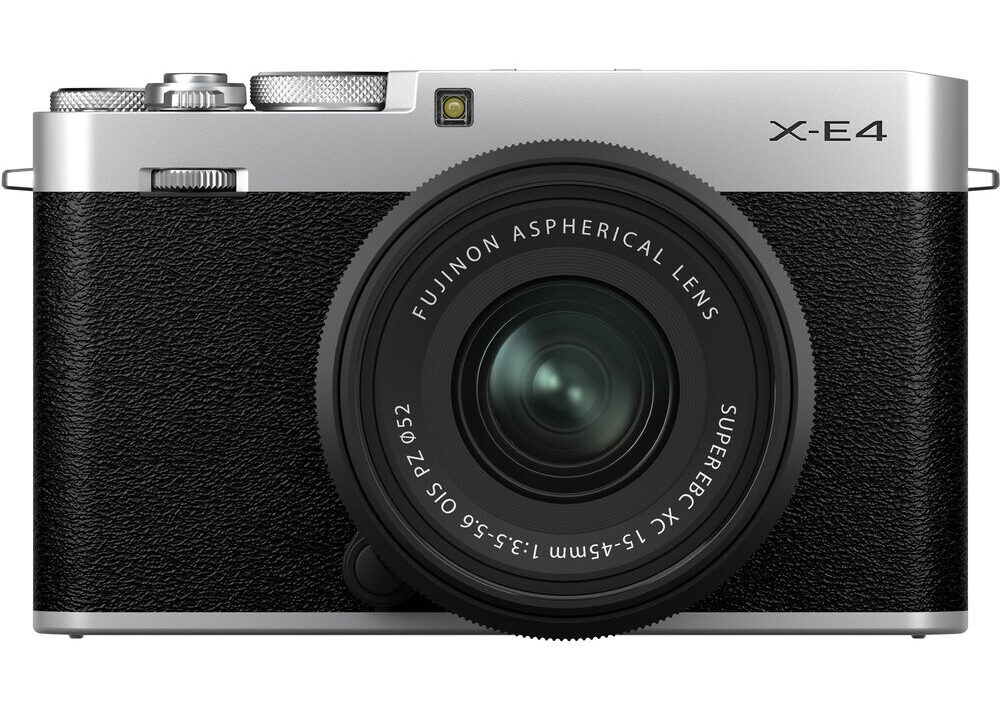 The long awaited update to the venerable and classy X-E series has arrived. The new Fujifilm X-E4 catches this small and stylish X Series rangefinder up with the rest of the series, giving it the same basic specs as the top-of-the-line X-T4.
With a new sensor, faster processor, three-inch tilting LCD screen, rear AF/selector joystick, 4K video shooting, the ultra-fast electronic shutter, and two new film simulations, the X-E4 brings full performance in a small and affordable body.
Essentially, the X-E3 now has the same BSI CMOS 4 X-TRANS sensor, X-PROCESSOR 4 image processor, faster 425-point AF performance as all of the other high-end models (X-T4, X-Pro 3, X100V and X-T3), and it gets the two new CLASSIC NEG and ETERNA BLEACH BYPASS film sims, which the X-T3 does not have…yet.
In addition, since it has the fast electronic shutter, this means the X-E3 now has ultra high frame rate shooting of up to 30fps, and the highly useful PRE-SHOT ES feature.
This is an awesome update to a popular and capable series, and the X-E4 should appeal to a wide range of shooters and videographers/filmmakers who can now push their creativity with a host of new features and performance upgrades.
You can preorder the X-E4 here, or see more info at Fujifilm-X.com.
XF 27mm f/2.8 R WR Pancake Lens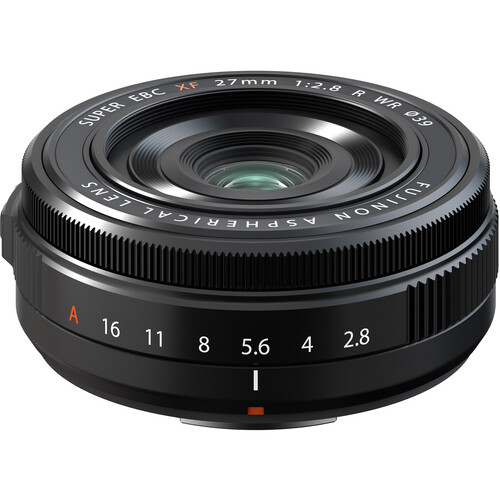 The tiny little XF 27mm f/2.8 has always been an incredible lens. It's easily one of the real sleepers in the series. Aside from being itty bitty, it's always had very fast autofocus and incredibly sharp glass. The only things that were missing were weather sealing and an aperture ring. (I've got dust underneath my front elements.)
Voila… problems fixed!
With this updated version, not only does the XF 27mm f/2.8 WR lens get an f-stop ring and weather resistance, it now costs $100 less than the older version!
I've been using the XF 27mm lens for years, and I've always found it to be a wonderful little companion. It's size and weight, or lack thereof, make it ideal for travel or anytime you want to go light and fast, and with its "slightly wider than normal" focal length, it's a great all around lens for shooting everything from streets scenes, to landscapes, people and environmental portraits.
For years, the 27mm was my favorite go-to lens for shooting aerials, and I still pull it out from time to time when I want to go minimal. Seriously, put this thing on the front of any X Series camera and you almost have the equivalent of an X100-sized, pocket-sized shooting machine.
Also, the new aperture ring makes it much easier to navigate your exposure modes. With no ring, there are different things you need to do in order to set up your exposure modes, and they're not always apparent. Even I have to look them up, because I always forget… and I'm the guy who wrote that Fuji book!
So yea, this new update turns the 27 into an even more awesome lens. You can preorder this lens here, or read more about it at Fujifilm-X.com.
70-300mm f/4-5.6 R LM OIS WR Lens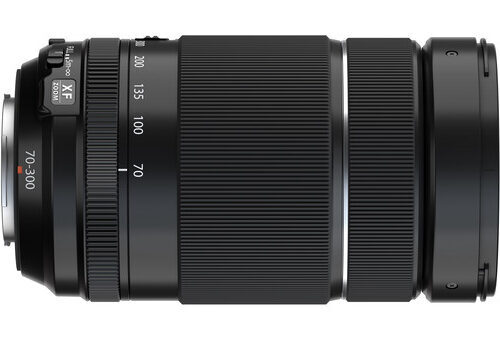 Fuji's brand new 70-300 f/4-5.6 LM OIS WR lens looks like something that a lot of people are going to like. With a zoom range that gets you out into very long telephoto range, (107-457mm equivalent to 35mm) in a reasonably small affordable package.
At only $799, it's WAY less than the 100-400, and of course, WAY smaller and lighter. In size and weight, it's very much like the 55-200; a tiny bit bigger, but with much more versatility.
For one thing, this one is weather sealed and it has the much faster Linear Motor autofocus drive. And, it's compatible with Fuji's 1.4X and 2X Teleconverters, which extend the zoom range even more. Imagine shooting very long range wildlife shots that fill the frame, stacking distant ridges or capturing amazing images of a huge moon rising over the landscape.
It also has Fuji's incredibly capable OIS 5.5-stop image stabilization system, which lets you shoot handled down to ridiculously low shutter speeds.
You can do so much with a telephoto lens. They really allow for that whole "abbreviating your subject" style that I like to use, and they're so useful for creating very compelling landscapes images.
I think that Fujifilm's got a real winner with this one. I see it becoming a very popular lens with a wide range of shooters.
You can preorder the 70-300 here or read more about it at Fujifilm-X.com.
All three of these items will start shipping on or around March 25, although it's likely that preorders will get out the door even sooner. So start saving your pennies.