Lets face it, flash is quickly becoming a necessity in todays world. Whereas many photographers shied away from flash photography in the past, (including me) these days if you want to remain competitive, or just expand your creativity, you need to learn how to use these things.
Fortunately, with awesome resources like David Hobby's Strobist website and Joe McNally's own blog, his excellent book "The Hot Shoe Diaries", and of course, their Flash Bush Tour which rolled through 29 cities this past Spring, the prospect of using flash has become much less scary for many photographers.
Since Nikon has discontinued the SB-800 Speedlight, that leaves two new choices in their current flash lineup: the SB-700 and the SB-910. Both are excellent units, and they each have their own strengths, so deciding which one to buy may prove a little challenging to some photographers. Let's quickly review each one.
The SB-910 Has Been Updated to the SB-5000
Editor's Note: The Nikon SB-5000 has replaced the 900 Series flashes. It's the new top of the line Speedlight in the Nikon lighting system.
It has many of the functionalities of the SB-910, with the added benefit of a built-in wireless communication system. This allows for wireless off-camera flash, without needing a separate trigger like a PockerWizard or Cactus setup. In this mode, you can control up to 6 groups of flash at a distance of up to 98 feet. (Why couldn't they just make it 100?)
Please note, however, the new wireless radio functions on the SB-5000 only work with the D5 and D500, when using the WR-A10 Wireless Remote Adaptor. With other Nikon DSLR cameras, you can still use the standard optical wireless flash functions, just like always.
As a Master Flash Commander, you can control up to 3 Groups and 4 Channels, using either the SB-5000 as a commander, another Nikon Speedlight or the SU-800 Wireless Speedlight Commander. You can even control the flash from a computer for shooting in the studio.
Current street price on the SB-5000 is about $595. Ouch. Add tax and/or shipping, and you're well over six bills for a flash.
However, the SB-5000 is an awesome flash. For one thing, it zooms to 200mm. If it were a guitar amp, it would go to 11. That alone gives you some amazing creative options for shining strong, eye catching directional light on your subject, especially if you're using it as an off camera, remote flash.
It also has a new cooling system which lets you fire up to 100 consecutive shots without the flash overheating. This was a big problem on the original SB-900 units, and in fact, many flashes will overheat with a large number of consecutive fires.
The SB-5000 also lest you select one of three illumination patterns for the flash: Standard, Center weighted and Even. This allows you to direct and fine tune your lighting quality depending on your subject.
It also comes with a brand new color gel system that automatically detects and tells the camera which gel you're using and what while balance to set. And for anyone who's ever used the SB-800, there's no more navigating inside the menus to select "Master" or "Remote," you simply flip a switch and select wither the unit is a master or a slave. Brilliant.
Also, those flimsy little colored gels that are such a pain in the butt to handle (ever dropped them outside in the dark or lose them in your camera bag?) have been replaced by the same hard plastic filters that the SB-700 uses. Big win there.
There's plenty more to be said about the SB-5000, but what you really want to know is it worth $595? If you're an experienced flash user, or someone who is serious about learning how to use flash, then yes, it's worth it. It's a tool, just like your Gitzo tripod or your expensive lenses.
When you consider that the average fast fixed lens costs around $400-500, with zooms being two to three times that, then again, yes. It's worth it.  I've made heavy use of my SB-900, and it rocks. The SB-5000 gives you even more performance and it still plays nice with other flashes.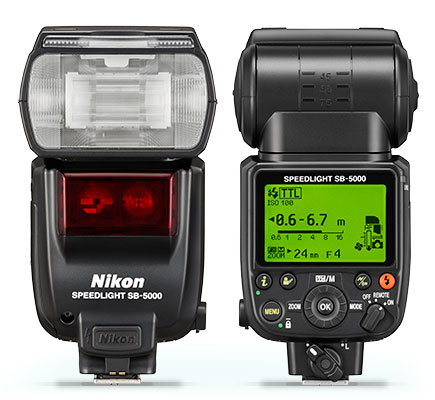 The SB-700
However, if you're on a budget or if you are new to flash photography and have only begun experimenting with Nikon's Creative Lighting System and off camera flash, then the SB-700 might be the way to go.  It's smaller, more compact, and certainly more affordable. 
At $329, it costs less than the SB-800 did and in many ways, it's a better flash than the 800. Essentially the little brother to the SB-900, the 700 contains many of the same features as the 900, including the thermal cutoff control that prevents the flash from overheating and the fast, 2.5 second recycle time. (3 sec with alkaline batteries.)
Where it lacks is that it only zooms to 120mm, although that's not bad when you consider that the SB-800 could only zoom to 105mm. It's a little less powerful than the 800 was, but for most uses, you probably won't notice much of a difference.
The SB-700 can only control up to 2 groups of remote flashes, while the 900 will control 3 groups. However, if  you've got enough flashes to control 3 groups, then you're probably not too worried about the extra 130 bucks. Also, like the SB-600, the SB-700 lacks a PC-sync port.
That said, with wireless remote capabilities of Nikon's Creative Lighting System, this probably won't be an issue for many photographers. That said, the SB-700 actually has a couple of plusses over the SB-910.
Instead of using flimsy colored gels that you insert into the plastic holder, and which are really hard to deal with when you're outside in the cold/rain/snow/wind/dark, the 700 comes with two colored filters than snap right on the head of the flash, one for tungsten, one for fluorescent. (I can just imagine the Nikon design team coming up with that idea right after the 900 was released.)
Finally, the SB-700 reportedly runs a little cooler than the SB-910 when it's used as a main, on camera flash. So, if you're anticipate using the unit on your hotshoe most of the time, then save yourself some money, get the SB-700 and fire away.
If you're interested in learning and becoming more proficient with Nikon flash, I'd strongly consider checking out The Hot Shoe Diaries. It's a great book and… well, you can read my review here. Also, check out my 83-page eBook, Going Fast With Light. It covers effective off-camera flash techniques and lighting gear that won't slow you down.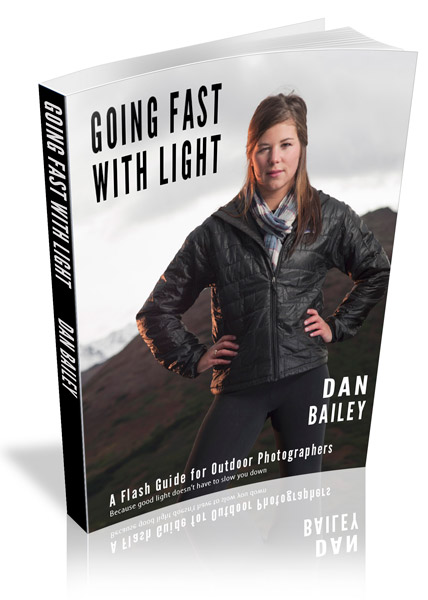 Support this site: If you're in the market for new gear, please consider visiting and purchasing gear through these links. This help cover the costs, effort and time that it takes to run this site and produce these reviews and articles. As always, thanks for reading! [iframe]<iframe width="120″ scrolling="no" height="240″ frameborder="0″ style="border:none;" border="0″ src="http://mer54715.datafeedfile.com/widget/aff_widget_prdt_generate-2.0.php?aff_num=6746&aff_net=1&widget_num=4766&sid=" marginheight="0″ marginwidth="0″></iframe><iframe width="120″ scrolling="no" height="240″ frameborder="0″ style="border:none;" border="0″ src="http://mer54715.datafeedfile.com/widget/aff_widget_prdt_generate-2.0.php?aff_num=6746&aff_net=1&widget_num=4767&sid=" marginheight="0″ marginwidth="0″></iframe>[/iframe] [iframe]<iframe style="width:120px;height:240px;" marginwidth="0″ marginheight="0″ scrolling="no" frameborder="0″ src="//ws-na.amazon-adsystem.com/widgets/q?ServiceVersion=20070822&OneJS=1&Operation=GetAdHtml&MarketPlace=US&source=ss&ref=ss_til&ad_type=product_link&tracking_id=danhbaisadvph-20&marketplace=amazon&region=US&placement=B0050YG3CU&asins=B0050YG3CU&linkId=RTHEHJMMCVUNWQSZ&show_border=true&link_opens_in_new_window=true"> </iframe><iframe style="width:120px;height:240px;" marginwidth="0″ marginheight="0″ scrolling="no" frameborder="0″ src="//ws-na.amazon-adsystem.com/widgets/q?ServiceVersion=20070822&OneJS=1&Operation=GetAdHtml&MarketPlace=US&source=ss&ref=ss_til&ad_type=product_link&tracking_id=danhbaisadvph-20&marketplace=amazon&region=US&placement=B0042X9L6A&asins=B0042X9L6A&linkId=EWSJ7LJHGTCJTDED&show_border=true&link_opens_in_new_window=true"> </iframe>[/iframe]