Just a brief entry to recount the week's adventures and share a few fun images. First, three days mountain biking in the areas around Steamboat Springs, Colorado. Biking around Steamboat usually involves riding through lots of thick and very picturesqe aspen groves. Note to self: Go back in the fall. Another note to self: Make sure you follow the correct trail so that you don't end up getting lost on crisscrossing game trails deep in the forest and have to bushwhack through the woods in order to find your way back again…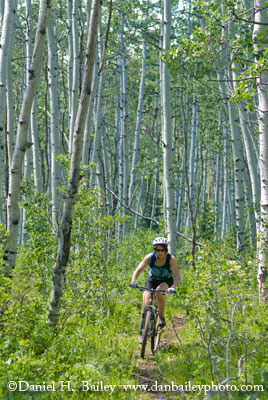 Since Northern Colorado is a big ranching area, it can also mean having to wait while some cowboys herd a couple hundred head of cattle down through the forest and across the forest road that you're trying to ride on.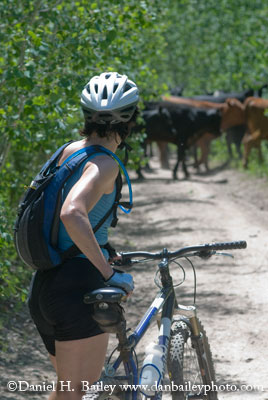 Then I enjoyed two days of lightweight backpacking through beautiful mountain terrain of the Rawah Wilderness area, which lie about 50 miles west of Fort Collins. The weather was great, the wildflowers were out in full bloom and the mosquitos were relentless; just like early summer backpacking is supposed to be.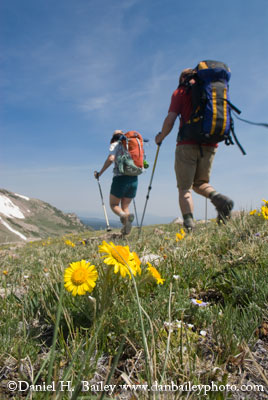 As soon as I got back from that trip, I made a quick diversion to go white water rafting with my good friend and raft guide Christy Gigliotti, who had one extra space in her boat. What a great way to begin a 100-degree day and end a week of fun in the mountains of Colorado.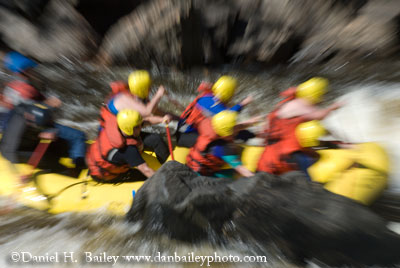 Now I'm off on my next adventure: two weeks of alpine rock climbing on the Pika Glacier in Alaska with my long time adventure buddy Eric Parsons. We'll fly in and get dropped off right on the glacier, and then enjoy days and days of climbing thousand foot plus foot granite peaks in 24-hour daylight.
Be sure and come back in a couple of weeks to see photos from that trip!
Follow @Danbaileyphoto