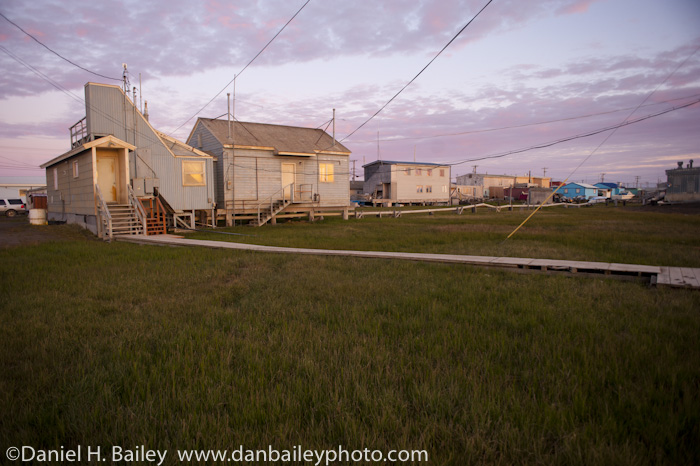 Here's something that I learned recently during a recent trip to the far north. Ok, so I didn't just learn this rule, I learned it a long time ago, just like you did. It's just that in the course of being a photographer, I keep relearning it over and over again. You probably do too:
Magic Hour Rules.
Plain and simple. It makes everything look better. Take Barrow, Alaska. A really cool place indeed, (no pun intended) but not always the most photogenic location in the middle of the day. Being right on the coast of the Arctic Ocean, they get lots of fog and overcast skies. Photos of Barrow in the summertime at noon, 3:00 PM, 6:00 PM, or even 8:00 PM just don't always look very appealing.
However, wait until midnight, when the light really starts to get good and it's a whole different story. Barrow comes alive with color and brilliance that's seldom seen at any other time. It makes you understand why people might have settled here back in the day. Despite being an extremely harsh environment, it still has the same type of beauty that other, warmer places have too.
Of course, if you go to Barrow in the wintertime, remember, that you might have to wait awhile for Magic Hour. Along with the sun, it's gone for three months at a time. It comes back, though, and when it does, just imagine what it the place looks like for those brief moments when the low sun illuminates all the snow and ice that covers everything in sight.