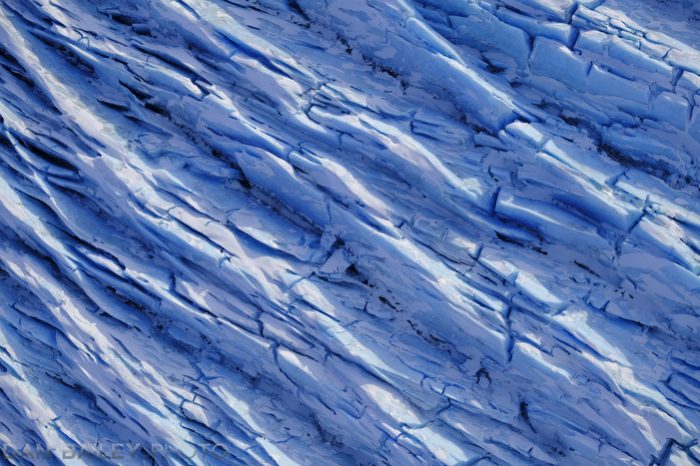 If you pay attention, you'll find a multitude of patterns in nature. They exist on all levels, from intricate details that are only seen very close, to giant patterns that can only be seen when you pull your vantage point way back.
These kinds of large patterns are often best viewed from an aerial perspective, looking straight down on the subject from high above. This is one of the most intriguing aspects of aerial photography, and it often reveals very unique landscapes that are not visible to eyes on the ground.
One of my favorite aerial subjects are the dramatic cracks and ridges found on the surface of glaciers. With my little yellow Cessna, I often like to photograph some of these massive ice sheets here in Alaska.
The closest glacier to my house is the Knik Glacier, which is over 25 miles long and up to 5 miles wide in spots. That's twice the size of Manhattan, and completely devoid of people. And, instead of skyscrapers, it's filled with towering, jumbled ice blocks that break up as the entire sheet is slowly, but constantly pushed downhill over the course of many decades.
I love flying over and capturing the natural patterns in the ice. I like to shoot using different film simulations, especially black and white, which gives me a variety of color and tonal palettes, and I'll often using diagonal framing to increase the dynamic quality of my compositions.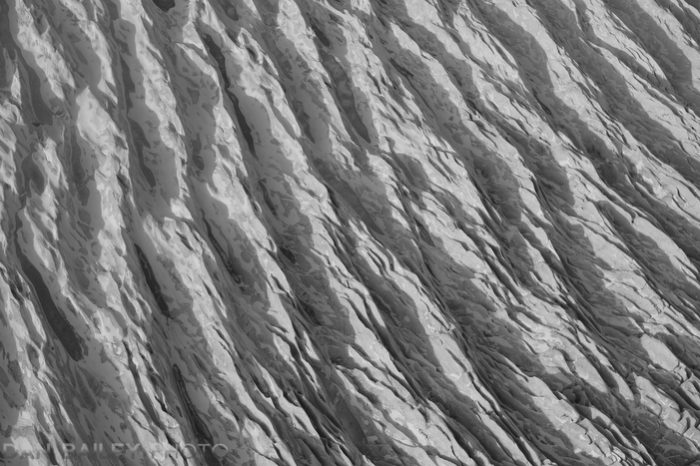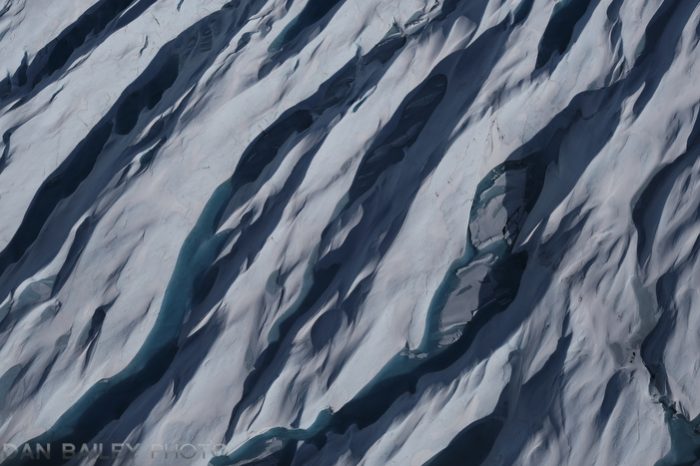 With this kind of subject matter, you'd almost think it's a no brainer to get great images, but it can be quite difficult to line up shots while looking straight down as I'm flying over the ice.
Add in factors like wind, maintaining a steady airspeed and altitude, slightly banking the plane slightly to make it easier to shoot straight down out of the open window and watching for other airplanes, and this becomes a very challenging activity.However, as with most things that are difficult in life, the payoff is worth the effort.
Here are a few of my recent straight-down glacierscapes. What kind of pattens do you have in your world?
Even if you don't have a bush plane or a drone, there's an endless world of interesting patterns to photograph out there; you just might have to put your nose close to the ground to see them. Or stand on top of something very tall.