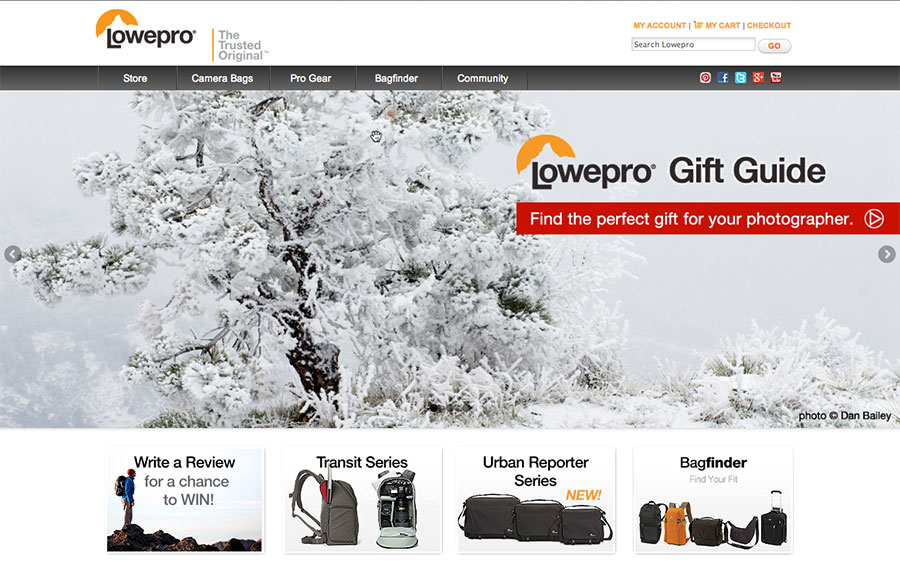 Big thanks to Lowepro for running one of my winter photos on the front page of their website for the 2013 holiday season. As a longtime pro who's been using their bags for nearly my entire career, it's an honor to work with them and have my imagery featured so prominently.
As a Lowepro professional, I'm able to offer special exclusive discounts to my readers. Click through to the Lowepro site, use discount code LP20 in your shopping cart and save 20% on your order. (US customers only.)
I shot this hoar frost tree photo a few years ago at Horsetooth Reservoir in Fort Collins, Colorado with my trusty Nikon 80-200mm f/2.8D lens, handheld 180/sec @ f/10. I love using the telephoto for landscapes, because it helps isolate the subject against a looming, soft background.
These days, my favorite landscape tele is the Nikon AF-S 70-200mm f/4G ED VR. Not only is it much lighter, it costs half as much as the heavier f/2.8 version, and the VR lets me handhold shots considerably slower than I ever could with my older non-VR tele. (Read my full review of this lens here.)
Whether you've got rain, ice, sleet, snow sand or sunshine, I hope you're enjoying December so far. Let it snow, let it snow, let it snow!