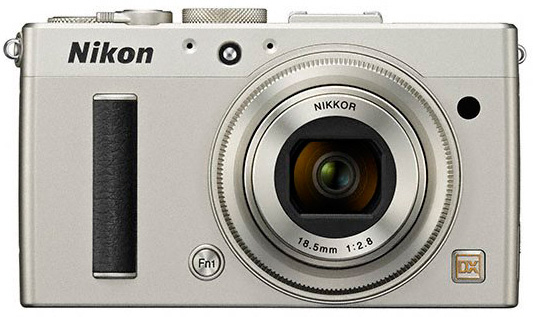 When I was a grade school kid, I hated having to carry things. My need to run around with unfettered freedom conflicted strongly with the mundane need of having to transport certain items home from school. Homework, important notes for my parents and permission slips all got folded and shoved into the back pocket of my jeans, where they were quickly forgotten about and sent through the wash by my mother at the end of the week.
"Was I supposed to sign this…?" is a phrase that I heard quite often during my youth. It was usually uttered as my mom was peeling apart some document that had been rendered completely illegible by the washing machine.
Now you can see why I love little cameras so much, especially considering the level of quality that the latest generation offers.
The Nikon COOLPIX A
Nikon's latest offering in this realm is the The COOLPIX A, a simple, stylish looking mirrorless camera with a 16MP DX-format CMOS sensor and the equivalent of a fixed 28mm f/2.8 lens. That's right- a little camera that has the same sized sensor as many DSLR cameras, including the new D7100 and the D5100.
Offering a full array of both auto and manual options, Wi-fi, the ability to shoot in RAW, FullHD 1080p video with stereo sound, the COOLPIX A is aimed at professionals and serious photographers who want maximum image quality, creativity and unencumbered flexibility.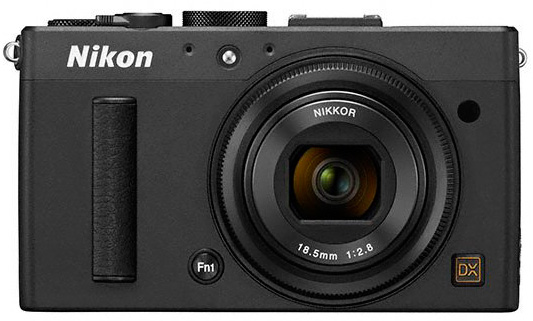 This is a game changer for Nikon. They're obviously trying hard to compete with cameras like the Fujfilm X100S, and my first impression is that they did a great job with the COOLPIX A. As confirmed by DxO Labs, image quality and ISO performance exceeds many other compact cameras, and in fact rivals that of the D7100 and the D5200.
It's not quite as stylish as the X100, (what is?) and it has no built-in optical viewfinder, but two things that would make me consider this over the X100S are that it's more compact, and that it has a 28mm f/2.8 lens.
The X100 has a fixed 35mm lens, which many photojournalists and street photographers love, but for my style of outdoor photography, 35mm is kind of a frustrating focal length. It's just not not wide enough for me. One of the reasons I love the X10 is that it also goes 28mm on the wide end.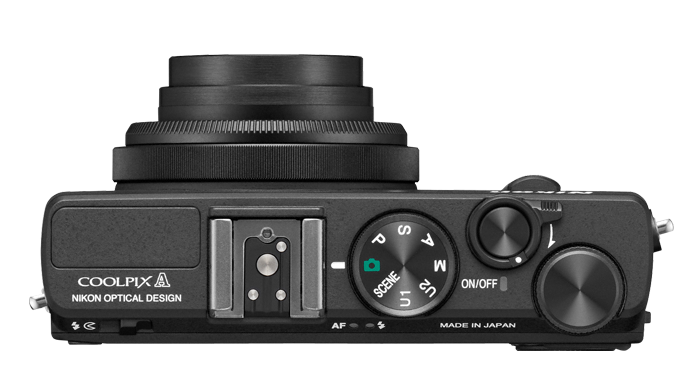 Regarding the size, while the X100S is certainly compact when compared to a DLSR, the Nikon COOLPIX A is even smaller and lighter. I'd consider carrying this camera with me on a climb and in rugged settings where I wouldn't feel comfortable banging around something so gorgeous as the X100. It just looks a little more pocket sized. Also, since it has the finger-tab zoom control, the COOLPIX A looks like it would be easier to use one handed for adventure type shooting.
It has a very simple design, a pop-up flash, and a hot shoe that accepts a dedicated add-on optical viewfinder, and of course, any Nikon Speedlight. That alone could make the difference for many photographers. Who wouldn't love Nikon CLS lighting capabilities in a pocket sized camera?
I haven't been very enamored with some of Nikon's other small cameras, but I'm pretty excited about the COOLPIX A. While it doesn't quite match the look and feel of the Fuji X series cameras, it's still not a bad looking camera. That aside, the COOLPIX A has it where it counts with its 16MP DX sensor and fast, fixed 28mm f/2.8 lens.
With a retail price of $1,099, it's also a little cheaper than the the X100. I'll be curious to see what this camera does. Check out all the specs at the Nikon website. Hopefully, I'll be able to get my hands on one for a full review. In the meantime, you can pre-order the new Nikon COOLPIX A from both B&H Photo and Amazon. Expected ship date is March 21.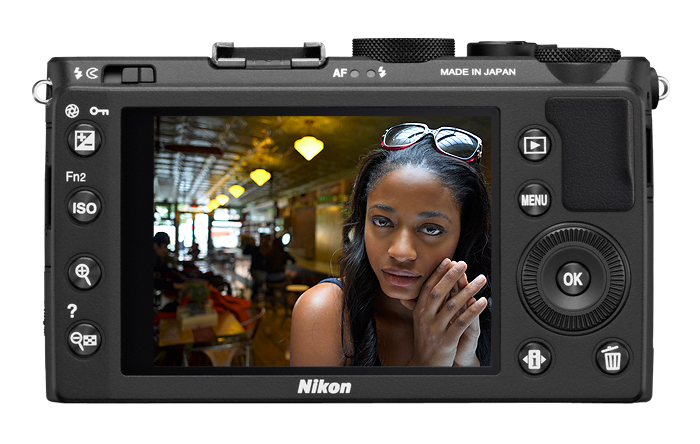 [iframe]<iframe width="120″ scrolling="no" height="240″ frameborder="0″ style="border:none;" border="0″ src="http://mer54715.datafeedfile.com/widget/aff_widget_prdt_generate-2.0.php?aff_num=6746&aff_net=1&widget_num=3379″ marginheight="0″ marginwidth="0″></iframe><iframe src="http:///e/cm?lt1=_blank&bc1=000000&IS2=1&bg1=FFFFFF&fc1=000000&lc1=0000FF&t=danhbaisadvph-20&o=1&p=8&l=as4&m=amazon&f=ifr&ref=ss_til&asins=B00BOZ1XA6″ style="width:120px;height:240px;" scrolling="no" marginwidth="0″ marginheight="0″ frameborder="0″></iframe>[/iframe]