Thanksgiving Deals: Free eBook And Alaska Print Sale
Thanksgiving is here, and to show my thanks to you for following my work, I've put together two special deals for you: A free eBook download and a very special discount on Alaska prints and cards.
Free Photography eBook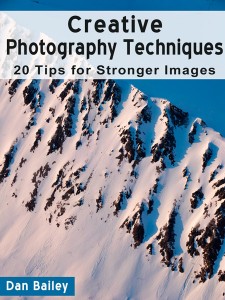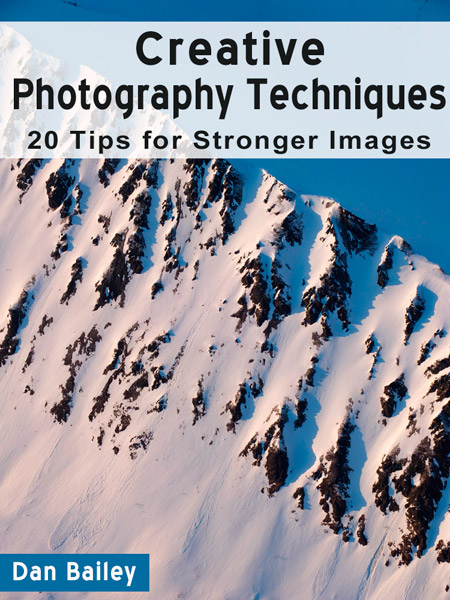 Today, tomorrow and Friday only, I'm putting up my latest photography eBook as a free download. You might remember, I did this last month, but if you missed that deal, grab a copy of  Creative Photography Techniques – 20 Tips for Stronger Images during the next three days and it won't cost you anything.
Creative Photography Techniques is collection of 20 simple tips to that help you break out of your creative rut and start making more powerful, more compelling photographs. These are all  tried and true techniques that are designed to help you think actively about your image making process so that you can make images instead of just grabbing whatever subject matter happens to be in front of you at any given time.
Creative Photography Techniques  is only available at the Amazon Store in Kindle format, however, with the Free Kindle Apps, you can read it on any device: computers, iPad, iPhone, Windows 7 and Blackberry phones or Android tablets.
Download your free copy today and stick it on your mobile device for instant reference whenever you need a little bit of inspiration. Or read it cover to cover at home and get some new insight into tips that you might already be somewhat familiar with. At the price of Free, you only stand to gain, even if you already know some of this stuff.
If you've already read the book, then I'd like to thank you for grabbing a copy, and would ask you to consider leaving comment and letting your other photographers friends know about the book.
Select Alaska Print and Card Sale
Save 30% on Any Print, Card or Gift from my Alaska Select Gallery
Use Discount Code: ALASKA30
As we start heading into the holidays, this is a great time to start thinking about gifts for your nature and outdoor loving friends and family. And while we're at it, there's nothing wrong with grabbing a little something for yourself. You deserve it, right?
Just for my followers, I've put together a special exclusive gallery of 20 select Alaska images. These are some of my own favorite landscapes, aviation and bear photographs that I've shot during the past couple of years. This is a private gallery that isn't viewable to just anyone who cruises by my website, it's just for you.
Starting today, and running through December 9th, I'm offering you a special 30% discount on any print, card or gift purchase made during the next 19 days from this Alaska Select Image Gallery.
To get the special price, use discount code ALASKA30 in your shopping cart. All orders are handled right on the site, and are backed by a 100% money back guarantee. Put simply, I stand behind my work and want you to be totally happy with your purchase.
Not sure what to get? 5×7 folding gift card sets look great, I love sending them to my favorite clients, so they'd be awesome for personal use or to give as presents.
For eye catching wall decor, you can't beat metallic prints for vibrancy and sharpness, and they don't cost much more than regular glossy and lustre prints.
Want cool looking presentations with style, I really like the thin masonite wraps and float mounted metal prints. I gave one of these as a gift to a friend recently and he was blown away by how cool it looks on the wall!
You have a few days to decide, but don't wait too long. If you're like me, putting stuff off often means forgetting to get it done and then watching the deadline pass. Give yourself some time to look through the gallery and then take advantage of this limited time 30% off sale before it ends. Feel free to share the deal and coupon with your own friends, especially if you know someone who might really enjoy some Alaska imagery.
Offer expires 12/9/2012
I hope you all have a very happy Thanksgiving, but if happen to find yourself in a country that doesn't celebrate the day with pilgrims with large flightless birds, then I hope you have a great weekend adventuring, or hanging with friends and family.
Peace,
Dan
Follow @Danbaileyphoto