After nearly four months of preorders, back orders, lots of hype, and a slight delay due to a reported light leak in some bodies, the Fuji X-T1 is finally listed as "In Stock" at both B&H Photo and Amazon. I would also guess that many local deals either have them by now or will get shipments soon. B&H is even offering free shipping to the USA.
I've been shooting professionally for almost 18 years, and not since I moved from the all manual Nikon FM-2 to the AF N90 body back in 1996 has a single camera made such a big impact on me and my approach to outdoor photography.
After being one of the initial prototype testers for the X-T1, I got mine in early February, the week it was announced. Since that time, it has changed my life. The very next day, I boarded a plane for Iceland and left my DSLR at home. Until that day, I would never have imagined pulling a stunt like that. We're talking Iceland! The land of Fire and Ice. The place where they film Game of Thrones. Glaciers. Black sand beaches. Volcanos. Waterfalls. The northern lights. If that isn't "Serious Camera" territory, I don't know what is.
However, I wanted to travel light. Instead of a heavy camera pack, I took along a small shoulder bag, the Lowepro Nova Sport AW, filled with my Fuij X-T1 body and four lenses: the XF 14mm, the tiny 27mm pancake lens, the very sharp 18-55mm and the long telephoto 55-200mm. A week later, I came back with a few thousand images that I loved and I didn't regret not taking my "big camera" at all. Recently I added the superb 56mm f/1.2 which is a stunningly sharp and fast portrait-style short telephoto.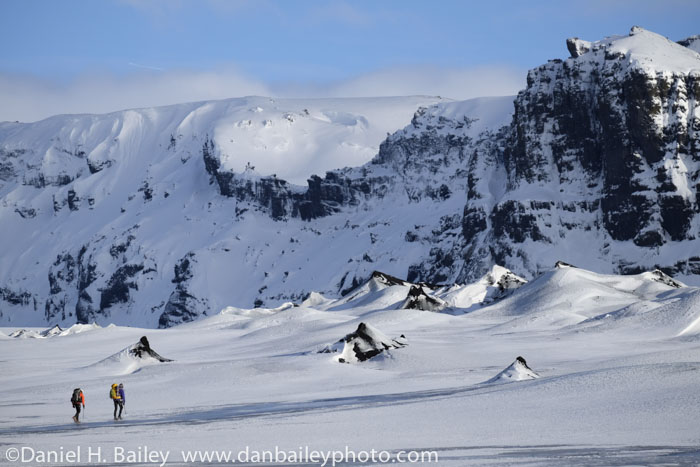 I've long advocated that you'll get the best photos if you have your camera with you and if you make it easily accessible during your adventures. For years, I've managed to lug my Nikons all over the world while climbing, biking, hiking, skiing and canyoneering, and at the same time, fit them into my lightweight, fast moving style.
However, the X-T1 lets me go even lighter, and at the same time, it gives me pro quality imagery that's more than suitable for just about any type of professional publication. Even though it has a smaller APS-C sensor, it has a higher resolution and better clarity than my 5 year old D700, which is still my favorite Nikon DSLR body. It shoots twice as many frames per second as the D800 and it weighs a full two pounds less than the D4s.
Don't get me wrong, I still LOVE my Nikon gear and I still use it for specific applications and some assignment work, but for going fast and light in the outdoors, these days, it's the X-T1 all the way. It's lightweight, rugged, fast, precise, it shoots great looking photos and inspires my creativity in fun new ways.
Is it the perfect camera? Hardly. There are certainly a few design quirks and technology issues that will no doubt be improved down the road, but overall, it feels great in my hands and it gets the job done without slowing me down.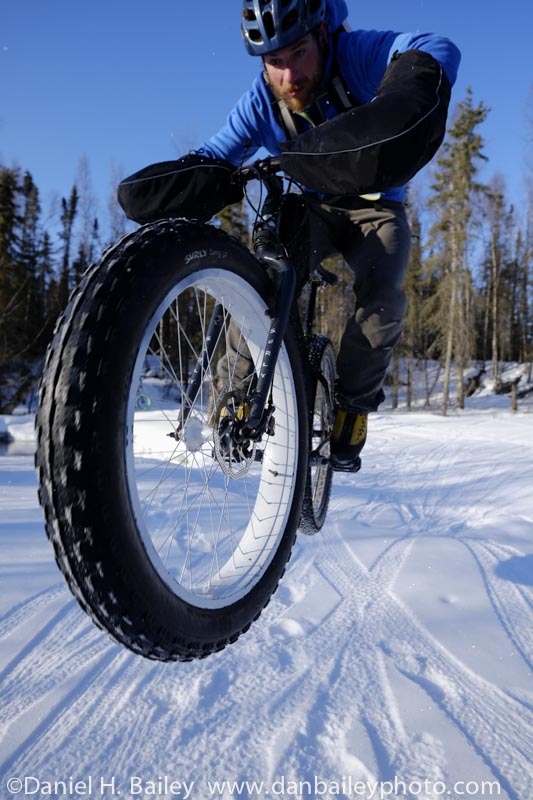 Even though I've been a big fan of modern DSLR ergonomics, the simple, classic design of the X-T1 has proved to be highly functional. From the ISO dial on the left to the +/-EV dial on the right, I can change settings really fast.
Even though still love the intrinsic nature of a prism viewfinder, the EVF on the X-T1 is amazing. Most of the time I don't even remember that I'm looking at a tiny TV screen.
Even though I never though I'd need a tilt screen LCD, I find myself using it quite often. It comes in quite handy for shooting low and high angle work and during times when having my eye pressed into the camera just isn't the best idea.
Even though it's not a Nikon, it still plays nice with my Nikon Speedlights and my Photoflex TritonFlash batter powered strobe. I simply put the flashes in SU-4 optical slave mode or trigger them in Manual mode with a PocketWizard on the X-T1 hot shoe. If I can imagine a lighting setup, I can get it done with this camera.
And even though the AF system is not quite on par with my Nikon AF-S lenses, the X-T1's predictive 8 fps focus tracking is extremely fast, accurate and completely usable for shooting action and adventure subjects. I've used it to photograph mountain biking, snowboarding half pipe dog sled racing and every time, it locked on and gave me sharp results.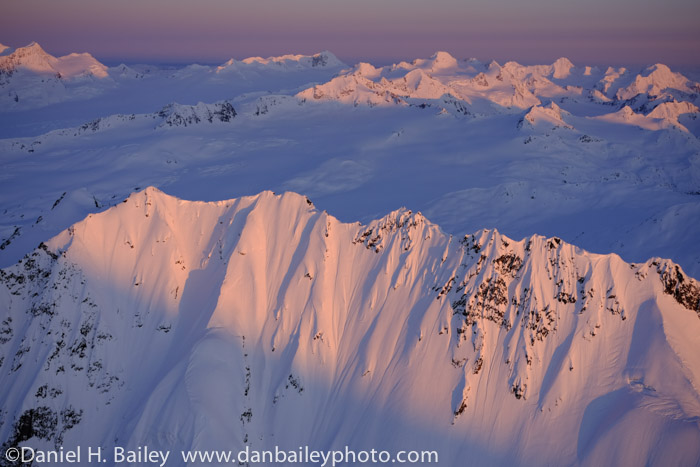 So far, I've used the X-T1 for landscapes, portraits, aerials, sports and assignment work. I've shot nearly 20,000 frames with it, sometimes in very tough, wet or extremely cold conditions, and every single time, it has delivered to my satisfaction. No, to my joy. To my excitement. To my enthusiasm and to my passion for photography.
Remember, the camera is just a tool, and over time, tools evolve. Years ago, pioneer adventure photographers like Galen Rowell eschewed medium and large format cameras in favor of smaller, lighter SLRs. Even though they didn't have the same resolution as bigger cameras, they made his style of first person outdoor photography much more possible.
We're seeing a similar transformation now, and not just with adventure and outdoor people. Portrait shooters are moving to mirrorless cameras in large numbers and for good reason; the combination of image quality vs. weight can't be beat. Cameras like the Fuji X-T1 and the Olympus OMD series are changing the landscape of photography. They're rewriting the rules and offering us new options for being even more mobile than ever before with our gear. I'll be that if Galen were alive today, he'd take a serious look at these new rugged compact interchangeable lens cameras.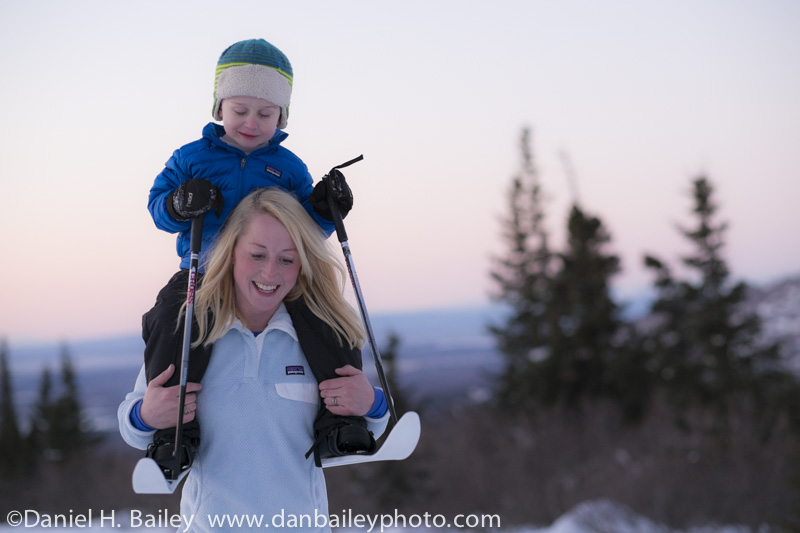 Above all, what makes you come back with great photographs is getting yourself to those amazing places in the first place. Burdening yourself with too much gear can limit those possibilities. I consider myself a very nimble photographer. I prefer to travel light through the world. While I can appreciate and respect the production quality that you get when carting a dozen or more Pelican cases everywhere you go, that's just not me.
Like I said, the Fuji X-T1 has changed my life. I've long wanted a lighter weight, weather-sealed setup that's still capable of shooting pro work and meeting the demands of my style, and that offers excellent quality glass. With the X-T1, I've found exactly that. Plus, l like the combination of classic feel and modern features. It's kind of like recording with my '59 reissue Strat with Logic Pro on my laptop. Old meets new. The best of both worlds.
During the past four months, there's been a lot of excitement surrounding the Fuji X-T1. I've certainly contributed to some of that, but only because I like to share the gear and methods that work for me.
If you're an outdoor or travel photographer who is looking to go lighter and take advantage of the technology and quality that these new cameras offer, I can't recommend the X-T1 enough. If you're already an Olympus shooter and don't want to totally redo your lens kit, then you should go for the OMD-E-M1. It's a very similar camera with many of the same types of features.
If you haven't ready my full X-T1 review and field test, you can check it out here. And if you decide to order one, or an Olympus, or any camera gear for that matter, clicking through these links helps me out and doens't cost you a single cent more.
Order the Fujifilm X-T1 for only $1,299 (body only) at B&H Photo, Amazon or Adorama

Order the Fujifilm X-T1 with 18-55mm lens for only $1,699 at B&H Photo, Amazon or Adorama
[iframe]<iframe width="120″ scrolling="no" height="240″ frameborder="0″ style="border:none;" border="0″ src="http://mer54715.datafeedfile.com/widget/aff_widget_prdt_generate-2.0.php?aff_num=6746&aff_net=1&widget_num=4995&sid=" marginheight="0″ marginwidth="0″></iframe><iframe style="width:120px;height:240px;" marginwidth="0″ marginheight="0″ scrolling="no" frameborder="0″ src="http://ws-na.amazon-adsystem.com/widgets/q?ServiceVersion=20070822&Operation=GetAdHtml&ID=OneJS&OneJS=1&source=ss&ref=ss_til&ad_type=product_link&tracking_id=danhbaisadvph-20&marketplace=amazon&region=US&placement=B00HYAL88W&asins=B00HYAL88W&show_border=true&link_opens_in_new_window=true&MarketPlace=US"></iframe>[/iframe]