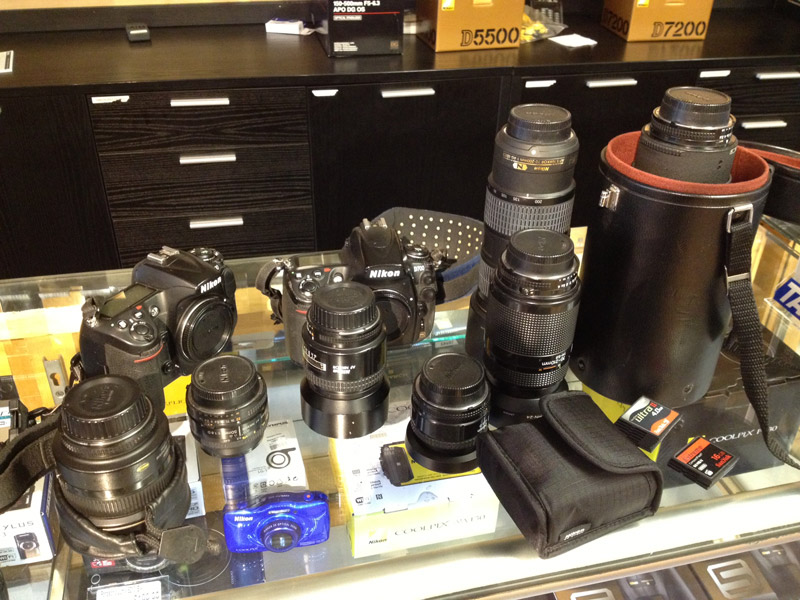 The other day, I walked into my local camera store and traded in all of my Nikon DSLR gear. Gone. Just like that. Almost 20 years of history, now exactly that: Just history.
I never thought this day would come, and truthfully, if I had thought about it all too hard, I probably would have balked, paralyzed with nostalgia. After all, some of that equipment had been with me for nearly two decades, during which time it's seen countless adventures and helped me create more images than I can even count.
I bought the Nikkor 24mm f/2.8D lens and the venerable 80-200mm f/2.8D ED lens lens during the week of November 4, 1996, right when I was let go from my last day job. The ultra wide angle 14mm f/2.8 ED, and the ultra fast 85mm f/1.8D came sometime during the late 90's or early 2000's- I can't remember. I bought the 50mm f/1.8D around the same time to replace the manual 50 1.4 that I accidentally lost during a sunset shoot at Horsetooth Reservoir in Fort Collins.
The AF-S 70-200mm f/4G ED VR Telephoto Zoom was only a couple years old- that one was a little hard to part with, because I considered it to be the ultimate adventure photographer zoom lens for Nikon. Over the years, I used them on the following camera bodies: FM2, N90, N90s, F100, F5, D200, D300 and D700.
I never saw this coming.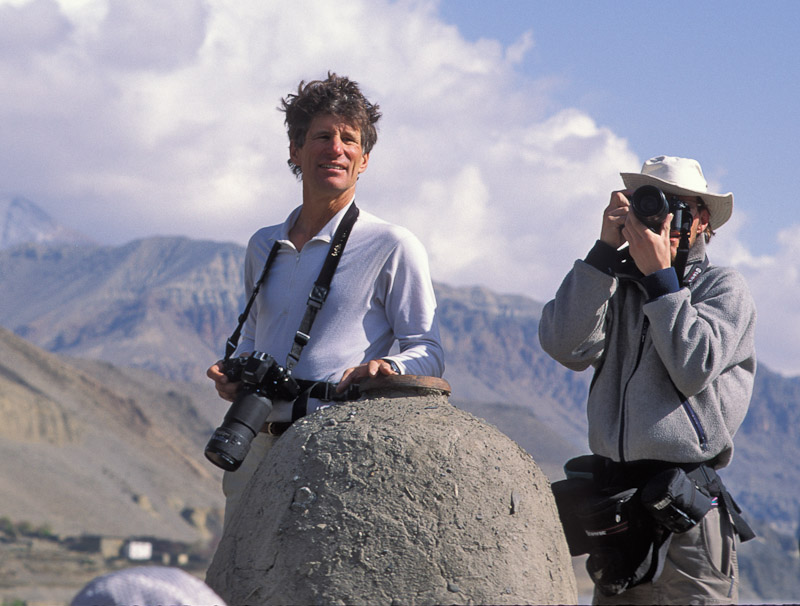 I still have nothing but admiration and fond memories for everything Nikon.
Back in 1993, two weeks before I was to depart on photo workshop trek with Galen Rowell in northern Nepal, I had all of my photo gear stolen.
Nikon's marketing manager at the time, Richard LoPinto, arranged to have a rig of loaner equipment shipped to me for the trip. That was a gesture I'll never forget, because that trip was in many was, the true beginning of my adventure photography life, and since that day, I figured I'd always shoot Nikon.
However, times change. Technology changes. And remember, they're just tools.
With this move, I've embraced mirrorless gear and the Fuji X camera system for 100% of my photography, although, in reality, this had already been in effect for the better part of a year. I hadn't used any of the Nikon gear for nearly 12 months and it was just sitting on the shelf taking up space and losing value.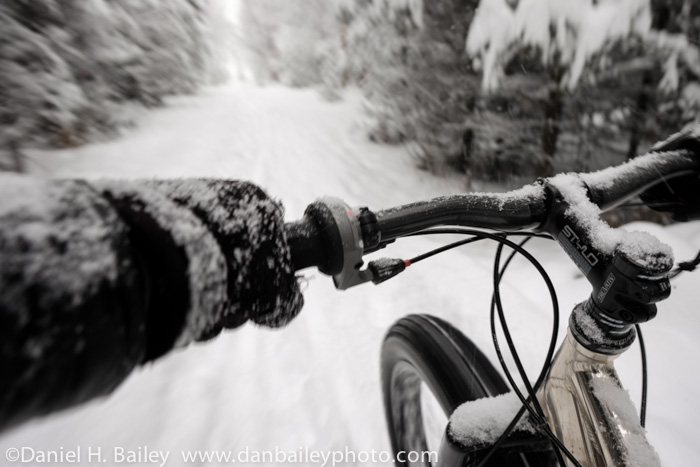 My Flirtation with Mirrorless Cameras
This three and a half year transition that all started when I first saw the Fuji X10 at the PhotoPlus trade show in NY back in October, 2011. It was love at first sight. The thing was so small, so sexy, so carefree to simply sling it over my shoulder and head out the door.
Of course, with the small sensor, I still used my DSLR gear for serious work, but I did mange to license an X10 photo to a client for use as a corporate wall mural, and it looked great. This showed me that even small sensor cameras of today are capable of creating publishable images. The reality is that if a client really wants a shot, they don't care what camera was used to make it. Light, color, feel and look matter way more than gear.
A year later, I did an entire week-long bike tour with just the X10. That was the first time in 20 years I went on an adventure without my Nikon gear, and it was a truly liberating experience. After I bought the X20, I saw just how quickly the Fuji X gear was evolving. Highly impressed with the image quality, I started playing around with the X-E1, which was my main camera on another DSLR-less bike trip, this time during a week-long crossing of the Alps, through Germany, Austria and Italy. Again, l felt liberated and wonderfully free. And I came back with images that I loved.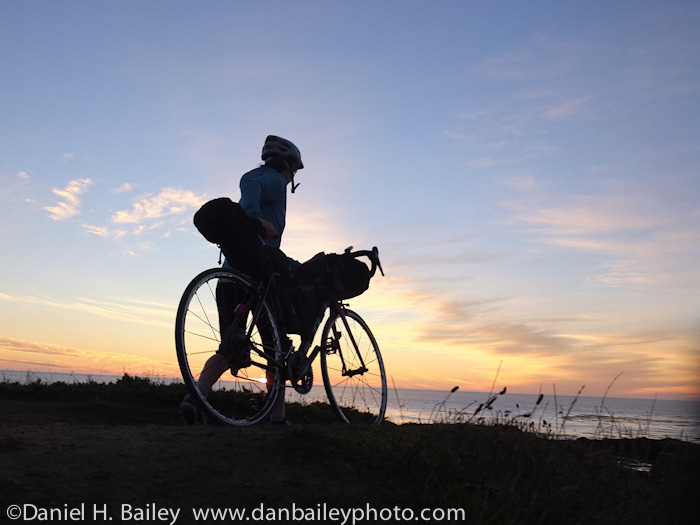 Enter the Game Changing X-T1
Then, in late 2013, things really kicked into high gear. Fujifilm, who had used a few of my photos at trade shows during the early 2000s, and who seemingly liked what I was doing with their X cameras, made me an official X Photographer and brought me on as the only US shooter to test the upcoming, yet-to-be-announced X-T1; their first rugged, high performance, SLR-style camera.
When I got the final production version of the X-T1 in my hands in February of last year, it felt so familiar. With its compact, lightweight rugged design, and milled metal dials, the X-T1 reminded me very much of my old Nikon FM2, my first camera I bought on Feb. 2, 1990.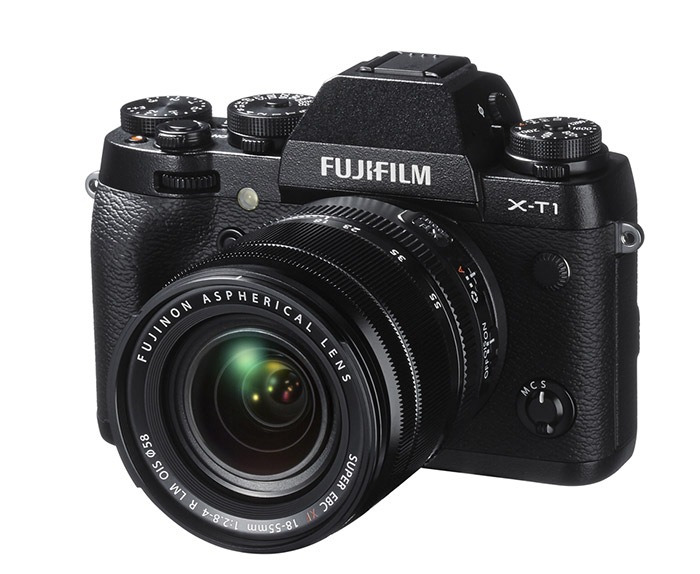 Under the hood, the Fujifilm X-T1 has proven to be a heavy hitter. With fast, 8 fps predictive autofocus, beautiful color rendition and image quality that rivals just about every DLSR out there in terms of sharpness and resolution, the Fuji X-T1 has performed in every single photo situation I've thrown at it during the past year.
In all the times I've shot with the X-T1, not once have I ever wished that I'd had a DSLR in my hands instead. It's done everything I've asked of it, and it's helped me produce images that I'm extremely excited about: Fast action. Adventure. Landsapes. Portraits. Travel. Aerials. You name it. Even flash stuff. (It's perfect for light, fast and rugged adventures like this.) Images that motivate and inspire me as much as anything I've ever shot. For me, that's the number one determining factor. As a photographer, it has to be.
I do miss the battery life of DSLRs, although mirrorless batteries are smaller and lighter, so it's easier to carry more of them, and sometimes I miss looking through a real pentaprism viewfinder, but the EVF on the X-T1 is so amazing that I often forget that I'm just looking at a tiny TV screen. It's that good, and with it's .77x magnification, it gives a bigger view than just about any camera out there, including the Canon 1Ds Mark III. Including my old D700. Even including the D810.
The Fuji X-T1 is a breakthrough and very capable camera camera (read my full review here) that was made even better with two recent firmware updates, one of which added 27 new features. There will be more. Fuji's design mentality is to keep improving their cameras, even if they've already been out for awhile. I like that.
I hate the disposable-ness of everything in our society these days, although to be fair, each of my Nikon bodies saw many years of use before I upgraded. They were all built like tanks, and in 25 years, I only had to send a camera in for repair once.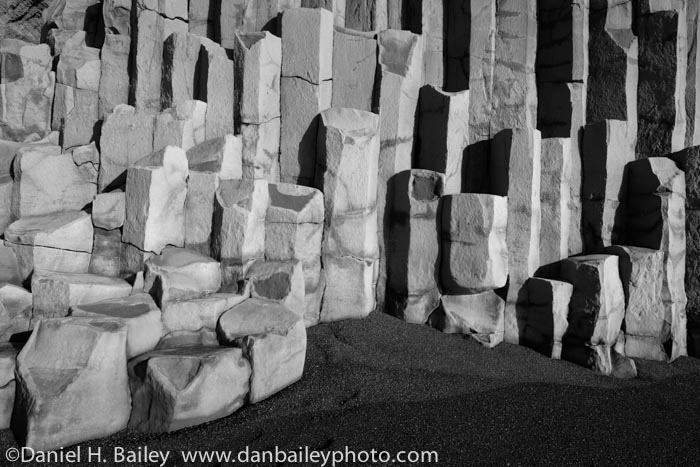 Fujifilm has won a number of awards their X cameras, and their glass is simply amazing. They've been making high-end lenses for cameras, binoculars, broadcast cameras and space satellites for years; in the late 90's and 200's, they even manufactured lenses for Hasselblad. As a company, they've gained a lot of traction in the past year. I've watched a large number of people switch to X cameras, some of whom had even dismissed them a few months previous for whatever reason.
I get emails nearly every week from people who ask me my opinion on whether they should trade their DSLR gear for the Fuji X-T1 and I tell them, "Yes. Go for it." I guess I finally put my money where my mouth is.
Having used Fuji film for many years in my SLR cameras. I feel as if I've come full circle. I'm once again using small, lightweight cameras that fit perfectly in my hands, and I'm and getting the Fuji look and colors, only instead of using film from those little green boxes, the Fuji film simulations are built right into the camera. I see this as the perfect melding of image history, design and technology and I'm excited about where this will all take me.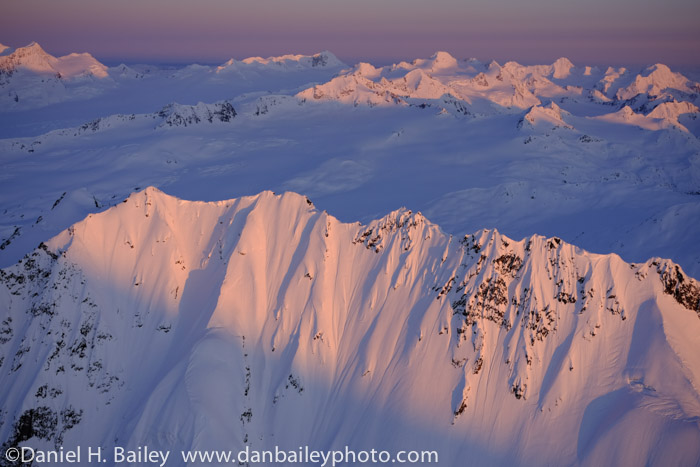 What about Nikon?
I still think very highly of Nikon. They still make excellent gear and they were a valued client over the years, with a number of catalog and calendar publications to my credit.
I think the new Nikon D750 is an excellent adventure camera, it just came a little too late for me. Like so many other Nikon shooters, I'd been waiting for a true upgrade to the awesome D700, and honestly, if they'd come out with the D750 two or three years earlier, or if Fuji had continued to focus on the X-Pro 1 as their top camera, things might have played out very differently for me.
For whatever reason, it didn't go down that way. Instead, Nikon chose to introduce and focus on the D800 (now the Nikon D810) instead of giving us the new "D7something" we were all hoping for at the time. The D810 is indeed an awesome camera, and I'm actually impressed with how lightweight it is compared to the original D800, it's just not my ideal action camera.
While I do think both the D610 and D7200 series are also excellent adventure cameras, (I think the D7200 is Nikon's best value DSLR), they both lack features I would have wanted. And while it's only a mid range body, the new D5300 is built without an optical low pass filter, which actually increases sharpness and resolution.
As for their glass… I am definitely sad to see mine go. There's a long and very storied history surrounding Nikon lenses and no matter who uses what camera, nothing can ever take away from that fact or from the multitude of great photographs that were created with them. I'm proud of my own contributions to the photography world that were made with Nikon glass.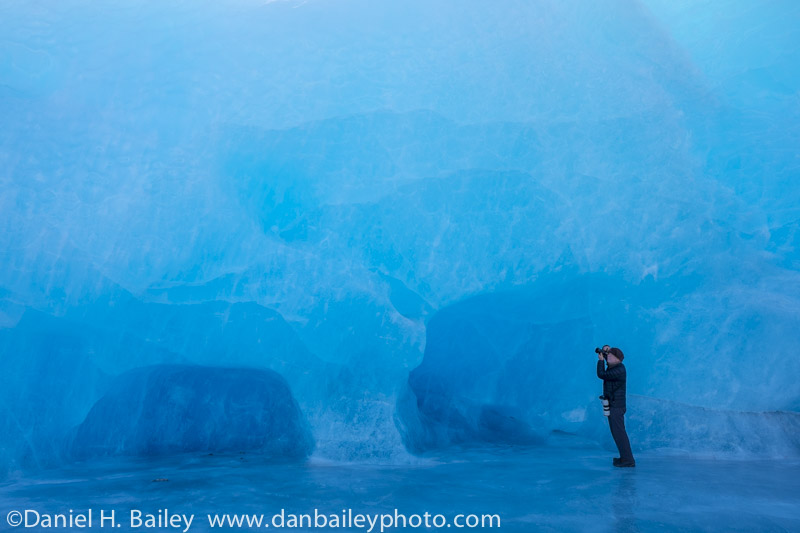 I did keep all of my Nikon flashes: a handful of SB-800's and an SB-900, and my old SB-25 and 26, because with PocketWizards, Cactus V5 wireless triggers, etc… and/or sync cords, they all work with my Fuji.
And I kept my two remaining film bodies, the FM2 and the F5, as well as my old 105mm f/2.5 AI lens; that one is just too cool to part with. (I also kept an old Tokina ATX 17mm lens that was just too scratched, dented and battle-worn to try and sell.) Using this Nikon-Fuji mount adaptor, I can even use the 105 on the X-T1. It's highly unlikely that I'll actually shoot a real roll of film again, but the FM2 was my first real camera and I felt that it was important to hold onto at least some history. Some level of nostalgia won out.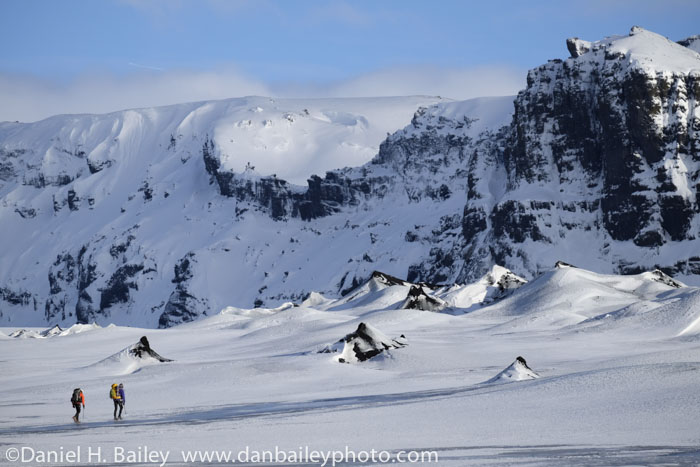 The Future
I won't say the X-T1 saved the photography business from a downward spiral that was largely brought on by smartphones, but it's clearly made a difference in this industry, and in my mind, it represents the future, or at least my future. The same can be said about companies like Sony, Olympus and Panasonic, especially, when people who never would have bought a DSLR in the past are buying mirrorless cameras. That's pretty telling.
Of course, no one NEEDS to go mirrorless. DSLRs are still incredibly relevant in the world of photography. They're awesome tools that offer great performance, and they make exceptional images. That said, with technology advancing every year, it won't be long before there are no more lines between DSLRs and mirrorless cameras with regards to performance and autofocus. Of course, in some ways, they're already more advanced then DSLRs.
It will be interesting to see where Canon and Nikon go at this point. If either of them were to truly jump into the mirrorless game in the same way that Fuji, Sony and Olympus have, who knows what they'd come up with, or where the DSLR will be in five years.
So, what did I get in exchange for the big trade-in?
I bought a second X-T1 body, (the graphite one), the superb new XF 50-140mm f/2.8 and the XF 23mm f/1.4. I'm really looking forward to using that lens!! In the past, I've never really been excited about the 35mm (full frame) angle of view; it either wasn't wide enough or it was too wide, but this Fuji 23 is a stunning lens that delivers incredible sharpness and a beautiful bokeh.
My, how times change.
I look forward to my future, but I'll close now with a little bit from the past.
Where will your journey take you…?