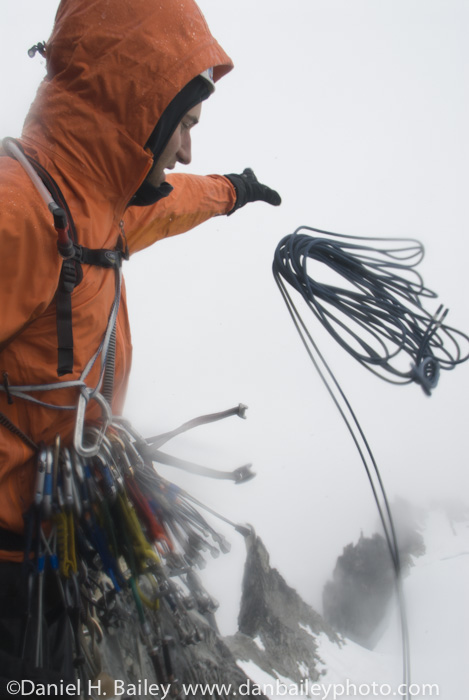 When it comes to outdoor and adventure photography, there are a few hard and fast rules that we all play by.
To be clear, I'm not talking about "rules" in the literal sense. I'm the last guy in the world to follow "regular" rules. That's why I'm self employed. In fact, when I'm at home, I don't have a single office rule that I have to follow. Not one. I like that
However, when I'm out shooting in the field, I follow the one ipso facto trusim of outdoor adventure photography, which is this:
The more you suffer, the better your photos will be.
It's the God's honest truth, people, and you know it. Otherwise, everyone, and I mean everyone, would be out there making killer photos of all the wild, out of the way places in the world and dangerous extreme sports.
I know what you're saying, Dan, "is this really true?" Who knows. I like to think it is. We all do. That's how we justify all the silly and dangerous things that we do with our cameras, and endure the crazy looks from innocent bystanders and our significant others. That is, unless they happen to be our models at the time, in which case they're just biding time by counting the favors that they're racking up against you.
Just getting out there is half the battle, whether you're climbing some remote alpine spire in the rain and fog, trekking a full day or more just to get to that lost lake with the incredible vista, stumbling around in the dark while waiting for sunrise, or dealing with customs and porters as you're wrangling your gear around in some foreign country.
Being cold, wet, far from home, hungry, tired, and generally uncomfortable in any way will invariably lead to a great image. Take this shot above. There we were, retreating in defeat and being rained off a spire on the Pika Glacier in Alaska, and yes, cold, wet and feeling rather dejected. Suffering.
I whipped out the camera, snaped some photos, and bam, land one right in the Patagonia Catalog. When I look at this picture, the adventure just explodes off of the page at me. Think it would have turned out like this it were sunny, warm and otherwise pleasantly comfortable? No way.
Download My Free Photography eBook
Expand Your Skills. Be More Creative
Let me show you some techniques that will help make you a better, more proficient and more creative photographer!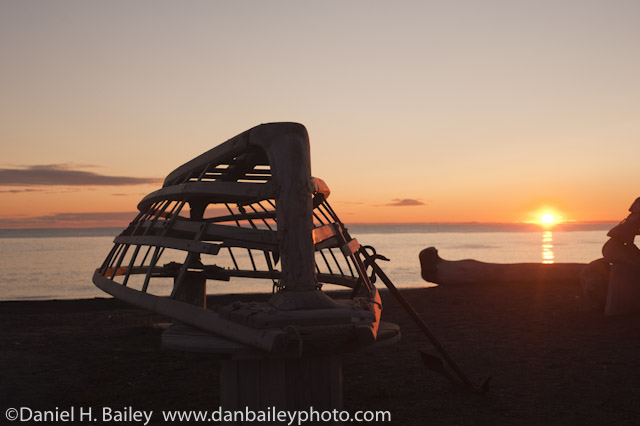 Here's another one. First sunset of the end of summer in Barrow, Alaska. Thing is, in the summer, the sun lingers in the sky until late, 1:45AM to be exact. Sure, it's fun staying up late, but not when you've got an early photo shoot the very next morning. Being bleary eyed constitutes suffering.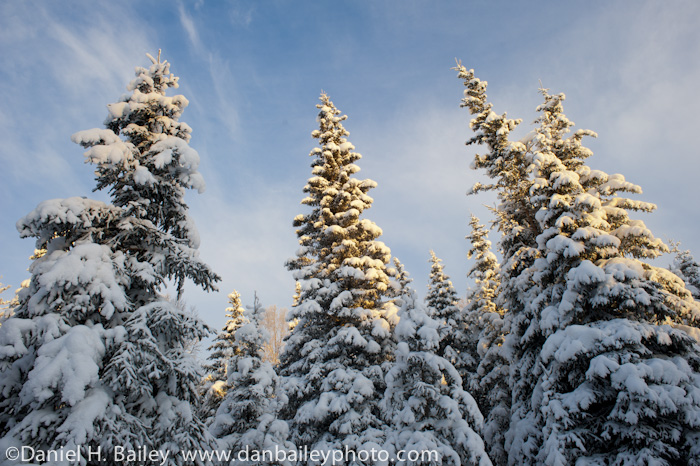 How about this one? This time, it's deep snow and cold. Minus 20 cold. I know that's nothing for your Yukon and Fairbanks photographers, but for the rest of us, even here in Anchorage, 20 below is sill harder to endure than sitting on the couch watching TV or shooting out the window of a heated vehicle.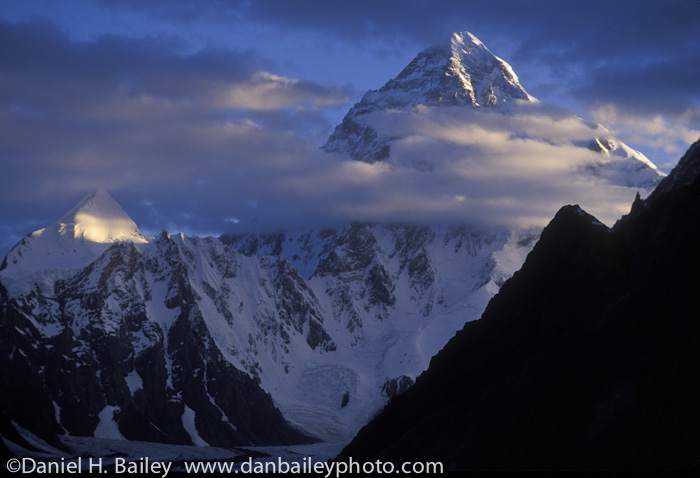 Finally, there's this one. First light on the world's second highest mountain, K2. In order to get to this vantage point, I had to fly halfway around the world, take a 30-hour bus ride, a 10 hour bumpy jeep ride, and then endure days of stomach discomfort during the week- long trek up the Baltoro Glacier, only to wake up long before sunrise and run with a pack full of camera gear for an hour to reach the place where I had a good view of the mountain.
And that was after almost not being allowed to board the plane in LAX because I was trying to fly on someone else's ticket, and then wondering if I was even going to be able to leave Pakistan when the trip was over. (Communications mixup with the expedition leader.) This was way before 9/11.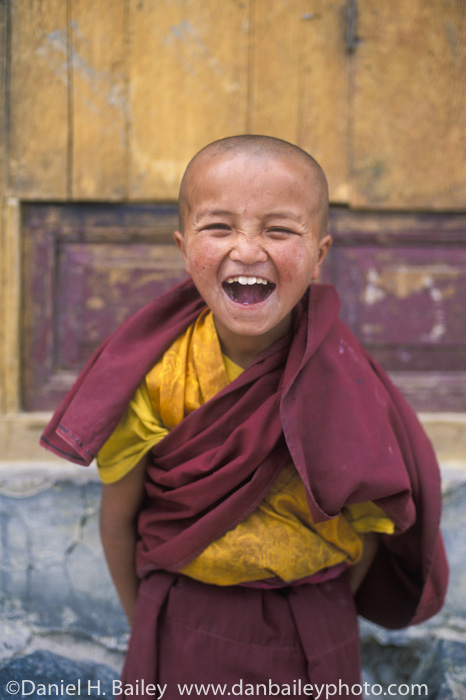 And finally, one of my favorite shots of all time.
This one required another flight to the other side of the world, a 56-hour bus ride, and then a 300 mile bike ride over the highest passes in the world, including the 18,356-foot high Khardung La, which we crossed under rain and driving snow, all while pulling a 50+ lb. Yakima Big Tow cargo trailer.
Suffering? Definitley.
So, whether you're shooting sports, action, adventure, landscapes, remote cultures, people or the family picnic, put yourself in some danger and discomfort and see how much better your your photos turn out.
And even if they don't turn out so great, at least you found some adventure out there, right?